For about the last couple of years, Youtube errors have increased by a significant amount. Wouldn't you agree?
Take an example of the error code 400. You are enjoying the latest music video and poof! There was a problem with the network [400] that annoying text appears on your screen.
Yep! This article is about resolving the Youtube server error 400. But don't just think of this as any of the problem-solution articles where you don't procure enough information about the root issue.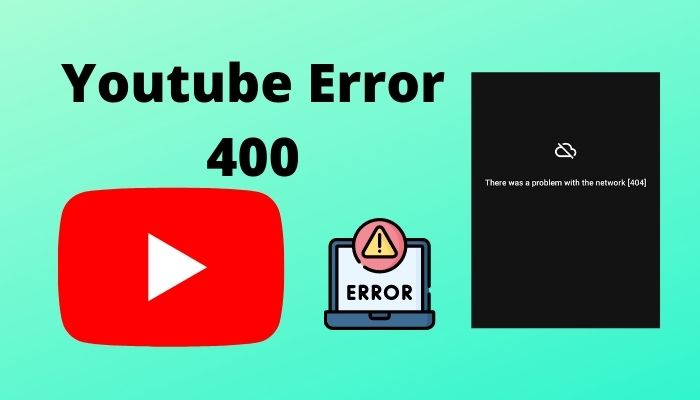 This is more of constructing the comprehensive knowledge about youtube error 400. Just read this piece of the essay till the end.
Let's dive deep in.
Check our exclusive tutorial on how to fix YouTube audio cuts out on Microsoft Edge.
What is Error 400?
Error 400 indicates that your internet connection is volatile and not up to the mark. Regardless of the device, you are using to watch videos; this error can interrupt you from watching or even block the website view. Moreover, when your webpage join request gets stopped, you notice an error 400.
That explains why you are getting a continuous error of 400 while browsing youtube videos. An additional reason is, exceeding the maximum video upload limit. By the time I'm writing this article, the limit is up to 256 GB for 12 hours. Try to upload anything more than that; you will likely encounter error 400.
If you are looking for specific reasons behind the error, feel free to take a glance at the forthcoming section. I can assure you that you'll get a profound proficiency once you finish this part.
Here are the reasons behind youtube error 400:
The first reason is you have a lousy internet connection and which fails to connect you to your desired video watching platform.
Another reason can be when you misspell the website URL or malformed syntax.
If the stored DNS data can't sync with the registered DNS information, you'll get a 400 error after launching youtube.
And lastly, the browser's corrupted cache and the generic server error, and both are equally responsible for the server error/HTTP error 400.
Looking forward to resolving this issue on your own? Let me help you with proper guidance. Read the following section and take measures as I explain. You will bypass the youtube error 400.
Also, check out our How Long Does YouTube Take to Process HD Video
How to Fix Youtube Server Error 400 on PC
I have discussed it sufficiently to provide you with an overview of the server error.  Let's not waste a minute more. In this part, I've included the primary and most effective solutions you'll ever need.
First of all, check whether your internet connection is stable or not. Then proceed to the following methods.
Here are the solutions to eliminate youtube error 400:
Cookies are the small files that are written by your web browser. Cookies contain your browsing information as well as your site interaction.
If you can watch videos on the browser's incognito mode but not on the standard interface, that's probably because of the pile of stored cookies. Clear them if you want a smooth experience.
Here's the method to clear browser cookies:
Launch the browser from your computer.
Click on the menu icon (vertical three dots) from the top right corner of the display.
Click on History from the list.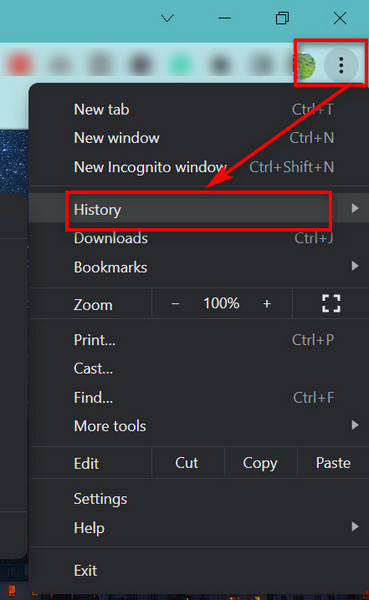 Select clear browsing data from the left pane.
Go to the advanced tab and select the time range to all times.

Tick on all the available options, then click on clear data.
Note: Before you clear all the available data from your browser, make sure you have backed up the necessary passwords. After hitting the clear data button, your saved accounts will be lost.
Here's a complete guide on 6 ways to Fix YouTube Invalid Request Authentication Expired
If clearing the browser cache is not suitable for you at the moment, you can only clear the youtube browsing cache from your browser, and that will not remove other websites' history.
Note that clearing a website's cache is totally different from deleting the browser cache.
Here's the process you can clear only the youtube cache from your browser:
Launch your web browser and go to settings.
Select the privacy & security tab from the left menu.
Tap on Cookies and other site data from the window.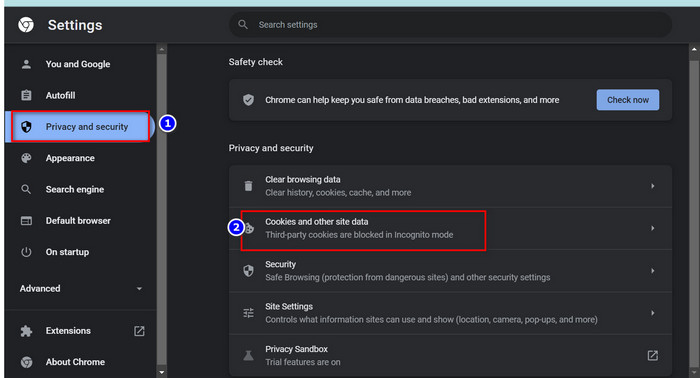 Scroll down and click on see all cookies and site data.
Search for youtube in the top right corner and click on remove all shown.
You are all set. Relaunch your browser and log in to youtube. Check whether the issue has been resolved or not. If not, try the following method.
Quickly check out our proper guide on how to Set Viewing Reminder on YouTube
Method 3: Replace Youtube Direct Link with Video ID
Though this method is old-fashioned, it is worth a try. If the youtube link you've entered is broken, chances are, you will get the error 400.
To avoid that, you need to insert a video ID instead of the total link on your browser. What's a video ID? Glad you asked!
Let me demonstrate this method efficiently. Suppose you want to watch a video about PC won't sleep in windows 11. And somehow, the video link (https://www.youtube.com/watch?va=avyA8v4SGwA) is broken. All you need to do is copy the video id, e.g., the letters after the = sign. In this case, it's avyA8v4SGwA.
Copy the bold letters on your browser's address bar and hit enter. You'll eventually find the video on your browser. Try that!
And with this simple method, you can bypass the 400 error on your browser.
Also, check out our separate post on Why Is YouTube Subscribing Me To Random Channels
Method 4: Re-install Your Browser
That's the last thing you need to work on if the server error hasn't been resolved yet. Reinstalling your browser deletes the bugs from the application and helps it function better.
Here are the steps to re-install the web browser:
Go to the control panel from the windows search bar.
Select uninstall a program from the program menu.

Select your browser in the program menu.
Tap on uninstall from the dashboard.
Follow the on-screen instructions to complete the process.
Download your browser from the official website and install it.
You are all set.
These are the methods you need to implement if you're suffering from HTTP error 400 on your computer. Other than that, you can deactivate browser extensions if you have installed loads of them.
Have trouble with the mobile youtube? Check out the following section.
But before that, go through our epic guide on how to Get the Old YouTube Layout Back 
How to Fix Youtube Error 400 on Mobile
Recent studies have found that people feel more comfortable using the mobile version of youtube than the PC version. And for that, server error 400 also annoyed mobile users more.
So, what remedies should you utilize to resolve youtube error 400 on your mobile? Please follow the next section.
Here are the procedures to fix youtube error 400 on mobile:
Fix 1: Clear Youtube App Data
This issue happens mostly when youtube application data gets corrupted. You can clean app data from your mobile to prevent such scenarios.
Here are steps to clean youtube AppData from your mobile:
Tap and hold the youtube application on your mobile.
Select app info from the listed view.
Scroll down and click on clear data from the bottom panel.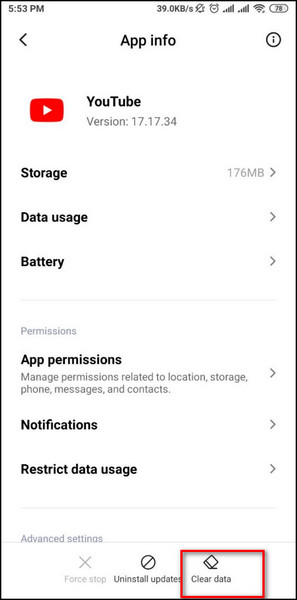 Tap on confirm to complete the entire process. Launch youtube when the process is done, and you shall find no error.
Follow our guide to how to Force Open Youtube Desktop Mode on iOS
Fix 2: Change Date & Time Settings
If the date and time of your mobile aren't compatible with the youtube server, you are likely to encounter this error. Change the date & time to automatic if you are willing to avoid this error.
Here are the steps to change date & time settings on your mobile:
Launch the Settings menu from your mobile.
Click on additional settings > date & time.
Toggle on the automatic date & time.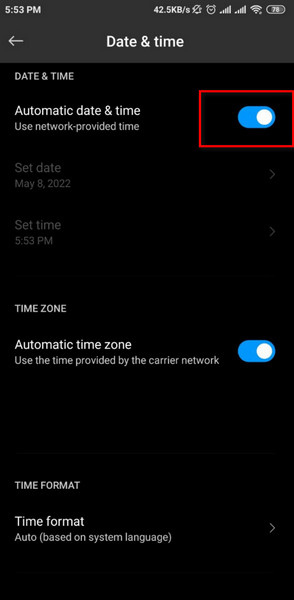 Open the youtube application again and check if the issue has been persistent.
Your youtube application should run just fine once you manage those solutions on your mobile. In addition, you can re-install the youtube application if nothing works.
Here's a complete guide on how to Fix Youtube Comments Not Showing Up
Final Thoughts
Though people face more issues on youtube mobile than on the PC version, the solutions are comparatively less complicated on mobile.
But, either way, you don't have to do much. You just need to clear the browser cache and application cache. And, to be more precise, re-install the browser/application. And every error is going to vanish.
However, if those methods seem complicated or you get puzzled anywhere in the article, contact me through the comment box. My team will always be there to clear out your confusion.