As a Gaming Expert, I often face error codes that are frustrating enough to uninstall the game. Same thing happened to me when I first downloaded Roblox and an error occurred while starting Roblox Studio.
I was restless because there were no valid solutions on the Internet.
But with hours of research, I finally got the solution to get rid of the Error code 6 in Roblox.
What Does Error Code 6 on Roblox Means?
ROBLOX Error 6 is an error where Roblox prevents players from playing any game. This error occurs due to a corrupted DNS cache, which prevents the game from communicating with its servers. Most of the time, the error code 6 is seen while opening Roblox Studio instead of Roblox Flash Player.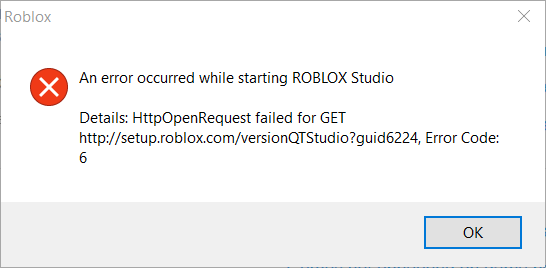 Continue Reading, As, I'll show you some quick and super easy tricks to save your time and fix error code 6 on Roblox.
Also, use some of your valuable time fixing error code 267 on Roblox.
What Causes the Error Code 6 on Roblox?
The two main causes of facing error 6 on Roblox are the faulty Internet Connection and wrong IPv4 Configurations. Check for the Router's Firewall Settings, DNS Cache, and configure the IPv4 Address properly to prevent Roblox error from starting the game. Whenever ROBLOX faces a faulty internet connection or detects an antivirus software, it stops itself from launching.
Also notice a directory path https //clientsettingscdn.roblox.com/v1/client-version/windows player that indicates problem in your local disk: C.
Stop by and check out our similar post regarding error code 277 on Roblox.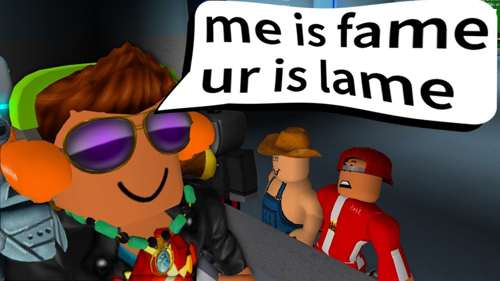 You will see an error occurred while starting Roblox on windows 7 because of the following reasons:
Faulty Launcher: Sometimes a faulty launcher downloaded from untrusted websites may stop ROBLOX from starting. You can download ROBLOX from their original site to avoid ROBLOX error.
Antivirus Detections: Third party apps like antivirus may also be the root cause of An error occurred while starting ROBLOX; Details: … Error Code: 6. Antivirus disables the starting of some apps if it notices any suspicious activity. Disable your antivirus and launch ROBLOX again to see whether it worked or not.
Internet Connection: This problem deals with the unstable internet connection which prevents ROBLOX from communicating with its servers. The reason behind it may be that, your internet's DNS cache might have been corrupted. As a result you won't be able to play any  Roblox games.
TIP: Is Roblox Down? then be sure to check how to fix Roblox error code 260.
How to Fix Error Code 6 in Roblox Windows 10/7
You can fix an error occurred while starting ROBLOX; Details: … Error Code: 6 easily within a couple of minutes. You just need to fix some restrictions issue.
Before you move on to the fixes for the game error code, I recommend you to Power Cycle your Internet Router. Press and hold down the power button of the router for 10 seconds.
Here are the steps to fix ROBLOX Error Code 6:
1. Modify IPv4 Configuration
Sometimes the game server cannot detect the accurate DNS Address of your device.
If some of the IPv4 configurations aren't set properly, then this error might get triggered. For that you have to modify your IPv4 Configuration slightly.
Open Run prompt by press Windows key + R together.
Type the command ncpa.cpl and then press Enter. It will lead you to the Networking Settings in Control Panel.
Right-click on the currently used network and select Properties.
Check the Obtain DNS Server Addresses Manually option by Double-clicking on the Internet Protocol Version 4(TCP/IPv4) option.
Type 8.8.8.8 In the first box and 8.8.4.4 in the second box and then select OK.
If you are a beginner then you should definitely go through our guide on how to add friends on Roblox and make a Roblox group.
2. Switch ROBLOX Account
Try using a different ROBLOX account and check if the issue persists or not. If you want you can open a new account also.
You can even switch between Browsers and try different internet connections to see if the Error code is eliminated or not.
Check out the easiest way to copy any Roblox game.
3. Run the Compatibility Mode
You can easily solve an error occurred while starting ROBLOX Details: HttpOpenRequest failed for GEThttp://setup.roblox.com/version?guid26455, Error Code: 6 if you run ROBLOX in compatibility Mode.
Here are the steps to run Compatibility Mode in ROBLOX:
Download the latest ROBLOX version from the official site.
Right-click on the ROBLOX.setup.exe file and click properties.
Navigate to the compatibility tab and check mark the box Run this program in compatibility mode.
Choose your current Windows operating system from the drop down menu to continue with the setup process.
Have some time to spare? Quickly check out our epic guide on how to get Roblox Gift Cards/Robux.
4. Fix Restrictions Issue
Some network areas incorrectly detect libraries.zip as malware and so the Error code 6 pops up.
The best solution for this is to install ROBLOX from a less restricted network areas.
5. Try Different Internet Connection
This error occurs due to some connection issues. Connect to the game using a different Mobile hotspot and see whether the issue still persists or not. If you fixed the game error then the problem is definitely with the ISP. Your ISP is responsible in blocking the connection to the game. Contact your ISP to help you in this matter.
Here's a complete guide on how to fix Roblox infinite install loop.
6. Firewall and Anti-Virus Blocks
Examine your computers Antivirus software settings. Sometimes antivirus like NORTON, Avast, Kaspersky detect apps like ROBLOX as a malware.
So it's better to temporarily deactivate your antivirus and see if the issue still persists or not. Also check your Routers Firewall if it is blocking the connection.
7. Reinstall ROBLOX
This step is the most common step to be done to avoid such error message.
Uninstall ROBLOX from the Control Panel and simply install ROBLOX again using Google Chrome.
You can download Roblox from our site as I assure you it's 100% safe and contains the latest version of Roblox.
Try connecting to the game once you reinstalled the Roblox flash player.
Final Thoughts
It's a horrible experience for any ROBLOX player to see such error.
There are millions of bugs that causes these type of errors.
An error occurred while starting ROBLOX Details: HttpOpenRequest failed for GEThttp://setup.roblox.com/version?guid26455, Error Code: 6 has the very easiest solution.
I hope any one of the above steps worked for you.
Do mention in the comment section if you need any other ROBLOX error code fixes.