Are you trying to launch the Pokemon Unite app but getting the authorization expired message?
If so, you do not need to worry.
It might seem like an unsolvable issue, but that is not the case.
I'm going to show you how to troubleshoot and fix the issue.
Why does the Pokemon Unite authorization expired error happen?
Pokemon Unite authorization expired error happens due to many reasons: internet issue, game client issue, game server issue, account database issue, geo-restriction, or a bug in the Pokemon Unite game.
Keep reading the whole post to learn in detail.
Also, Don't forget to check our epic guide if you are facing Error 11 on Pokemon GO.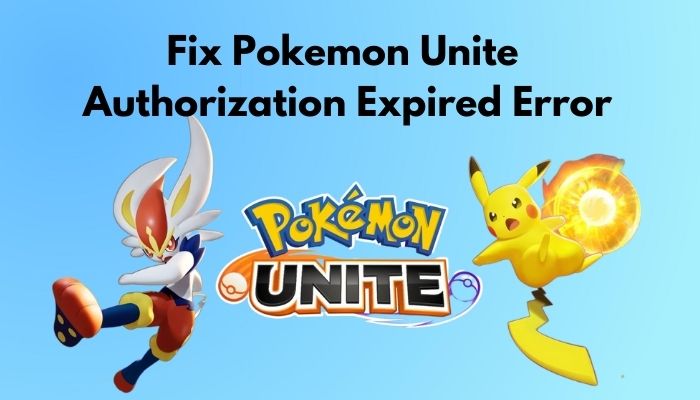 Pokemon Unite authorization expired is an error message that users face when they try to launch the Pokemon Unite app. As the app tries to load and log the user into the game account, it faces issues and cannot authorize the user correctly for some reason.
Pokemon Unite is a recently launched MOBA game by the Pokemon franchise. It features 5v5 matches where you can fight with your favorite Pokemon to score goals.
Since the game was released recently, it has had a fair share of bugs and glitches. Moreover, the game is not officially available in all countries.
Hence, it has a growing number of issues reported by the players.
Pokemon Unite gamers are facing an issue when they try to open the game. An error message pops up on the screen that says:
Account Authorization Expired Please login again.
Nobody wants to see such a message when they prepare themselves to delve into the world of Pokemon and play games.
What happens here is that when you launch the game app, it tries to log you in by connecting to the appropriate server.
However, due to some reason, it either fails to connect or cannot retrieve the authorization data from the server.  Fix Frozen Pokeball in Pokemon GO easily in 60 seconds.
As a result, it shows you the authorization expired error after a while.
The good thing is, you can attempt to fix the error and be successful.
Pokemon Unite has its fair share of errors and bugs. One such error is the authorization expired error.
There are many different attempts to fix the problem. Don't forget to check how to soft reset Pokemon X&Y.
Here are the steps to fix the Pokemon Unite authorization expired error:
1. Connect to mobile hotspot
The Nintendo support for Nintendo Switch suggests this method. You will have to connect to a mobile hotspot until the game signs you in and finishes authorization. Follow the steps to connect to a mobile hotspot:
Start a hotspot through mobile data on a smartphone.
Connect your Nintendo Switch to the hotspot.
Launch the game.
Go through the initial phase and log in.
Disconnect from the hotspot and connect to home WiFi once you reach the lobby.
Therefore, the problem is with the home WiFi. Sometimes the Pokemon Unite game fails to authenticate you through WiFi connections. So resorting to a hotspot through mobile data fixes the issue for most gamers.
Once you are past the login screen and into the lobby, you can continue to use home WiFi. Check our epic guide on how to fix pokemon go error 0.
2. Connect to mobile data
If you are on iOS or Android, you do not need to go through a mobile hotspot. Instead, you can directly turn on mobile data on your smartphone and get to the lobby.
Turn off WiFi on your smartphone.
Turn on mobile data.
Launch the game.
Get through the login phase.
Switch to WiFi once you are in the game lobby.
That's how you can get past the expired authorization error on a smartphone.
3. Restart your router
You will know that as with any network issues, restarting the WiFi router fixes the issue most of the time. As Pokemon Unite is a new game, some bugs cause network-related issues.
Hence restarting the router helps to get around the error and authorize it successfully.
4. Restart the Pokemon Unite app
As I have said above, Pokemon Unite is a newly launched game with a fair share of bugs and glitches.
In such scenarios, restarting the game might solve the issue. If one restart does no good, try restarting the game a couple of times.
5. Restart your device
At this point, you can try to restart your device, whether it is the Nintendo Switch or a smartphone. It is essentially an extended version of step 3.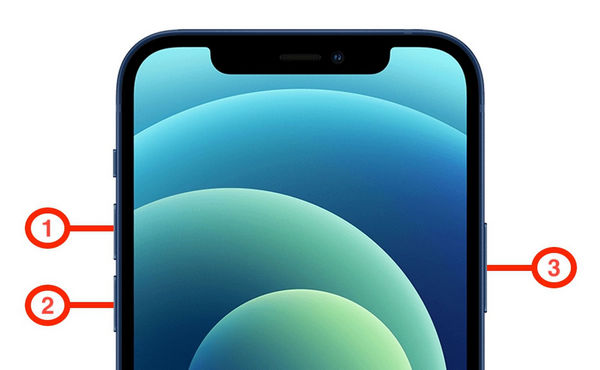 Often, it solves the problem. Quickly check our related post on how to restart Pokemon Sun and Moon.
6. Check for Pokemon Unite app updates
There may be a new update that can fix the issue. So you must make sure there are no pending updates to the game.
Go to your application store or specific menu to look for an update. If you see an update for the Pokemon Unite, download and install the update immediately. Then try to log in to Pokemon Unite and see if it works this time.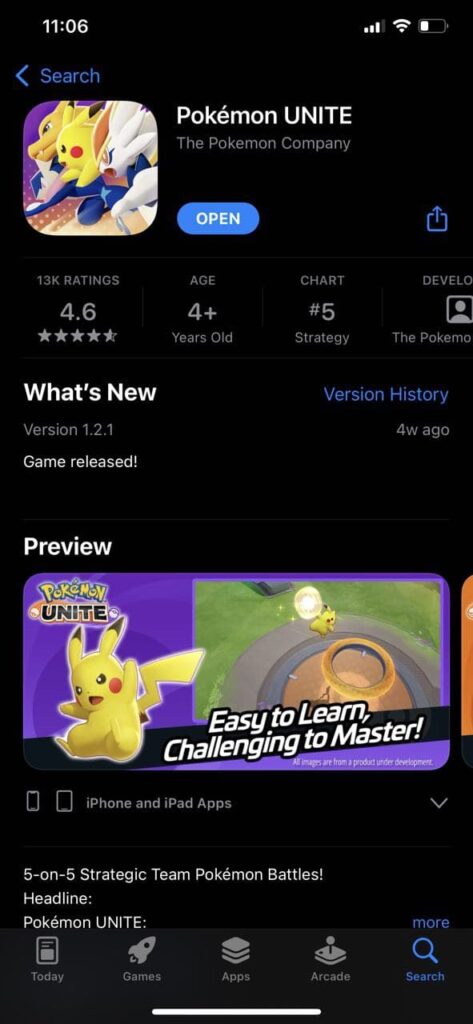 7. Clear all background apps
If you are using a smartphone to play Pokemon Unite, you should consider clearing out the apps running in the background.
Background apps might consume the internet or conflict with the Pokemon Unite app, causing the game not to authorize successfully.
So, clear all background apps and then launch the Pokemon Unite app. Check if you can log in successfully. Also, check out how you can easily change clothes in Pokemon Sword & Shield.
8. Check if Pokemon Unite servers are online
As many people play games sitting at their homes in the pandemic, it is not uncommon for servers to go offline.
Moreover, a popular game like Pokemon Unite is more likely to face such issues. Hence, you should check if the Pokemon Unite server is up and running or not.
To check that, go to the official Twitter account of Pokemon Unite. See if they have updated any such news. If something is wrong, they will have an update through tweets.
9. Reinstall Pokemon Unite
As a last resort, you can try to reinstall the whole game. I know it can be frustrating to do so. But, we are out of options here at this point.
As Pokemon Unite is a recently launched game, there are many bugs in the game. It is possible that while playing the game, you have triggered a bug or two, which is causing the issue now.
In such cases, a reinstall can fix the issue. To uninstall the game first, then go to the store, download and install it again.
10. Try Pokemon Unite after some hours
If all the above steps fail, it means that something is seriously wrong with Pokemon Unite. Maybe there is a significant issue on the servers or a severe bug on the Pokemon Unite app.
You can wait for an official statement from the Pokemon Unite authority or wait for them to fix the issue on their backend or app.
You can try to log in after a couple of hours and see if they fixed it or not. I know it is frustrating. But sometimes, these scenarios may arise. Check our awesome guide if you don't know how to get mew on pokemon sword and shield.
Is Pokemon Unite Worth it?
Pokemon Unite is a free-to-play 5v5 multiplayer online battle arena (MOBA) game developed by The Pokemon Company. Pokemon Unite is available on Android and iOS and distributed by Timi Studio of Tencent Games. It is also available on Nintendo Switch.
Pokemon is one of the few media franchises that gained immense popularity worldwide in a short span. The Pokemon franchise has a great video games series, anime, movies, and theme park.
The Pokemon video games series is one of the highly acclaimed video games series in the world. It is embraced by millions of Pokemon fans around the world.
The Pokemon Unite is the latest addition to the highly successful Pokemon video games series.
Pokemon Unite is free-to-play and currently available on Android and iOS for smartphones and Nintendo Switch. It is a 5v5 MOBA (multiplayer online battle arena) game. The Nintendo Switch version came out first. Also, check out the related fix for the Pokemon Unite Authentication Error.
Pokemon Unite has 5v5 battles where you can team up with four other players and battle against the five opponent players. You get to choose your Pokemon and use their powers to fight the opponent Pokemon.
In a fixed period, the team that scores the most goals and gets the most points wins the match.
Within a small amount of time since release, it attracted a massive number of gamers. A massive chunk of it came from the Android and iOS platforms since it is free to play. Add to that the loyal Pokemon fanbase, and you get a top-rated game with a massive amount of downloads.
One thing to note here is that Pokemon Unite is currently not available in all countries. You cannot officially download and play Pokemon Unite from any country.
So unless you live in one of the countries where it has been released, you are geo-restricted.
That means, if you try to download the game through different methods other than the official app or game stores, you can face issues.
The geo-restriction can be a significant factor in the growing number of issues of the Pokemon Unite reported by the players.
FAQ
Question: Why is Pokemon Unite so laggy?
Answer: Pokemon Unite is laggy due to a bad internet connection. If your internet connection is slow or unstable, the Pokemon Unite game can lag or perform poorly as it is a multiplayer game. Moreover, you should make sure that your device meets the minimum requirements to play the game.
Question: Can you play Pokemon Unite offline?
Answer: You can play Pokemon Unite offline through offline mode. But you cannot play the primary mode that is the arena battle offline as it is a 5v5 online multiplayer match.
Final Thoughts
Pokemon Unite is the latest addition to the Pokemon video games series.
It has drawn a vast number of gamers within a short span since its release.
But the app has some bugs and glitches.
The good thing is, you can fix them quickly through some simple steps.