If you are experiencing adventure sync issues on Pokemon, then you landed on the correct page!
What is Adventure Sync on Pokemon GO?
Adventure Sync is a feature on Pokemon where you can get an overall summary of your activity. You need to connect to Google Fit or Apple Health to keep track of the distance without launching the game. The adventure sync feature requires GPS on the device.
Keep Reading. As in this post, I will show you how to track Pokemon GO using Google Fit and Apple Health quickly.
So, let's get started.
Also, check out how you can easily change clothes in Pokemon Sword & Shield.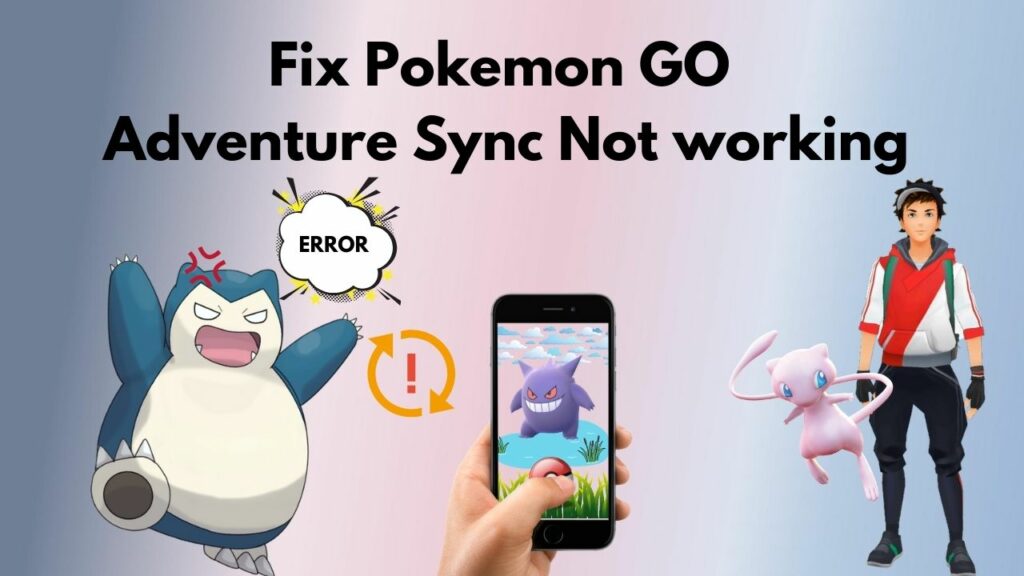 How does Adventure Sync Work on Pokemon GO
The game uses your GPS to track your location and count the total distance traveled. This feature requires a connection with Google Fit for android and Apple Health for iOS devices.
Why is it important?
Because the game provides in-game rewards for a specific traveling distance, the rewards are Buddy Candies, Egg incubator, and poke coins.
Before the Adventure sync feature, trainers had to keep the application open for the game to track the accurate steps count.
However, after the feature is launched, trainers can now connect Pokemon GO to Fitness trackers and can close the app while roaming.
This will still count the steps and distance traveled if the GPS is kept ON. Quickly check our related post on how to restart Pokemon Sun and Moon.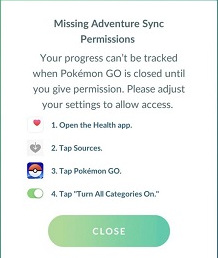 You may ask:
How do I know if Adventure Sync is activated?
Adventure Syncs Feature can be activated via Pokemon GO's in-game settings. You have to checkmark the box to toggle the feature.
Sometimes Adventure sync won't track your fitness progress due to a minor error.
But don't worry, I got it all covered.
Now, I will show you how you can easily fix pokemon go tracking issues quickly. Check our epic guide on how to fix pokemon go error 0.
How to Fix Pokemon Adventure Sync Issues
So, before you perform any steps from this fix, you have to make sure of certain criteria.
Ensure that Adventure Sync is Enabled and Connected in Pokemon Settings.
Check if the fitness tracking apps are recording your steps or not.
Check if your device is compatible with Google Fit. For example, HTC One M8 is incompatible with Google Fit. In such cases, your Adventure Sync won't work.
Remember that Adventure Sync has a speed cap limit of 10.5 km/hr, and beyond the limit won't toggle the feature.
Close the pokemon go app before launching Google Fit because Niantic will use their distance tracking instead of using Google Fit's tracking location.
After ensuring all these points, you can now fully follow the steps. Don't forget to check how to soft reset Pokemon X&Y.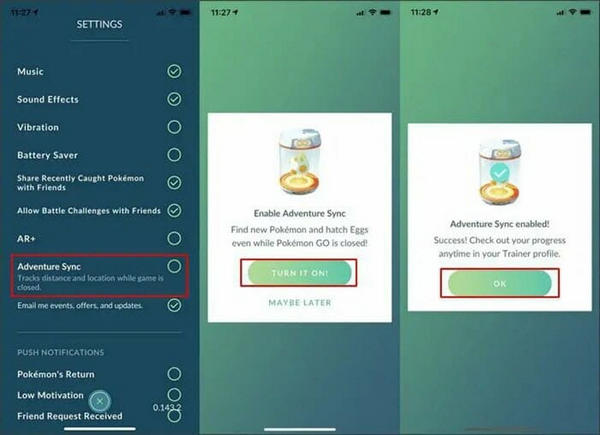 Here are the steps to fix Adventure Sync issues on Pokemon GO:
1. Update Pokemon Go to the Latest Version
It's important to update the app because new errors and glitches are knocking on the door. You should always check for updates if you switched automatic updates off.
Go to PlayStore and Search for Pokemon GO. Select Update if new updates are enrolled. Fix Frozen Pokeball in Pokemon GO easily in 60 seconds.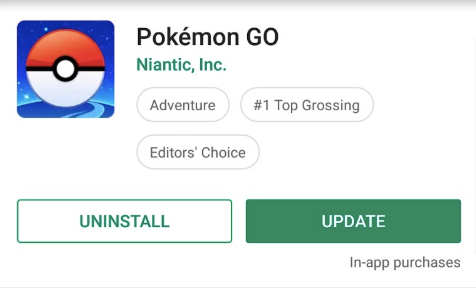 You may ask:
What's the latest version of Pokemon Go?
Currently, Ver. 0.193.0 is for Android, and Ver.1.159.0 is for iOS. Because a lot of glitches have been fixed in this update, so, make sure your app is up to date.
2. Turn Off Battery Saving Mode
Battery-saving modes limit the use of background apps, sensors, and services to increase the battery performance of the device.
Similarly, Pokemon Go Adventure Sync won't work if you don't exclude the app from the battery-saving app list or completely turn off the feature.
Pull down the control center and disable auto power-saving mode. Also, Don't forget to check our epic guide if you are facing Error 11 on Pokemon GO.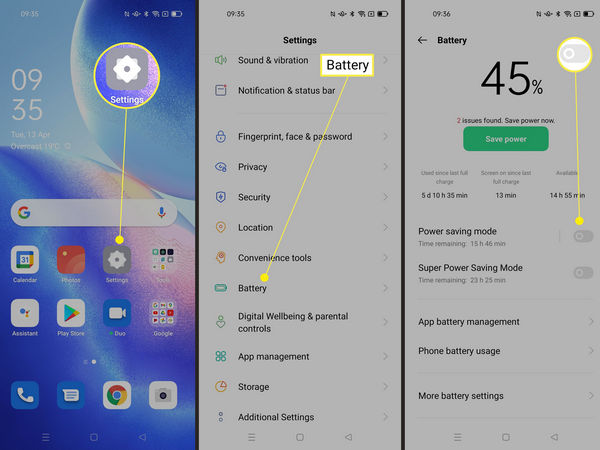 I know a lot of iPhone users enable power mode to maintain their battery health. But, if you want to enable the sync, then you must disable the power mode.
Note: Pokemon GO's Battery Saving Mode won't affect Adventure Sync.
3. Enable Automatic Time Zone
While writing a post regarding the fix of GPS not working on Pokemon Go, I told that automatic time and date is a must if you want to play Pokemon GO.
For many rooted devices, the automatic time and date features are absent. You have to download the Clock Sync app to enable the time zone.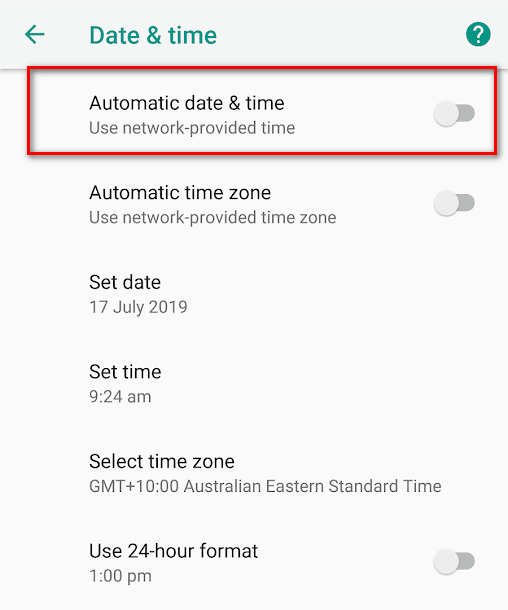 But for the non-rooted devices, you must enable this setting through the clock settings. Press on the alarm clock of your device and click on the Three dotted icons. A settings menu will pop up. Select Automatic date & time and restart your device. Check out all the working Pokemon GO promo codes this month.
Make sure your GPS is enabled and also the Pokemon GO app is connected to the Google Fit or Apple Health app.
4. Change GPS Location to High Accuracy
If you are using Low GPS location Accuracy, then the steps won't record. In such cases, changing location to High Accuracy will fix the issue.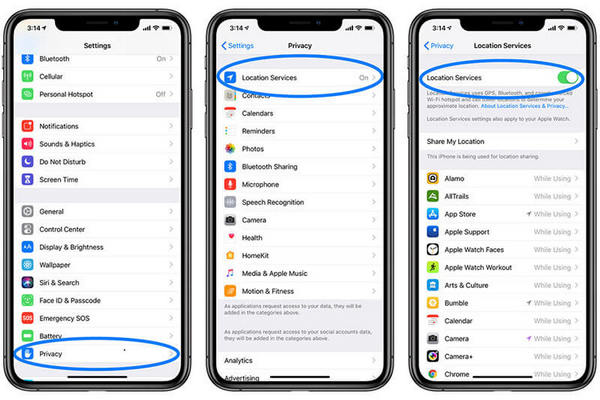 Here are the steps to change location to High Accuracy:
Swipe down the quick navigation panel on your device.
Long-press the Location Button.
Enable Location access so that apps can get your location info.
Select High Accuracy in location Mode.
5. Relink Google Fit to Pokemon Go
Don't use different accounts. In this case, don't use a different account registered for pokemon Go to Google Fit or Apple Health. Clear the Pokemon GO data and relink the Health tracking app to the game. Also, do keep your Bluetooth on.
Open Google Fit and Click on the Profile Tab.
Tap the Gear icon and select Manage Connected Apps.
Navigate and tap on Pokemon Go.
Select Disconnect to make sure you are using the appropriate account.
Confirm to Disconnect.
Close the Google Fit app and Launch Pokemon GO.
Open Settings and tap on Adventure Sync to enable the feature.
Connect Adventure Sync with Google Fit.
For iOS devices, the process is simple. Open Apple Health >Sources >Apps. Check if Pokemon Go is shown in connected services and applications.
Bashed up by your opponent? Check out how to surrender in pokemon Unite.
6. Change Permissions for Pokemon Go & Fitness Tracker
Always allow the game and the fitness tracker all the necessary permissions. Long press the location button on the quick navigation panel and tap on the geared icon.
Navigate to Apps, and select Pokemon Go. Make sure all the permissions are toggled on. Again open Google Fit and click on Settings. Ensure if all the Permissions are enabled.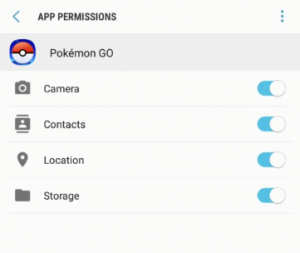 For iPhone, you have to follow the following steps:
Open the Health app and select Sources. Then Navigate to Pokemon GO.
Click on Turn on Every Category.
Open Account Settings of your device and go to the privacy section.
Go to APPS and Tap on Pokemon GO.
Allow access to everything.
Return to the Privacy section and select Motion & Fitness.
Open Fitness Tracker and Enable it.
Go to the Privacy Section again and click on Location Services.
Click on Pokemon GO and select the Permission to Always Allow the app to track location.
7. Reinstall Pokemon GO
If none of the above steps worked, try reinstalling the app and download Pokemon Go from the play store or apple store.
If still the steps won't help, buy a Pokeball Plus and connect it to Pokemon GO. Pokeball Plus will track your physical activity. You can also take your favorite Pokemon out for a stroll.
How to disable adventure sync in Pokemon
Quickly disable adventure sync if you don't want to toggle adventure sync on because of battery drainage.
Open Pokemon GO and Go to Settings Menu.
Scroll for Adventure  Sync and click on the Disable button. This will altogether disable the sync and will save your battery.
Final Thoughts
Pokemon GO is the best game that is played by millions of Pokemon Fans. The game is upgrading to its full extent by making things realistic. As Niantic is experimenting with their game so much depending on player satisfaction, trainers may face bugs and errors.
By following the steps mentioned in this post, you can easily quickly get rid of the adventure sync issue.