Are you unable to play games on ORIGIN?
I know how it feels when Origin won't respond while staring at your favorite game.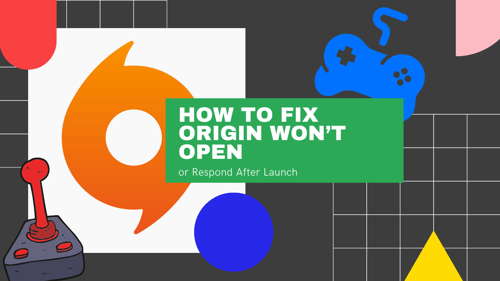 Well, I have found a working fix for this issue.
In my opinion, the best way to deal with this problem is to get this VPN. Buy now and get save 72% on your 2-year plan.
And in this post, You will get to know how to fix Origin won't open games Error.
So, let's get started.
What is Origin?
Origin is the best online multiplayer gaming platform powered by EA that allows users to play games like FIFA, Battlefield V etc.
Origin also has a platform known as Origin store. In it you can buy games for your PC.
EA also added Cloud Saving progress and additional in-game overlays.
Moreover, Social networking features like profile management, in-game chat and game joining is also added in Origin.
Here's a complete guide on how to fix ORIGIN online login currently unavailable.
What causes Origin won't open Error?
Issues such as Corrupted cache files, distorted temporary files, problems with core origin files etc. can cause the Origin won't open Error.
Many users have faced this issue and got super annoyed.
But, don't you worry, I have a good news for you.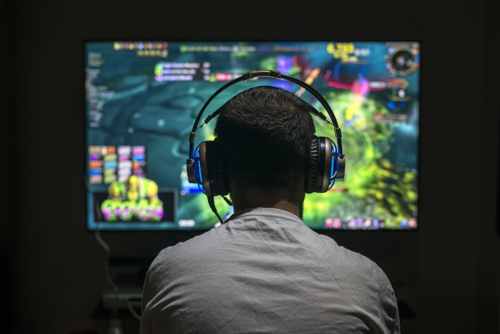 Let me enlighten you by saying that:
The Origin won't open error can be fixed easily.
Let's not waste time and try to fix this issue.
Also check out how to format text in discord easily.
Easiest Fix for Origin won't open
Easiest FIX for Origin won't open problem
There are many users who even uninstalled Origin by getting super annoyed because of this issue.
Just for saving your valuable time, I am providing you the solutions from Most working to the least.
Here are the steps to Fix Origin won't open easily:
1. Run the Compatibility Troubleshooter
Most of the users have found this solution working.
As a matter of fact, this solution is the easiest yet effective.
Here's how to run compatibility troubleshooter:
Right-click the Origin Shortcut on your desktop and select Properties.
Then head to the Compatibility tab and click Run compatibility troubleshooter.
Click on Try recommended settings to test the program using the recommended compatibility settings.
If it still doesn't work so far, then run the Program Compatibility Troubleshooter again. Choose the other option based on the problems you notice.
If the problem still persists then adjust the settings manually and hit OK if you are done.
Also, check out our separate post on best solutions to fix uBlock Origin not blocking Twitch Ads.
NB: Try this Compatibility settings manually for further progress.
Compatibility mode: If Origin won't open on your current Windows system, click the drop-down button and install the previous version of Windows system to test-run Origin.
Disable Full Screen optimizations: It is seen that some games on Origin are affected by the low FPS issue. Some of them even crash when you enable Full Screen optimizations. Just disable it to see whether Origin works or not.
Run this program as an administrator: If Origin is not given administrator privileges, it may not run the way you want it to be. For this, Try running the Origin File as an administrator to see whether it worked or not.
2. Go through a Clean Boot
This step is the most convenient step for some users. Origin users find this step effectively working.
You may need to perform a clean boot if this problem still shows.
Clean Boot is a troubleshooting technique that allows you to manually disable startups to find out the problematic software.

Once you find out the problematic software, just uninstall the software, and then this issue will be solved.
Here's how to do a Clean Boot in your Windows PC:
Press Win+R at the same time to open the Run Dialog. Then type msconfig and press Enter.
Select the Services tab, tick mark the Hide all Microsoft services box and then click Disable all.
Then Open Task Manager.
On the Startup tab in Task Manager, select the item for each startups and then click Disable.
Head back to the System Configuration and click OK. It will now restart your PC.
Run Origin again to check whether the problem still persists or not.
If not then you need to open the System Configuration window again to enable the applications one by one.
After enabling each service and applications, you need to restart your PC again to apply the changes.
Have some time to spare? Quickly check out our epic guide on how to unblock a web page element with uBlock Origin.
3. Deleting the Origin cache Files
For loading faster, Origin creates cache files. These cache files are stored due to the most frequently used data in them. So, deleting these cache files will help in fixing this error.
Again if you face any internet problem like LAN not working then clear all the browser  cache too.
How to delete cache files of Origin?
Here are the steps to delete cache files of Origin:
Open Task manager and close Origin.
Press the Windows + R key and then type %ProgramData% and press Enter.
Open the Origin Folder.
In the Origin folder delete all the files except Local Content folder.
Now run the Origin client again.
This may fix the issue.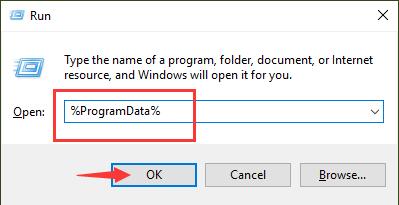 Check out the easiest way to fix Origin won't go online error.
4. Cleaning Origin's Temporary Files
Origin keeps creating temporary files in a folder named AppData. This can sometimes cause Origin to not open.
Deleting these files will surely help to fix this issue.
You may ask:
How to clean temporary files of Origin?
Here are the steps to clean temporary files of Origin:
First of all you need to unhide the files as the files are hidden by default.
In the search box, type folder.
Under Advanced settings, select Show hidden files, folders and drives, then press OK.
Now, press Windows + R keys at the same time and write %AppData%. Then press Enter.
Once the folder opens up, delete the Origin folders.
Now try restarting Origin client to see if the issue is solved or not.
Also check if you nvidia driver is working or not.
5. Reinstall the Origin App
If the methods above seems useless for you, then you can try uninstalling and reinstalling Origin Client.
Here are the steps to uninstall and reinstall Origin:
Open Control Panel from the search bar.
Click Uninstall a program under Programs.
Locate and right click Origin to uninstall it.
Head to the official site of Origin and download the latest EA Origin software.
Naturally, with the newly updated Origin, you won't see Origin won't open games problem.
Final Thoughts
The issue Origin won't open games is a great torment for most of the Origin users.
Luckily this problem has fixes.
Hopefully, the fixes I provided worked for you.
Let us know which steps helped you the most.