Social media users are often seen scrolling miles after miles in search of new friends, their updates, and stories on platforms like Facebook, and Twitter. Instagram, from that point of view, is not an exception. It is a community place to showcase someone's personal daily activities, chores, and interests. 
If I intend to talk about Instagram only, I personally cannot understand why most of them are so attached to it. In some cases, they get even trapped with it that sometimes hampers their private lives. Be that as it may, it is not of less importance to refresh your search history on Instagram.
Why do you need to clear your search history on Instagram? 
You should keep your search history clear if you do not want to let others know about the searches you made beforehand. Like other social media sites, Instagram saves the history of search that may sometimes discomfort you.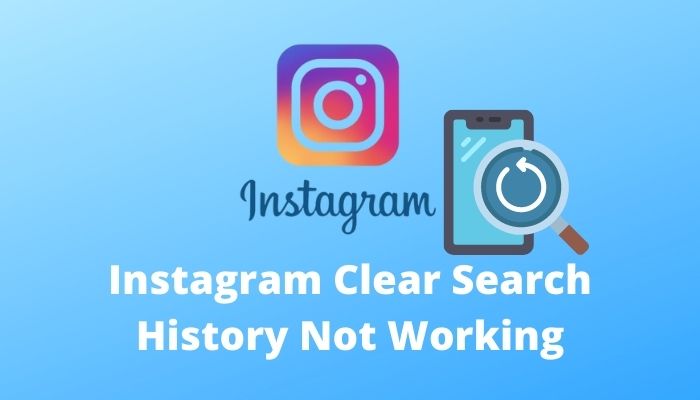 Well. Think of a scenario when you are scrolling Instagram on your phone alongside your friend. If that person stares at your screen in a friendly way and asks you to go on a specific profile, the previous searches will show up as soon as you click on the search bar- the situation is embarrassing across the board. Were you ever in such a position?
No worries. As an expert on this, I accrued all possible fixes to help you in fighting from the front.
So, without wasting time, let's get the ball rolling.
Follow our new guide on What Does an Instagram Handle Mean.
How to Clear Instagram Search History 
Clearing your Instagram search history is not at all a troublesome task. Instead, you can coin it a tricky one. You have to do it manually because Instagram does not use any automatic history deleting algorithm. Now, there are several ways of doing it- along with removing the entire search history, you can even delete a particular profile from your history. Apply what you need.
Here are the methods to fix Instagram's clear search history not working problem: 
1. Clear Instagram Search History
The process I am going to demonstrate below is the most naive and simple one over others. You can implement it both for deleting the entire history or selective ones. 
Here are the steps on how to clear Instagram search history: 
Navigate to your Instagram account. 

Click on your

Profile

icon at the bottom right corner.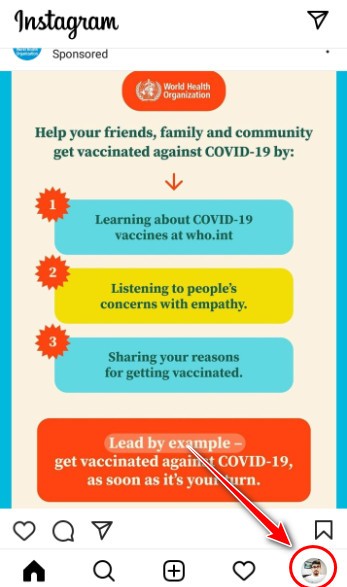 Tap on the

Hamburger

icon at the top right corner of the window. A menu of options will pop up from the bottom.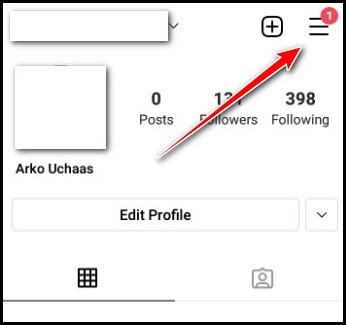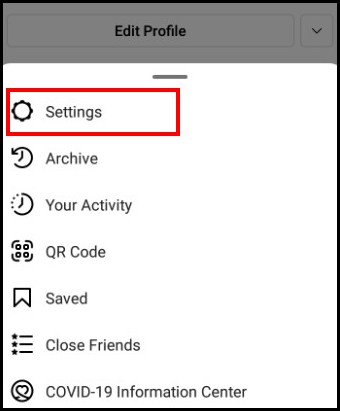 Press the

Security

from the options under

Settings

.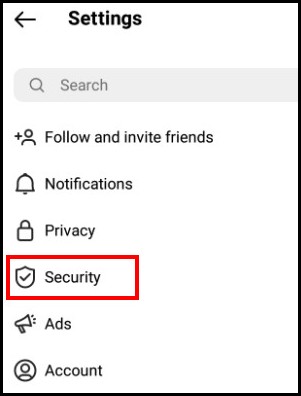 Click on

Search history

under

Data and history

. You will find it probably at the bottom. On the page coming next, you will get all the searches listed there.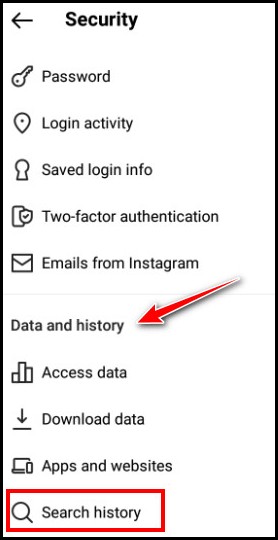 Tap to

Clear All

next to

Recent Searches

.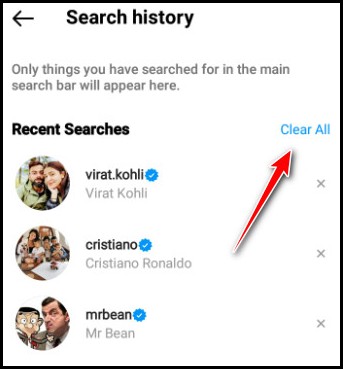 That's it.  
There are alternatives for you. If you do not want to clear all the searched data, you can customize it in your way. Nothing to worry about! Just instead of Clear All, click on the (X) icons on the right side of the searched items. Click on those that you want to delete. If you want to retain, skip it.
Also, check out our separate post on the best World of Warcraft gaming laptop.
2. Restart the Device
Restarting the device on which you are using Instagram sometimes works like magic. Lots of data loaded on the machine often lessen its performance. So, before restarting your phone, logging out of the device should give you the best result.
Here are the steps on how you can smoothly restart  your device:
Click on your

Profile

icon at the bottom right corner. 

Tap on the

Hamburger

icon at the top-right.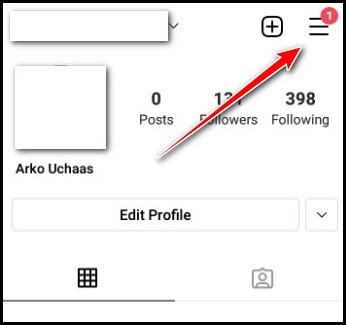 Go to

Settings

from the appeared menu.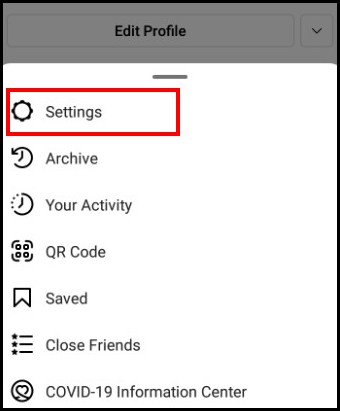 Scroll a bit down and click on

Log Out

.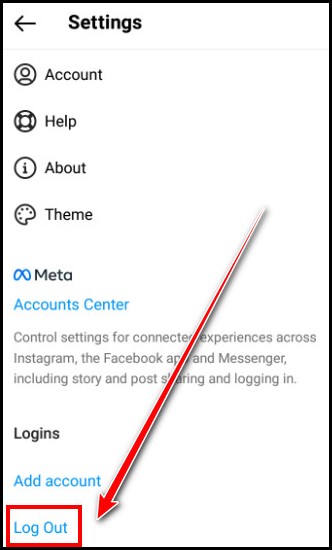 Power off your phone and after a while, start your device.
You may often find restarting your device is the only way to avoid the problems. And, this is not an exception.
But before that, go through our epic guide on Is Discord Better than Skype.
3. Uninstall and Reinstall Instagram App
Sometimes an application may malfunction due to any technical issues. So, no matter what the problem is, uninstall and reinstalling an application mostly resolves the matter.
Here are the steps to reinstall your Instagram app:
Navigate to the Instagram icon on your screen.

Click on it and hold for a while. A trash icon will pop up from the top.

Drag the Instagram icon to the trash and throw it up. 

Choose

Uninstall

from the appeared options.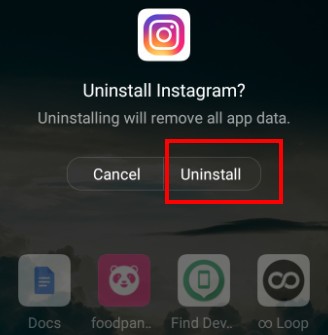 Wait for a while. The app will now automatically be removed. 

Go to the

Play Store

. 

Type Instagram on the search bar. 

Click on the app name from the suggestions, and tap on

Install

.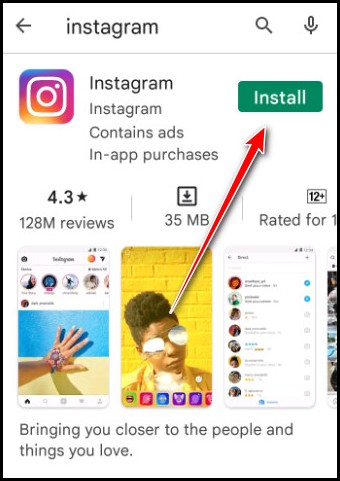 You are done. Now, check if your problem persists.
In a hurry? Check out my new post on WOW VS WOW Classic.
4. Check your Internet Connection
It frequently happens that you are trying to solve a problem using diverse methods breaking your neck, but all of your efforts go in vain when you notice the network is not there.
Before falling a victim to this situation, check whether your network is connected or not. If you face internet issues very often, go for a viable and trustworthy one as the unstable internet connection is found the root cause of numerous problems.
Have some time to spare? Check out our latest fix for Microsoft Teams Error Code CAA20002
5. Update the App
When any of your installed application's updated version is available, I recommend you install it within the shortest possible time. In most cases, the updated releases are free from the technical glitches that they have made in the initial version. 
Here, you can follow the steps to update any app:
Go to the

Play Store

.

Click on the Search bar and type

Instagram

on it. 

Choose your application from the automated suggestions.

Click on the

Update

button next to

Uninstall

or

Open

.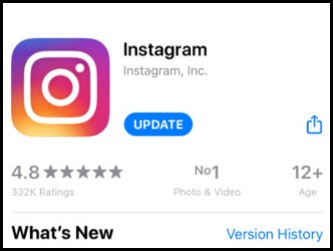 Wait until the process finishes.
Check out the easiest way to ROBLOX Download PC.
6. Clear the Cache and Data
If still, you are facing problems with fixing and clearing the search history, maybe the cache memory and other data files that are stored locally on your device are responsible for this. Try to remove those right away.
Here are the steps to clear the cache and data files:
Go to

Settings

on your android mobile.

Scroll down and click on

Installed apps

under the

App Settings

section.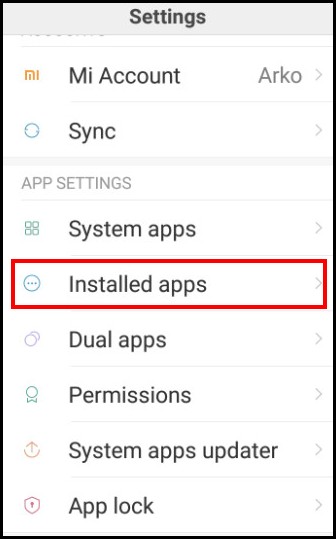 Find out Instagram from the installed applications and click on it.

Go to

Storage

. All information regarding Instagram you will get here.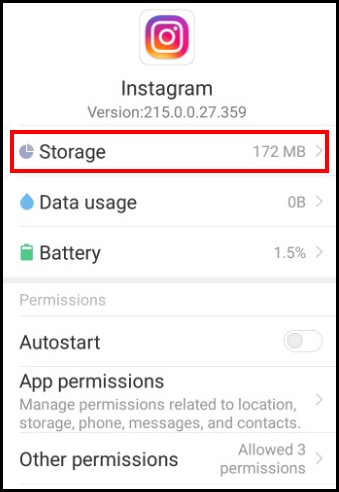 Press the

Clear cache

button under

Cache.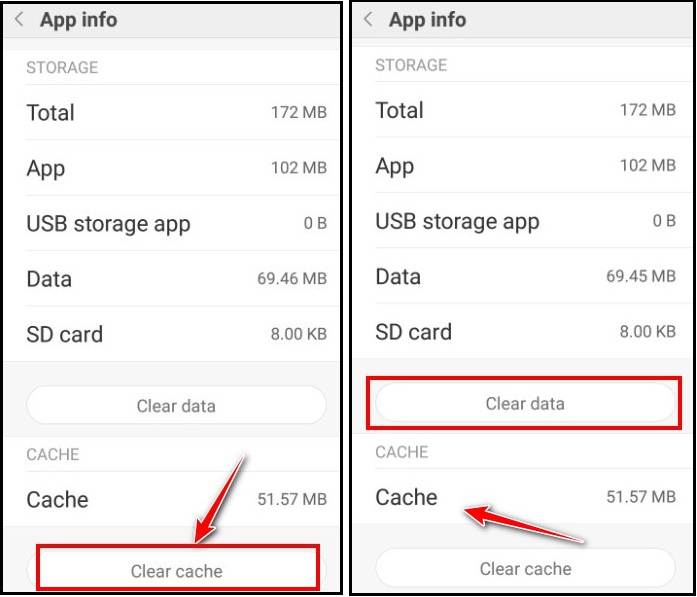 Now, check if you can clear your search history. If not, clear the app data as well. You will get it above the Clear cache named Clear data. Hope this will definitely work.
Facing error code caa70004, you can quickly Fix Microsoft Teams Error Code CAA70004 from our detailed guide.
Final words
To sum up, this article should be enough to say goodbye to your search history precisely on Instagram. I tried to keep the methods and steps I demonstrated the shortest and simplest possible. Still, if you have any queries, get them down by leaving a comment below.
Deleting your search history on any application should not be a complicated job. Follow the methods coupled with the steps sequentially and let me know what happened to yours.
Was this article helpful? If yes, I request you to share it with your peers so that they can check their issues also.