Did you know that the discord software won't open if it was not closed properly in the previous session?
It seems awkward, right?
But if you know the three most useful tricks, you may save yourself one big headache.
So, Why is discord not opening?
The main reason for Discord not working on your PC is corrupted installation files. Some Antivirus also deletes central files. Moreover, discord won't open if there is an overloaded CPU, unstable Internet connection, incorrect proxy settings, or firewall settings.
In this post, I am about to show you how you can quickly deal with discord-related problems by leveraging the skills you already have.
But before that, you need to know why this communicating platform is being so problematic.
Sounds bad? Let's fix it.
Is Discord putting too much stress on your CPU? Here's how you can fix high cpu usage of discord.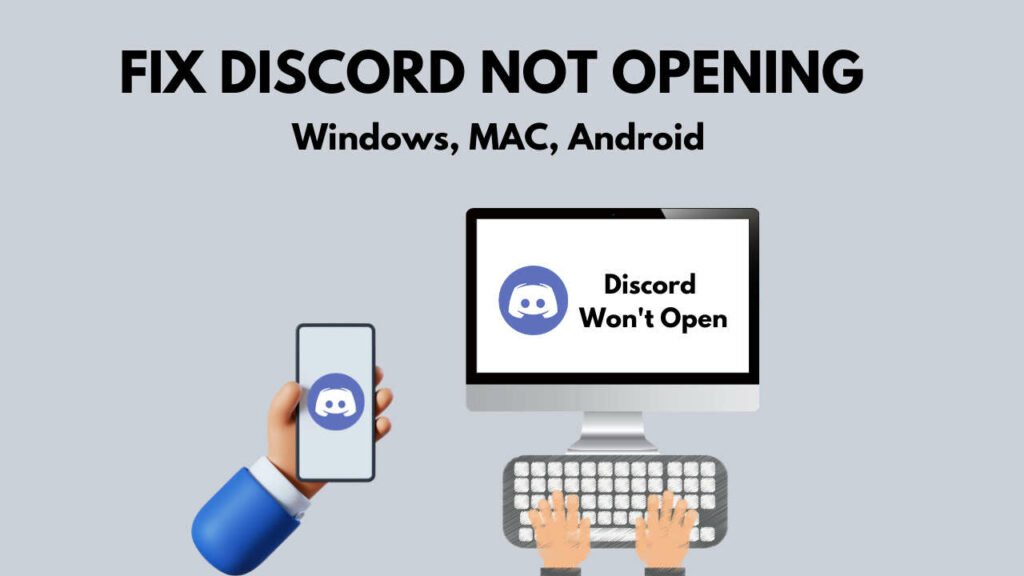 How do I fix Discord not Opening
Before commencing further to any of the steps, I would recommend you restart your computer. This action will help fix any minor software glitches.
Once your PC is fully rebooted, Run the discord app to verify if the problem persists or not. If not, move forward to the steps. Check out our post if you want to know if your friends blocked you on discord.
Here are the steps to fix discord won't open:
1.    Clear AppData and LocalAppData
Your Windows OS stores the cached files on the AppData folder. Sometimes, the system runs out of storage and fails to store Discord's necessary cache. In that case, the best solution is to make room for the Discord cache files.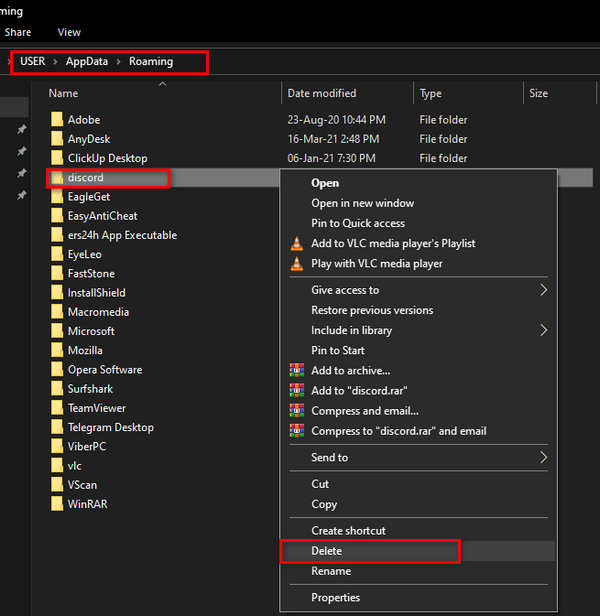 Here are the steps to clear the AppData folders:
Press Windows Key + R to open the Run dialog box.
Type %appdata% and press OK to open the program.
Find the Discord folder and delete it. Use (Ctrl + F) to quickly search for the folder.
Reopen the Run dialogue box again and type %localappdata%.
Search for the Discord folder and delete it.
2. Close Discord from the Task Manager
Sometimes, the app will run in the background, but there will be nothing on the screen. Again, in some cases, your OS will say that the app is already running.
To cope with this situation, I will provide you two easy methods to kill tasks from both the task manager and command prompt. Here are some awesome voice changers for discord.
Here are the steps to close all discord processes: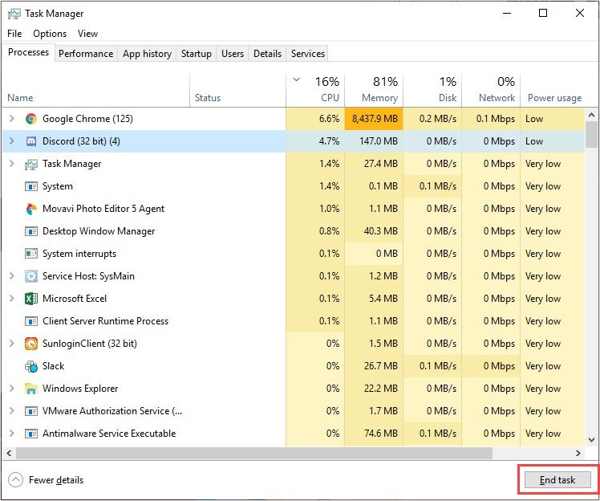 Press (Ctrl + Shift + Esc) keys or, (Ctrl + Alt + Del) keys simultaneously to open the task manager.
Click on the Process tab and find the Discord.exe application.
Select the application and click End task button at the right bottom corner of the Tab.
Open the Run Dialog box and type Cmd.
Type taskkill /F /IM discord.exe and press Enter to kill the discord task.
Relaunch Discord.
Check out the easiest way to remove Better Discord from PC.
3. Disable Internet proxies
A hard truth to be told, Discord can't open in Windows 10 because of VPNs. So, if you are using a VPN or an internet proxy server, this may be the only reason why your app is not opening. Check out some interesting discord commands for your server.
Here are the steps to disable internet proxies:
Go to Windows Search Box and type Control Panel, and hit Enter.
Click on Network and Internet > Internet Options.
Click on the Connections tab from the Internet Properties Window.
Press on the LAN Settings Option from the local area network section and under the Proxy server section, uncheck Use a proxy server for your LAN.
Click on Okay, and then select Apply.
Relaunch Discord to see if the issue persists or not. Otherwise, move on to the next step.
Here's a complete guide on how to use stereo mix in Discord.
4. Run SFC scan
By default, your Windows OS has a built-in tool called the System File Checker, also known as the SFC. It is the quickest way to detect corrupted system files and other issues automatically. Got banned in Discord? Check out our separate post on how to get rid of IP bans on Discord.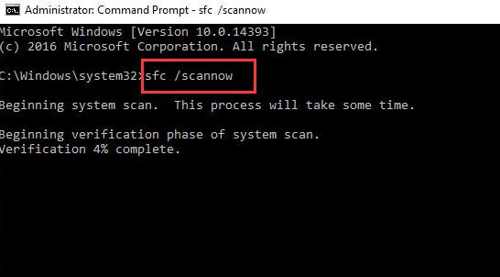 Here are the steps to run the SFC scan:
Press Windows + R keys on your keyboard to open the RUN utility.
Launch the Command Prompt with administrative permissions.
Type in the following command and press Enter to execute it: SFC /scannow.
Wait until the scanning completes.
Restart your computer.
QUICK TIP: Ensure that you don't close the Command Prompt or shut your computer down during the SFC scan.
5. Log in to the Web Version of Discord
The discord application problems can be down to session cookies. In that case, I got it all piled up.
The best solution is to log in to the software using web browsers. Also, check out our discord text formatting guide to spice up your discord chat messages.
Here are the steps to log in to Discord with Web Version:
Open Discord application in the background even if it won't open.
Go to the official discord site and Log in to your account with your details.
Discord will automatically resolve the two login processes by resetting the Discord session. Open the software to check if the issue resolves or not. Check out our separate post on how to Fix Discord Screen Share No Audio Problems.
6. Close Background Applications
If you are running unnecessary apps in the background, it's better to close all of them.
Don't know whether your system has any running applications in the background?
Here are the steps to close all background applications:
Go to the System settings using the Windows + I keyboard shortcut.
Click on the Privacy tab and Choose Background apps from the side menu.
Disable the Let apps run in the background option.
Restart your computer to diminish all background discord processes.
7. Reset DNS cache
Flush out the DNS settings of your PC every week. As DIscord is an internet-based software, it can encounter connection issues. Check out our separate post if you can't hear people on Discord.
Quickly iron out the DNS cache files using the following steps:
Delete all Discord tasks from task manager and command prompt type.
Right-click on the windows start menu and select RUN.
Type ipconfig/flushdns in the search box and press Enter. Windows will automatically clear out the DNS files for you.
Restart your PC to save changes.
Still, your Discord application won't open? Try the following fixes.
8. Adjust the Date & Time of Your System
I know it's a strange fix. But, trust me, this step worked for many.
Did you know that Manually setting Windows date/time info can interfere with Discord opening?
This reason is still unknown. But, if this strange fix can help resolve the issue, then why not give it a try?
Here are the steps to set windows time/date to automatic:
Right-click on the digital clock at the very right bottom of the Windows screen.
Select Adjust Date/Time and Toggle on Set Time automatically.
Restart your computer and relaunch Discord.
This step will help fix the issue in no time. If you are still facing the problem then, don't hustle. I got it all backed up.
9.  Remove Malware
Follow the steps carefully to fix this audio communication software in a jiffy. The problem with Discord not working may deal with the application itself. It could be because of a corrupted file or a change in the windows setting. If you are an Airpod user, you should definitely want to know how to fix AirPods won't work on discord.
Running a malware scan may fix this issue. But, it is recommended to use the trusted antivirus software only because fake antivirus apps can delete some log files.
10. Launch Discord directly from Install Location
Ever created a shortcut for a game and opened it? Sometimes it doesn't work, right?
This is because the executable file only works when other DLL files collab with them. Here's a complete guide on how to fix screen share not working on discord.
So, what to do in these cases?
Here's what  you need to do:
Open File Explorer and navigate to the following folder: C:\ProgramData\%user%\Discord.
Double click on the discord.exe file to launch the application. It is better to run the discord app as an administrator.
11. Disable Link Blockers
This step is only for those people who are using the web version of discord. If you have any ad blockers attached to your chrome extensions, they will stop the redirect process. This won't help you gain access to discord.
Check out our awesome guide to fix notifications not working on discord.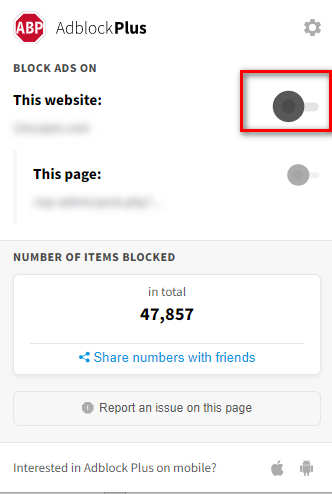 In that case, type chrome://extensions in the address bar and press Enter. Disable the adblocker you are using for this software.
12. Reinstall Discord
Before reinstalling, at first locate discord and check for any updates. Update discord using the web version. Suppose you can't open through Web, uninstall, and reinstall the software.
Go to control panel > Uninstall a program > Discord > Uninstall. And then,  Download the new version of the application from the official site. This process will fix any minor or major bugs related to the app.
But, do ensure that you followed steps 1&2. If you are a complete beginner, you should definitely check out our post on how to enable push-to-talk on discord.
Why is Discord stuck on starting?
Discord is stuck on loading screen because of a poor internet connection. While playing a highly graphical game, make sure your GPU is capable enough to render both apps. The best thing you can do to fix this is by killing the processes and restart Discord again.
Some antivirus software blocks central files of Discord and deletes the .dll files from your PC. In that case, add DIscord in the Whitelist option of your antivirus.
Also, check that you have enough space on your hardware. Quickly fix Discord No Route Error by following our epic guide.
Quickly Fix Discord on iPhone Won't Open
This section is also applicable for Android phone users. Sometimes, when discord won't launch, all you need to do is head towards the play store or, apple store and update the application.
If the bug is still not fixed, download the latest version of the software through google. If the problem still persists, then Go to Apps > Manage Apps > Discord and press Force Stop. Clear all the cache of the app and relaunch.
Final Thoughts
Discord will definitely open if you perform the steps above. These steps are 100% working as they are practically examined.
If you need my recommendation, I would say to follow the first five steps and get your job done in seconds.