Discord is your favorite app to talk on, but it gets annoying when you join a channel and see the No Route message disallowing you from talking to your friends while gaming.
It is a common issue, so don't worry, as I have researched and found several ways for you to fix this issue and get back on Discord to talk to your friends.
Why does Discord say no route?
Discord shows the No route message because the third-party apps or antivirus running in the background hinders Discord from connecting to an external server, if the IP address assigned has changed or if Discord is blocked in your country.
Keep Reading, As I am about to help you fix this problem instantly.
Check out some interesting discord commands for your server.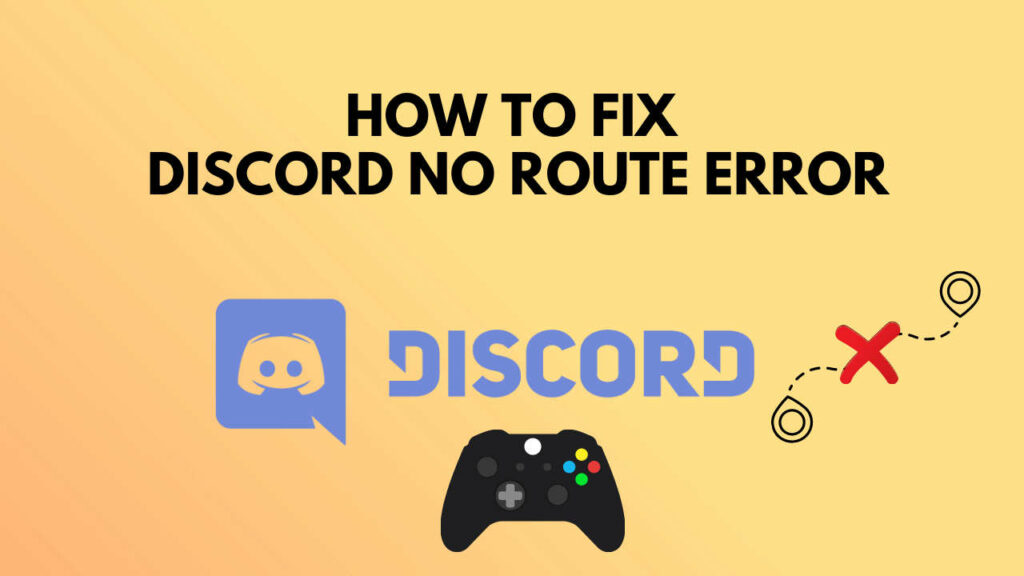 7 Ways to Fix the Discord No Route Error
I listed down seven ways to fix this issue. Before trying them out, check if your connection settings are configured, use Discord on your browser.
Got banned in Discord? Check out our separate post on how to get rid of IP bans on Discord.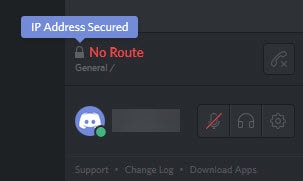 If it still doesn't work, try the fixes see if the problem can be resolved so that you can free yourself from the annoyance it causes.
Here are the steps to fix no route error on Discord:
1. Reboot your PC and Router
A constantly changing dynamic IP interrupting an IPv6 connection may cause some specific system resources to get stuck. You need your device to change the IP address to solve the No route error in Discord.
Also, check out our discord text formatting guide to spice up your discord chat messages.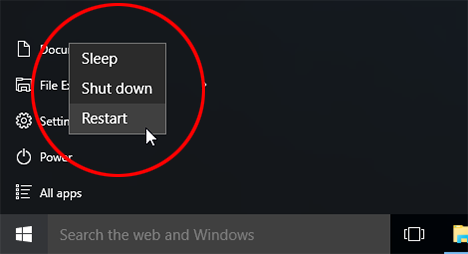 You can do this by restarting your PC and your Router, then check if you can access the Discord server.
2. Disable Quality of Service in Discord
This Feature in Discord allows prioritization of packets while being transferred; this is used by many voice applications to give better quality and reduce lags. Disabling this feature has solved the issue for some users, so let's check it out.
Check out our separate post on how to Fix Discord Screen Share No Audio Problems.

Here is how to Disable QoS in Discord:
Launch Discord and click on the settings icon near your username from your screen's left bottom corner.
Select Voice & Video under APP SETTINGS.
Scroll down to find the tab Quality of Service.
Click on the Toggle for Enable Quality of Service High Packet Priority to Switch it off if it's not Disabled.
Check if the No Route error still persists on Discord.
3. Disconnect from VPN
Discord usually doesn't run well with VPNs that have no User Datagram protocol feature for connections. Discord works with VPNs that allow this feature.
But if you are like me and don't want to change or look for a new VPN, just disable the VPN and check discord to see if it still Shows No route.
Check out our separate post if you can't hear people on Discord.
However, if you need to use VPN, ask your VPN provider about the UDP feature and how to apply it. If it doesn't, find another VPN that has the UDP feature.
4. Change the Server in Discord
The issue might arise if your server is in a different location and your internet is slow. The further It is the more issues in ping. You just have to change the region fic this problem.
Note: You need administrator privileges to change the server in discord.
If you are an Airpod user, you should definitely want to know how to fix AirPods won't work on discord.
Here is how to change your server in Discord:
Launch Discord and go to your server.
Click on the down-ward facing arrow near the server's name.
Select the server setting from the drop-down menu.
Click on the Overview Tab from the left panel if it's not selected.
Click on Change under Server region and choose the server nearest to you.
Restart Discord and check if it still shows No route.
5. Uninstall Antivirus from your PC
Antiviruses on your pc can disable Discord from sending out packets. The issue might be that you can fix this issue by removing the antivirus from your computer.
Here's a complete guide on how to fix screen share not working on discord.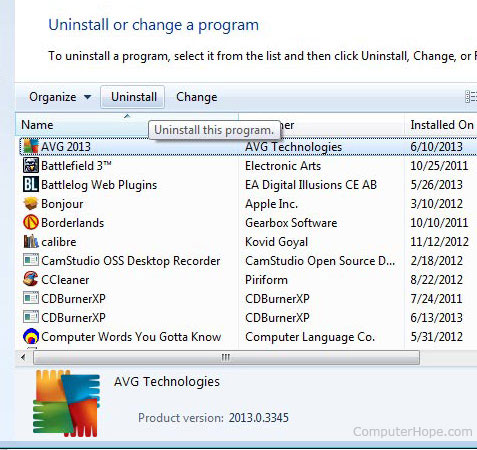 Here is how to uninstall third-party Antivirus:
Type Add or remove programs in your windows search and click on the option that shows up.
Scroll down to find the Antivirus and click on it.
Click uninstall and wait for it to uninstall.
Restart your pc, launch Discord, and see if you can connect to a voice server.
6. Configure Firewall Settings
Since the Firewall controls the flow of Internet packets through your system, the settings should be alright, or the Discord packets can't go through. This might be causing the no-route issue. All you need to check if your firewall lets Discord makes connections and if not, set it right.
So, your discord doesn't pop up any notifications? Check out our awesome guide to fix notifications not working on discord.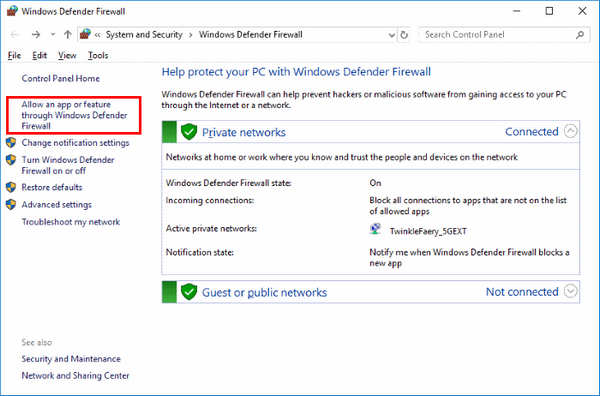 Here is how to check your Firewall settings.
Type Control panel in your windows search bar and choose the option that shows up.
Click on Windows Defender Firewall under System and security.
Choose Allow an app or feature through Windows Defender Firewall from the left panel.
Click on the Change settings option on top.
Find Discord from the list and make sure both Public and Private boxes are ticked.
If you can't find Discord in the list, click on allow another app.
Insert the directory to Discord or find it from the list after clicking browse.
Click the OK button.
Launch discord and check if the problem still persists.
7. Renew the Current IP Address
The error might also be due to varying Ip Addresses if your system uses DHCP. Since each PC has an Address of its own, you can try changing it manually.
If you are a complete beginner, you should definitely check out our post on how to enable push-to-talk on discord.
Here is How to renew your IP address on Windows:
Type cmd on the windows search bar and click on the command prompt option.
Type the command ipconfig/release in the command line. This releases the IP address you had.
Assign yourself a new Ip address by typing the command ipconfig/renew.
Launch discord, check if you can connect to a voice server.
Here is how to renew your IP address on Mac:
Go to System Preferences on the Apple menu and click on Network.
From the list on the left, Select the Network service that needs a new IP address.
Click on advanced and select TCP/IP.
Then click Renew DHCP lease for a new IP address.
Check if the Discord Voice channel works now.
Ice Checking in Discord
The Ice checking message on discord pos up while trying to connect to a voice channel, and it means that your network is causing Discord issues. This error hinders most of the chat features on Discord which makes it annoying although it doesn't happen often, it is similar to the No route error on discord.
Better Discord has finally given priority to the user's demands and added this wonderful feature to their app.
Don't worry, as there are many fixes you can try, and most of them are similar to the ones for The No route error.
Here is how to fix the Ice checking error in Discord:
1. Disable VPN
You can try Disconnecting from the VPN since this is why your Ip address keeps changing and causing this issue, or you can try using another VPN if you like to stay hidden and do your things in private.
2. Restart your computer and router
If you do not use VPN, you can try switching off your computer and router. after doing this, try Discord and see if it still shows the Ice checking message. You might be shocked how often the "ON-OFF" trick works.
Amaze your friends with some of the best voice-changing apps for discord.
3. Switch OFF Qos
If the ones above didn't work, you could try switching off the feature Quality of service in Discord which allows priority-based passage of package through your network.
Here is how to switch off QoS:
Go to your User settings on Discord.
Select Voice & Video option from the panel on the left.
Find the tab of Quality of Service.
Click on the toggle to disable it.
Check Discord to see if it still shows the error.
4. Check if your network provider blocks discord
If you are using a school or office network to access discord, you won't be able to use it if officials block it. Try asking the admin to find out whether this is the reason for the issue.
5. Remove Antivirus for your Computer
Antivirus controls the parsing of packets through your network so that the antivirus might be causing this issue.
Here is how to remove the antivirus from your computer.
Go to your control panel and click on Uninstall a Program.
Find your antivirus from the list and click on it.
Then choose to uninstall from the top of the list,
Follow the necessary procedure to uninstall it.
Reboot your pc and check if Discord voice works without showing this error.
6. Change the voice region on Discord
Using a remote server might cause this issue, and all you have to do is move to a server near you.
Here is how to change region in Discord:
Open up Discord and click on your server.
Click the bottom-facing arrow near the server's name.
Choose server setting from the drop-down menu.
Select the Change option under the Server region and choose the server closest to you.
Save and check if it still shows the ice checking message.
Fix Rtc connecting error on Discord
Rtc Connecting shows up on Discord when you try to connect to a voice call, and this can happen because of reasons like Bad network connection, using VPN without UDP, server issues, or blockage from your Antivirus.
Although these are annoying, it is not like they can't be resolved. Try out the fixes below to Fix it.
Here are ways to Fix the RTC connecting Error:
1. Reboot your devices
A simple solution to most of the connection issues is restarting the devices. Rtc connecting can be due to dynamic Ip, and to solve this issue, just restart your PC, modem, and router. If the problem persists, try contacting your network provider, asking them for a static ISP, and updating the IP address.
Launch discord and try connecting to the Voice channel or a call.
2. Check your VPN
Although VPN gives you privacy and a better overall internet experience, it can sometimes cause the issue because it changes your IP address, plus Discord doesn't seem to work well with VPNs.
However, if your VPN has UDP (User Datagram Protocol) support as it cuts down delays in data sharing, giving a faster connection won't pose a problem.
If your VPN does not have this feature, you will have to Uninstall it. After uninstalling, restart your pc and check if you can connect to a voice call.
3. Use a Different server Region
The problem could arise due to issues with the current server region you are using. Try a different server region and see if it works.
Here is how to do that:
Launch Discord and go to the server settings using the gear icon near the server. Name.
Click on Change Button under the Server region.
Select a different server region.
Save and check if you can connect to a voice call on Discord.
4. Stop the Quality-of-service feature on Discord
You can resolve this issued by disabling the Qos on Discord as it prioritizes the flow of packages through your net.
Here is how to disable the Qos on Discord:
Go to the settings on Discord by clicking the gear icon near your user's name.
Click on the Voice & Video from the left panel.
Find the Enable Quality of service High packet priority option and Disable it.
Save and check if the error has been resolved.
5. Use legacy subsystem in Discord
This step has worked for many people facing this issue, so let's try it out.
Here is how to enable the legacy subsystem.
Launch Discord and go to the settings in the left corner of the screen.
Click on Voice & Video under the APP setting.
Set the Audio subsystem to legacy.
Save and check if you can connect to a voice call.
Final Thoughts
It is Disturbing when you can't join a session of gaming with your friends due to these issues, so hopefully, one of these solutions worked for you and if none of them worked for you, try contacting the Discord team with the issue, and they will get back to you.
If this article helped you, you could share it with your friends and family who might face the same issues.