Suppose you opened the DIscord app to browse through your favorite server but, clicking on the server respond in am Discord error showing Discord awaiting endpoint. Quite disappointing, right?
I'm using Discord for a long time now, and like you, I've also faced this issue several times. After being bothered by awaiting endpoint issues, I've researched the reasons behind them and found their solutions.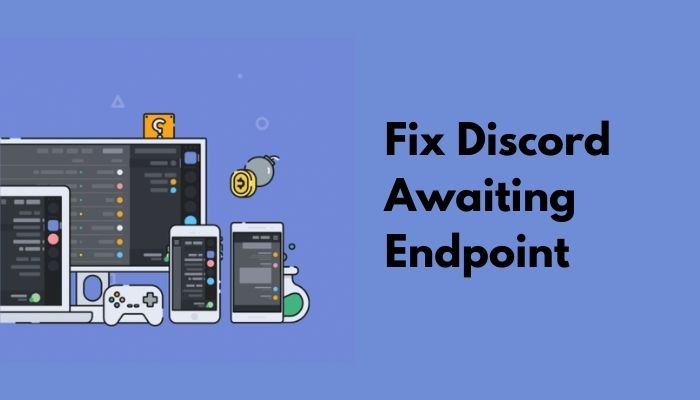 So, why does Discord awaiting endpoint error occur?
Discord endpoint error occurs when it cannot connect with the server situated in the user's geographical location. It happens when the server is under maintenance break or because of a connectivity issue with the internet. Most of the time, this issue fixes itself if it's a maintenance break.
There are many reasons behind the awaiting endpoint issue, and fortunately, I've denoted all of them and their solutions. In this post, I'll show you how to apply them.
So, stay with me till the end to fix the Discord awaiting endpoint issue yourself.
Also, check out our separate post on how to send direct message on Discord without being friends.
Reasons Behind Endpoint Error in Discord
Several reasons result in the Discord awaiting endpoint issue. These issues can be Discord's remote server malfunction, a lousy internet connection, or other issues between you and the Discord server.
So, read the reasons I've pointed out for you to mark your issue. Then, in the next section, I'll show you how to fix them.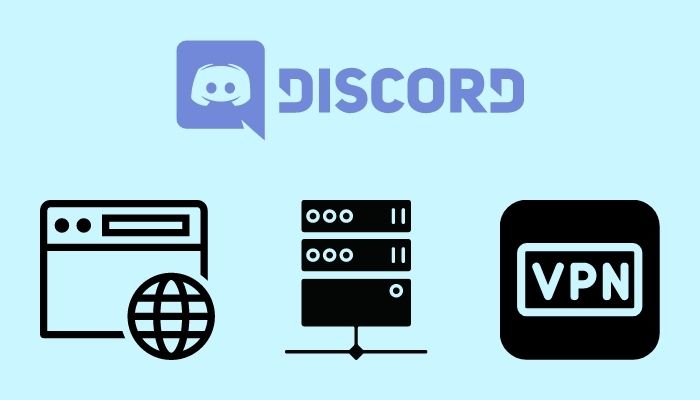 Unstable Internet Connection
If you're using an unstable internet connection, you'll continuously face issues like awaiting endpoint. Discord requires a stable connection to perform its tasks smoothly.
A faulty or slow internet connection causes trouble performing native processes of the Discord app. Server data exchange in Discord has many other processes running alongside it. If the essential services fail to run because of connection issues, you'll be more likely to be stuck on the awaiting endpoint dialog.
Check out some interesting discord commands for your server.
Enabled Proxy Servers
Proxy servers hold back Discord from connecting with it's server from the user end. Enabling proxy in your internet settings may be the cause of your problem.
The proxy servers add an extra layer on Discords connection to the internet, which ultimately delays discords connectivity and response with the user client. It will be flagged as a lousy internet connection and results in Discord awaiting endpoint issue.
Unsupported VPN
Discord has some specific requirements to run smoothly on a device. I told you that proxy servers hamper Discord's connection with it's users.
Discord mainly doesn't support VPNs. It's the same reason as using a proxy address to connect with the Discord server. However, if you need to use one, make sure that it has UDP support. Discord doesn't run on a VPN without this feature.
Also, check out our discord text formatting guide to spice up your discord chat messages.
IP Configuration
Dynamically changing the IP configuration of your device will potentially flag your account as a harmful one to the Discord server admins. You'll get banned from various activities of the server.
Avoid changing the IP address frequently and reset or format the IP configuration; it'll reset the IP to your default address and hopefully settle any issues with Discord servers.
Discord Server Settings
Sometimes, awaiting endpoint error occurs when the Discord server you're using is malfunctioning, and Discord admins shut them down for the users to fix it's issues.
When this happens, you cannot use Discord for a limited time while Discord fixes the server issue. You simply have to wait for an hour or half to get it up again. But if not, then changing the server might help you to use Discord again.
Check out the easiest way to see deleted messages on Discord.
How to Fix Discord Awaiting Endpoint
As I explained various reasons behind Discord awaiting endpoint issue, now I will show you their solutions. So, you can solve them yourself by following my guideline.
Try to find out your problems first, then apply the solutions to fix them.
So, the solutions to fix Discord awaiting problem are listed below:
1. Use Stable Internet Connection
Always make sure to use the Discord app on a stable wi-fi or cellular connection. If you face any inconvenience using the Discord app on your network, contact your internet service provider and ask to solve the issues.
Don't use Discord on a public network like a school or cafe network as there are many other users connected to one network, and the quality of these networks is usually very unstable.
Using the Discord app in such a network will arise awaiting endpoint error.
So, use the Discord app with a stable internet connection and see if the issue still appears.
Also, check out how to fix discord share screen no sound.
2. Disable Proxy Servers
As I explained to you, the proxy servers add an extra layer on Discords connection to the internet, which ultimately delays discords connectivity arising the awaiting endpoint error.
So, make sure that proxy servers are disabled in your internet settings.
Follow our guide to fix echo in Discord voice and stream.
Follow these steps to disable proxy servers:
Press Win+R key and open Run.
Type cpl inside the box and press Enter.
Go to the Connections tab of the pop-up window and click on LAN settings.
Put a checkmark on Automatically detect settings, and uncheck Use a proxy server for your LAN.
Press OK to apply the settings.
Now, open the Discord app again and check if the problem still appears.
If you like music bots on discord then check out how to add rythm bot.
3. Use Discord Friendly VPN
Discord is a VoIP-based communication platform so, it uses the User Datagram Protocol, and it only connects with proxy servers that use UDP.
If you're using a VPN for using Discord, check if the VPN has UDP support before purchasing it's subscription. Otherwise, you'll be stuck with an unwanted money-grabber without solving your primary need. You can find the information about the VPN on it's official website.
If you don't find anything about it, contact the customer support of the VPN.
Also, check out our separate post on how to fix Discord not working without a VPN.
4. Reset IP Configuration
Resetting the IP configuration of your PC can fix the Discord awaiting endpoint. It can reset your IP address to the default settings and hopefully fixes the awaiting endpoint issue.
Follow these steps to reset your IP configuration:
Press the Win+R key to open the Run dialog box.
Type cmd and press Ctrl+Shift+Enter to open the elevated command prompt.
Type ipconfig /release and hit Enter to release the current IP configuration.
Type ipconfig /flushdns and hit Enter to flush the DNS.
Type ipconfig /renew to renew the IP configuration.
Restart you PC
Now, your IP configuration is reset to the original one. Now open Discord and check if the issue still exists.
Here's a complete guide on how to set up a group DM in Discord.
5. Change Discord Server
Discord server can be the main reason behind awaiting endpoint problem. Sometimes the server you're using can malfunction and cause you this inconvenience.
Discord automatically assigns you to the nearest server to give you a flawless user experience. But if you're facing awaiting endpoint issue, try changing the default server to another one near you.
I'll show you the steps to change the Discord server. Follow the steps below to change the Discord server:
Open the Discord app.
Click on the Settings icon beside your username.
Scroll down to Server settings.
Click on Overview.
Choose another country's server near you.
Close and rerun the app to check if the issue is fixed.
Now you've changed the Discord server from the faulty one.
Check out the easiest way to remove Better Discord from PC.
FAQ
Question: What does awaiting endpoint mean on Discord?
Answer: Discord awaiting endpoint means that the Discord app is waiting for the response from it's remote server for fetching your account data. It occurs when the remote server is down, or an issue with your internet connection interrupts Discord's connection.
Question: Why is Discord stuck on connecting?
Answer: Discord gets stuck on the connecting dialog if there's an issue with your internet connection. If you're using an unstable or slow internet connection or adding a proxy address, or using an unsupported VPN to use Discord, then you'll be more likely to face this issue.
Conclusion
I've covered all the reasons behind the Discord awaiting endpoint issue and saved you the time from searching their solutions. Reread the whole post and then attempt to apply the solutions accordingly.
This kind of problem is always annoying and costs valuable time to fix them. So, try to fix the issues I stated above, then you'll also avoid other problems related to those reasons.
Comment down below if you have any further queries about Discord awaiting endpoint problem. Feel free to contact us if you're having trouble understanding any of the points.
Thank You.