Isn't it cool to experience Discord's latest PowerCord features and customized themes?
But, it would be heartbreaking if you enjoy those cool features only on your friend's computer. Because whenever you install Discord PowerCord on your rig, It suddenly shuts you out from functioning properly.
Well, you've suffered enough. Now that you are here, it's my responsibility to fix your Discord PowerCord issue. Sit tight, and read till the end as I explain the mechanism briefly.
But, make sure you are using Discord Canary instead of the standard version. The standard version isn't compatible with the PowerCord.
Moving on to the most important question,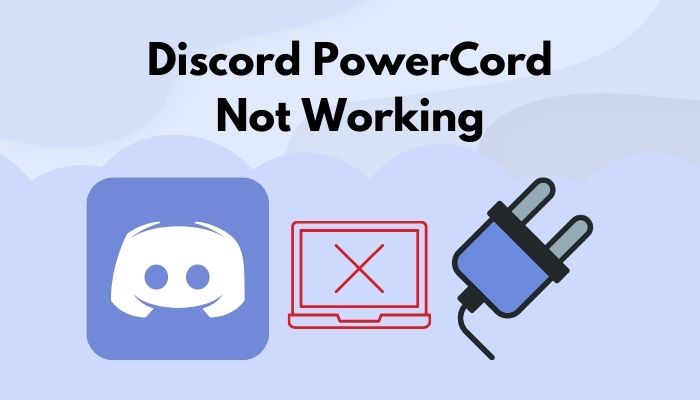 You may like to read: Discord Phone Verification not Working
Why is Discord PowerCord not Working?
Not installing the additional tools for PowerCord is the main reason behind the PowerCord's malfunction. Other than that, not restarting the Discord client after installing PowerCord, running Discord as an admin, and having an outdated node version are the primary obstacles.
Let's break those reasons down to you. Additional tools— the prerequisites you need to install before installing powercord. Those are Git, Node Manager, and Discord Canary. Make sure those tools are pre-installed on your device before any attempts to use PowerCord.
However, only installing those tools won't just work if you don't restart the Discord client after installing PowerCord. And most importantly, running the application as an admin is one of the main obstacles behind the inability to make Discord work with powercord.
But, the reason I would highlight the most is the incompetent installation process. As you know, installing PowerCord is not something simple compared to installing a game. If you rush throughout the process of installing this client-side mod, most likely, it will refuse to work with Discord.
Well, since you are here, I will try my level best to clear out your confusion and solve the issue in a straightforward, smooth manner.
Bear with me for just about the next few minutes, and you will find the outcome— remarkable.
Check out our separate post: Discord Rythm Bot not Working
How to Fix PowerCord not Working on Discord
Now that you are well aware of the situation behind why is powercord randomly stops working on your discord, fixing the issue is going to be less complicated.
The first step of this solution process is downloading all the additional tools on your computer. After installing those tools, you are ready to proceed to the next level.
Here are the techniques to resolve powercord not working on Discord:
Method 1: Install PowerCord Properly
I suppose you have downloaded all of those on your computer the tools I mentioned earlier (git, node manager, Discord Canary). And most probably installed them also. That's the initial reason behind your issue– not systematically installing PowerCord.
I'll explain how a simple installation process can hamper the application's functioning. Bear with me in the following section to acknowledge the right way to install powercord.
Also read, Discord Search Not Working
Here are the steps to install PowerCord: 
Search for cmd in the windows search box, and click on it. DON'T run as an administrator.
Copy this command in the prompt; git clone https://github.com/powercord-org/powercord and hit enter.
Type in this command after the git command; cd powercord, and press enter.
Copy these commands sequentially; npm i, npm run plug. But remember to try them on command prompt one after another.
Quit from Discord Canary once those commands are in motion. Open task manager and end process of Canary. Remember, this step is very much essential.
Launch Discord Canary after a minute.
Your work is done here. How to be sure whether the powercord is working properly this time?
Note: If typing those commands don't initiate any operation, uninstall the tools first, then run cmd.
Well, once you log in to Discord canary, you'll notice a dialogue box saying– Powercord- what's new? Also, you can go to Settings> Activity settings, and you'll see Powercord there.
This is the ultimate technique to make your PowerCord start functioning again. If it doesn't work, try the following methods.
Also, check out: Discord Twitch Sub Role Not Working
Method 2: Update the Node.js
Using an outdated version of node manager can lead you to this irritating issue. So, you better update the mod from time to time.
Here are the steps to update node.js quickly:
Go to the official nodejs website.
Click on the latest version available on your display.
Download and install the node.
After updating, relaunch the Canary. Check whether PowrCord starts to function again.
Check out the easiest way to Fix Clownfish Music Player Not Working in Discord
Method 3: Re-install Canary
If your installed Discord client is buggy and full of glitches, most probably, you will find it not working even when you installed it in the proper manner.
Re-install the discord client‒ Canary when you encounter such issues.
Here's the procedure to reinstall Discord Canary: 
Type in Control panel in the windows search box and hit enter.
Select Uninstall a program from the bottom corner.
Locate Discord Canary in the program list and click on it.
Select Uninstall from the dashboard.
Follow on-screen notifications to complete the process.
Go to Canary's official website and download the latest version.
Log in to Canary with valid credentials, and you'll be amazed to notice that it is working the way you want.
These are the most proven techniques to follow if you encounter Powercord stops working on Discord. Follow the subsequent passage if you have any other queries regarding the topic.
Related contents you should read: Fix Discord Airpods Not Working, Fix Discord Drag and Drop not Working
Frequently Asked Questions
Is PowerCord Safe for Discord?
Any custom client is against Discord terms of service. But you can use them until discord announces anything about them.
Can I Install PowerCord If I Already Have Better Discord?
No, you need to uninstall one of them before installing the other.
Is Discord Canary User Friendly?
Discord Canary is an alpha-tested product, and it's user-friendly but more customized than the standard discord client.
Final Remarks
The way I would describe this article is— the only solution material you will need when you encounter PowerCord stops working on Discord.
Why? You just need a few steps to resolve the matter. Install powercord in a proper way, then update your mod manager, and finally reinstall the Discord client.
You are all set when you complete these steps.
As always, if you are uncomfortable with any of the steps I described here, just let me know through the comment box. My team will be more than happy to assist you.
But, if you are satisfied with the solutions, make sure to share this article with your friends. That will inspire me a lot to write different solutions.