I know there are several thousand gamers out there who want to know whether discord is available on PS5  or not.
Let's break the suspense!
What if I tell you there are TWO UNIQUE WAYS to use discord on the PS5 console?
You heard it right! And in this post, I am going to show you how you can execute the methods.
But before that, let's know:
Why do gamers want Discord on their consoles?
Gamers want discord on their consoles because of uninterrupted in-game communication. Discord offers other modes of communicating features that include text, image, video, and audio. It also has a cross-play feature.
Stay with me, As I am about to show you how you can use the discord communicating app on the PlayStation 5 console with the pieces of equipment you already have!
Sounds good? Let's get to it.
Is Discord putting too much stress on your CPU? Here's how you can fix high cpu usage of discord.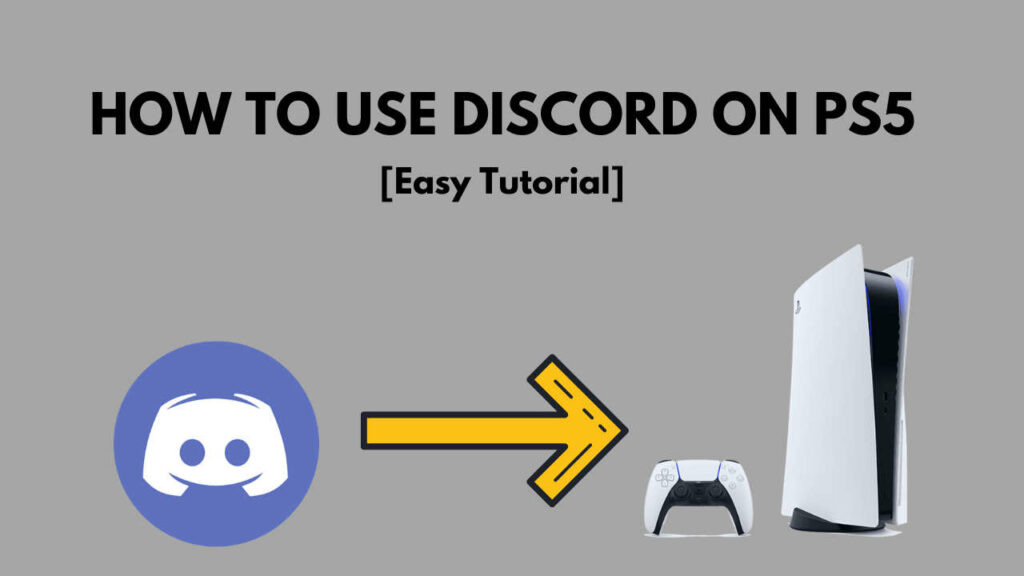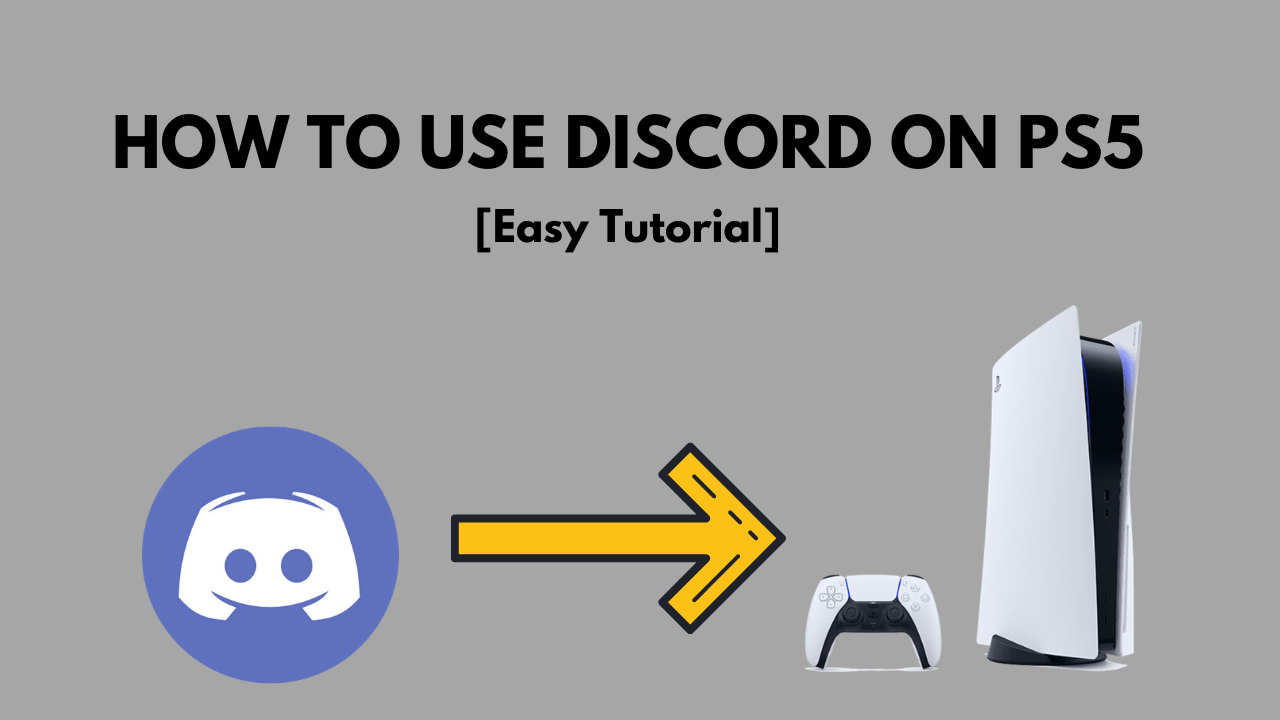 Yoy may also like Discord on PS4 | How to Install It Easily
Can you use discord on PS5?
The PS5 console does not currently support Discord. Users were able to use discord on PS4 through the console's web browser. As the PS5 does not have any built-in web browser, you cannot install discord in the PlayStation 5.
Did you know that Sony has put a lot of effort into community integration with its brand new PS5 console?
With the console's built-in streaming and gameplay recording capabilities, integration with the discord software would have been a bummer!
Sony doesn't need any integration because the PS5 console has its party chat service where players can communicate through audio or text.
So, your Discord won't open on startup? Quick fix discord not opening an issue on Windows, Mobile.
Don't worry! I am going to share with you two superb methods to integrate discord on your latest PS5 console.
Luckily, you don't need any web browser for this.
How to use discord on PS5
It is not easy to use discord on a PS5 console as there aren't any built-in web browsers. So,  you cannot go to google or any search engine.
I know this sounds weird because the previous generation console, PS4, had internet options.
Check out our post if you want to know if your friends blocked you on discord.
But don't worry.
Here are the steps to use discord in PS5:
1. Utilize the console's text message feature
As PS5 supports a built-in chatting system, you can utilize this feature. Go over to the friend list. Click on one of your friends and select View messages. Type www.discord.com and send that message to your friend.
Click on the link, and it will lead you to the official discord website. Open discord in your web browser instead of downloading. Make sure to sign in to your account and get your discord ready.
You can join voice channels and text each other like you used to do on PC, Android.
Here are some awesome voice changers for discord.
2. Use a headset that supports a USB connection
A headset with a decent USB connection and an optical cable are needed in this case. Use a pair of V-Moda Crossfades cans and an Astro TXD mix amp.
You might ask:
How To Use Discord with Consoles PS5 with one microphone?
Check out the easiest way to fix Discord not working without a VPN.
Here are the steps to use discord with one microphone:
Connect the optical cable between your Astro TXD mixamp and PS5.
Go to Settings > Sound and Screen > Audio Output Settings and change the Primary Output Port to Optical.
Plug the USB into your play station and the other end to your PC (with discord opened in the background).
Open Discord on your PC and change the input device in voice settings to your Astro TXD mix amp.
Use a 3.5mm audio jack and connect it to your PC speaker output to the mix amp.
Go to discord voice settings and change the output device to your default Realtek speakers.
Also, check out our separate post on Discord notification not working.
Easily Synchronize current PS5 game status on discord
With the basic integration of discord in the PlayStation console, you can only chat with friends. This won't show the current game status on your discord.
For synchronizing game status, you need to follow some steps. You can also link PSN with discord using this method. Check out some interesting discord commands for your server.
Here are the steps to synchronize PS5 game status on discord:
Sign in on your PS5 account and enable online status.
Open your PC or laptop and install the desktop version of discord.
Download the correct version of the PlayStationDiscord app. Sign in to your Sony PlayStation Network account.
Minimize the main discord app along with the PlayStationDiscord app to your system tray.
This will enable everyone else to see your current game status on your discord profile. Click on the profile to see the user playtime also.
How do you join a PlayStation party on PS5
Joining a party chat is comparatively easy in PS5 than on PS4. PlayStation party chats are essential for voice chat. So it is as essential as installing discord. Add more friends for extra fun. Check out our separate post on how to get rid of IP bans on Discord.
Here are the steps to join a Party chat on PS5:
Press on the PlayStation (PS) Console button.
Go to the control center and select Game Base.
Select View All Parties and create a party. If there is already an existing party, add join the party to unite.
Quickly check out our epic guide on how to fix Discord push to talk not working.
Final Thoughts
If you own a PS4, it's easy to install discord using the web browser. Although the new console doesn't have enough features, you can use these two little tricks to use discord
So,  Grab a headset that supports a USB connection and all your gaming gears and heads towards playing epic games.