The interface of Discord is naive, and so are the themes. That's why being bored with the default theme- users often prefer switching to their relished one. But, changing the Discord theme can be a challenging job compared to making changes in other apps.
As a Discord user for ages, I tried to do it in many ways and found BetterDiscord the most effective third-party application to customize the Discord themes.
So, keep reading. Do not skip any part, as I will get along with it step by step.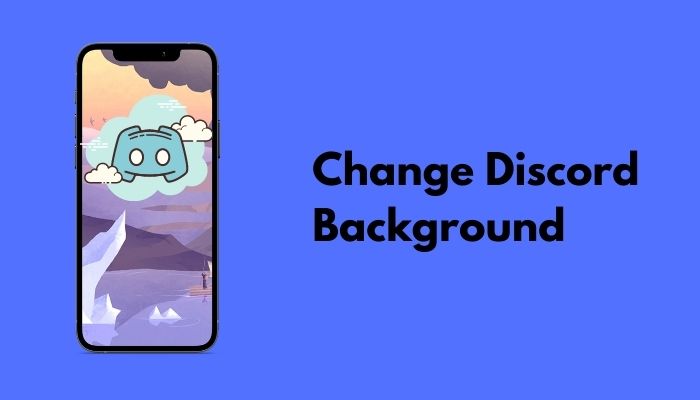 Check out our separate post on Discord screen share.
Switching Discord Mode
The application, Discord has no feature available that can allow you to change its theme for free. You cannot customize your background image or anything else on Discord. It has just an option that can let you change the color scheme of your Discord theme. There, you can switch between two modes: Dark and Light.
Check out the easiest way to fix Discord overlay not working.
Here are the steps to switch your Discord mode from dark to light or vice-versa.
Open the Discord application.
Click on the Settings icon to access the User Settings.
Find out Appearance from the panel on the left.
Tap to the Appearance
Select the theme from the two given options (Light, Dark). By default, you are supposed to get the Light theme selected. So, you should go for the Dark theme.
Select a Message Display option from the two given options (Cozy, Compact).
You successfully switched to the Dark mode on Discord.
Here's a complete guide on how to delete a Discord server safely.
How to Install BetterDiscord
Before I go to explain the step-by-step installation process, I want you to have a brief idea regarding BetterDiscord. From the name BetterDiscord, it is apparent that this application is there to favor us with a "better" experience. To get that, you have to have BetterDiscord installed on your computer.
Do you know anything about the Better Discord? Quickly check out their premium features.
What is BetterDiscord?
BetterDiscord is a third-party extension of the original Discord application. It is a tool that allows you to adjoin plugins and themes to your mainstream Discord app.
Plugins are usually used to add extra features, i.e., emotes, custom themes and CSS, display modes, etc., to enhance the feel and comfort of using Discord.
What features does it offer?
BetterDiscord is widely preferable to Discord users for its diverse functions and features. These features are not directly available to Discord. The cool features can be listed like:
Download and customize themes using CSS injections.
Install third-party add-ons and plugins and customize them.
Make a broader range of emotes available to choose and use from Twitch etc.
Check out our separate post on how to Fix Discord Screen Share No Audio Problems.
Here are the steps to install BetterDiscord on your system.
Browse the BetterDiscord website if you look for the latest version of the software.
Select the BetterDiscord version (Windows, macOS, Linus) for your system's operating system.
Click on the BetterDiscord installer and show the destination folder for the downloaded file.
Run the installer once you download it.
Click Next when you land on the License Agreement
Select the option to Install BetterDiscord and keep continuing with the installation process. As the final step, you will get a message for the successful completion of the installation.
Launch Discord as usual, and you will get a pop-up for BetterDiscord patch notes. This indicates that you have successfully installed the app, and it has been integrated with the main Discord.
Congratulations!!! You are done with it. Now, enjoy the added features by BetterDiscord. Just make sure you have the original Discord application downloaded and installed on your system.
Quickly check out how to fix discord attenuation not working.
How to Download Themes in BetterDiscord
A vast array of options, i.e., themes, is available and accessible in the BetterDiscord theme library. You can easily pick one and download it and then customize that on your own.
Also, check out our separate post on how to install and use Discord on PS5.
Here are the steps on how to download themes in BetterDiscord.
Go to the BetterDiscordLibrary website. There you will get a significant quantity of superb user-created themes.
Click on a particular theme if you want to download it. As soon as you click on it, the system will start downloading the theme file.
Start downloading the CSS file of the selected theme by clicking on the Download
You just successfully downloaded a custom theme from the BetterDiscord library.
Check out some interesting discord commands for your server.
How to Install BetterDiscord Themes
Now you have your selected and downloaded theme file on your system. You intend to install the BetterDiscord theme on your Discord. In a sense, it is your ultimate step to change your Discord background. So, follow the steps carefully as the process is slightly convoluted from the typical installations.
Open the Discord application.
Click on the gear icon to get into the User Settings.
Scroll down till the end as long as you find the BetterDiscord section.
Tap to the Themes tab under BetterDiscord on the left pane.
Click on a blue tab named Open Themes Folder. A folder will open where you have to paste the downloaded .css theme file.
Copy the downloaded or created theme from the destination folder and paste it to the Themes Folder.
Enable the newly pasted theme by toggling the switch button.
When you ideally enable the theme by following the steps mentioned above, you will notice that the theme has immediately been applied to your Discord window. If you cannot notice any change in the outlook of your Discord, try restarting the application. I am sure it will work out this time.
Follow our guide to send direct message on Discord without being friends.
FAQ
Question: Is it legal to use BetterDiscord?
Answer: No, it is not. As BetterDiscord is not an official tool of Discord, you are not supposed to use it. Moreover, it violates the terms of services (ToS) of Discord. So, from the perspective of legality, it is not legal.
Question: Will Discord ban me if I use BetterDiscord?
Answer: No. Though BetterDiscord is not authorized by Discord, rather it violates the ToS of Discord; Discord will not ban you just for using BetterDiscord. But, if you further violate the policies of Discord, they may take actions like suspending accounts, etc., against you.
Question: How do I repair BetterDiscord?
Answer: Follow these steps to repair your BetterDiscord.
Find out the Discord app from the folder location, and select "Repair." Then, a message "Repairs Completed" will show up at the end of the window. After that, you will need to reinstall the BetterDiscord. Last, select "Yes" and complete and finish the process.
Final words
Let's sum up. I discussed how you could download, install and integrate the BetterDiscord extension on Discord to change your background and themes. Believe me; it is one of the best client modification tools so far. It is arguably safe to use as well.
Make sure you are performing all jobs under the shadow of BetterDiscord's official website. Hopefully, you will face no problem while downloading and installing themes. Keep in mind, you should stay humble to the ToS of Discord, and by any means, you must not violate those.
Was the article helpful? If yes, let us know by commenting in the box below. If you have any queries, ask me in the comment section. I will get back to you shortly.