You might even be curious to know who watches your Video content on Facebook. How can you figure out who'd seen your Facebook video? Or how can you find out who visited your Facebook profile?
I am also a content creator and share them on my Facebook. I regularly monitored them as well. So it's a regular job in my daily routine, and it is super easy than you think.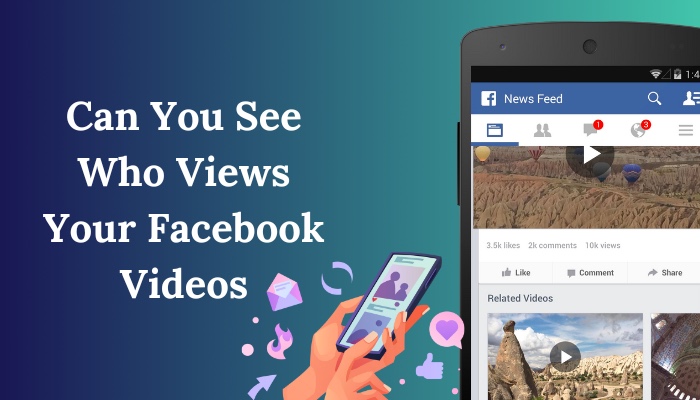 I will guide you in the proper direction about how you can see who views the videos you post on Facebook. Thus you can find the settings and can use them smoothly.
Keep Reading, As I'm about to reveal the exact truth to your question.
How Can You See Who Views Your Public Videos on Facebook?
Facebook has such a commitment that supports everyone else's right to privacy.
According to Facebook, there aren't any specific techniques, tips, or shortcuts for finding out who has viewed your account.
Facebook monitors every activity of the individual, including whose profile the user is following, despite the fact that Facebook saves all details on its users' activity but is afraid of sharing the facts with its account holders.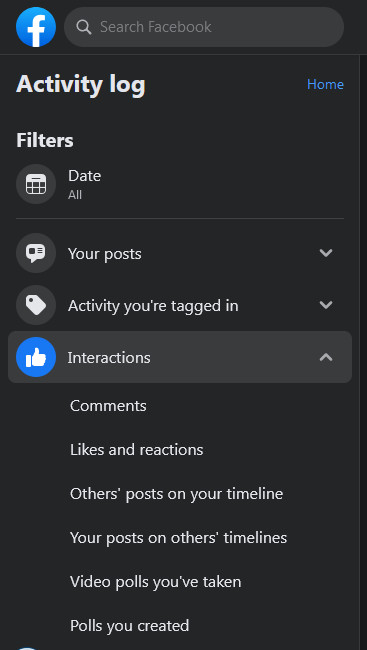 However, Facebook is unwilling to share its data through any source of the mean, as stated in its policy.
Facebook maintains these details and nobody can access them. Facebook doesn't have any feature for it's users like this.
Only a few third-party applications make this promise, but because they are unapproved, your data might be obtained and even used improperly. So be cautious of software that makes such claims.
Facebook invites individuals to report third-party applications that make this claim so that it can take proper legal action against them. When you use third-party applications to see who has viewed your Facebook page, your data might be gathered and paid for by advertising companies.
Don't provide those outside applications with your password. Your whole data set may be taken. Facebook could have included this capability in their built-in application if they had wanted to, but they chose not to.
Facebook will only share the number of individuals who watched the video you uploaded on your feed; it won't reveal any other information. Facebook's privacy rules state that you won't be made aware of other users' actions.
You will be able to recognize that someone has watched your video if they choose to give it any reaction such as Love, HAHA, Angry, Like etc, or even post comments.

On FB, you can only add people as friends if you approve their friend request or they approve yours. Then, and only then, can you see their whole profile or their videos or images.
Friends are for exchanging ideas, opinions, pictures, tales, and videos. There are a couple of ways, if you'd want, to ensure that your targeted friends see your clip:
Send people the clip over Chat.
In the clip, mention people.
Your Fb stories should include the clip.
Finding out who saw your FB clips is easy with the help of Facebook stories and live video broadcasting. You receive information on both the total number of viewers and the specific viewers of your content.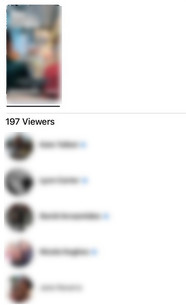 Therefore, if your clip is brief enough, simply post it right to the Facebook stories part.
However, if the clip is lengthy, simply repost it in your story.
Soon after the live stream has ended, a recorded version of the show will be accessible. Sadly, you still cannot see who is watching it.
Based on user input, Facebook changes often. After the live stream has ended, perhaps Meta will soon allow users to know who watched their films.
How to Monitor How Many People Viewed My Videos on Facebook?
The viewer count is shown just below the video clip if you published it on the internet. However, to check the statistics of views for your video clips, you must use the Phone app for Android and iPhone.
There are extra stats that you may see from a desktop computer if you post a video on a Page. Since Facebook pages are generally open to the public, this kind of information is available on them.

Anyone may watch the Facebook video page, which includes the number of likes, comments, views, and shares. On people's Facebook sites, you can even see Facebook video views.
A person who is not on your friend list may only see the individual data that you have supplied, such as your birthday, city of birth, family status, political affiliation, and many other things.
Only when individuals choose to publish their information and make them open may anyone access this data. Again, customers have the option of choosing with whoever they wish to disclose their information.
Additionally, you may learn additional information about the effectiveness of your Facebook page insights if you are the owner of the Facebook page.
A Facebook page owner will find it simpler to see what is going on in their post and how to modify their material for their viewer.
Here are the steps described to Check Video Stats on your Facebook Pages
Run Your Facebook application.
Select Pages from the left menu.
Select your page.
Find an option named insight. It is on the left menu.
Choose your time frame.
See the video section about your statistics.
The performance of your Page is detailed in insights, which also includes demographic information about your audience and information on how people are reacting to your postings.
Remember that Page Insights only provides data for the previous two years and that demographic information like age, gender, and geography becomes available after there is data for 100 or more users.
Using insights, you can
Recognize how visitors are interacting with your page.
View performance statistics for your Page.
Find out which of your posts are receiving the most comments and when your audience is on Facebook.
Community pages are free from insights.
You may also look at the insights for certain videos. Follow these steps to perform that,
Select your page and then enter into it.
Choose Publishing tools.
Select Video Library.
Choose the video you're interested in.
Here you can determine how many people saw, remarked on, and reposted your video. You may look into numerous statistics on the effectiveness of the video, including its audience and engagement.
Additionally, you can view the number of times your video was seen for at least three seconds and how many times it was watched in its entirety.
FAQ
Question: Can You See Who Views Your Facebook?
Answer: Absolutely not. Facebook has a great concern for it's customers' privacy policy and issues. Additionally, you may risk the chance of losing your info if you decide to check by using any kind of third-party app.
Question: Can I See Who Viewed My Videos On Facebook?
Answer: Yes, it is possible, but there are some boundaries. Just videos belong to the live, and myday categories allow you to track viewership.
Question: Can You See Who Views Your Facebook Profile?
Answer: No. Facebook is quite concerned about its users' privacy practices and concerns. If you choose to check via a third-party app, you also run the risk of losing your information.
Question: Can You See Who Views Your Facebook Video Story?
Answer: Yes, you can. Facebook story feature has a separate tab where views displayed users are enlisted.
Question: Can You See Who Views Your Facebook Page?
Answer: No, you can't. Rather than that, you have a scope to know how many views there are.
Question: How Do I See How Many People Viewed My Facebook Video?
Answer: In the bottom right section of the clip, you can see how many users have already watched it.
Conclusion
In terms of access and security, Facebook is generally more accessible than Twitter, more restricted than Instagram, and gives a number of alternatives to Twitter, particularly on the Fb account or video viewing portion.
During the broadcasting, you are the only person who can observe who is viewing your Facebook Live broadcasts. When the live feed is over, you can count how many viewers there were but not their identities.
If you run a Facebook Page, then you may visit Insights to see the statistics for the videos you've posted there.
Review the above information and understand if you can see who saw your facebook clip.
Don't forget to tell me about your today's Facebook video view.