I think you'll agree with me when I say:
The Ryzen 5950x is one of the best flagship processors from AMD in recent years.
In a hurry? Check my #1 recommended RAM.
Now, if you want to get the best out of it, you need to add the fastest RAM to your rig. Otherwise, it is pointless to buy such a high-end CPU.
No issues, buddy!
I am here to help you as I curated a comprehensive list of RAMs that will help you to get the best of the best performance from this CPU.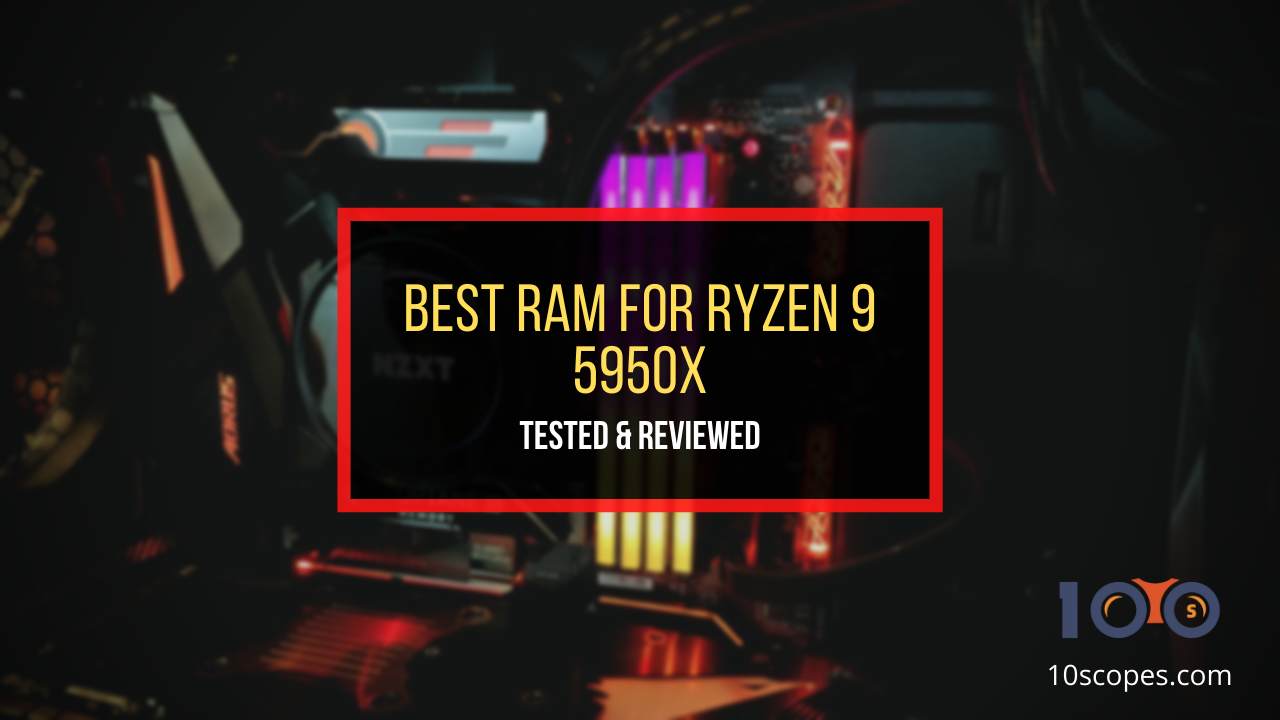 Or keep calm and read at my take on some beastly performing memory modules.
Also, don't forget to check out our experts recommended Ryzen 5900x RAM.
Best RAM for Ryzen 9 5950x – Our Recommendations
RAM decides your CPU performance. The faster your RAM will be, the better output you will receive. Because the RAM is such a component that makes your processor reach out to the other PC parts, that is why, for high-end CPUs, faster RAMs are crucial.
Now, it's no-nonsense that the Ryzen 5950x demands a superfast memory module. As a gamer myself, I know you would want to squeeze the most out of this CPU. I'll not make you wait anymore.
Also, check out the suitable RAM for Ryzen 7 5800x.
Here is the list of seven best Ryzen 5950x RAM:
1. Corsair Vengeance RGB Pro
To start, I got one of the superfast memory modules from my favorite brand Corsair. Their Vengeance RGB series is what you can rely on for top-end performance.
The Corsair Vengeance RGB Pro comes with the following specs:
Multi-zone RGB lighting
Capacity: 16 GB
CAS latency of 19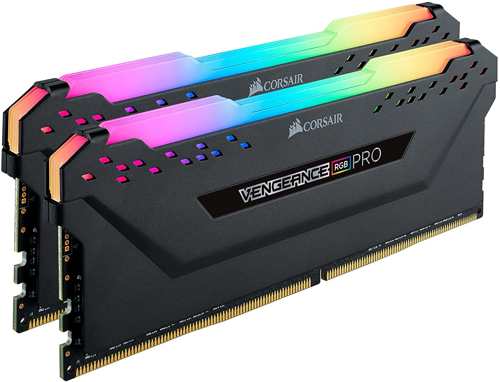 Check Today's Price of Corsair Vengeance RGB Pro ➜➜
This RAM is a kind of its own. Through it, Corsair made sure that there is a superb balance between performance and value. I can assure you that every penny you will spend on this kit will be worth it.
This 16 GB RAM comes with an all-in-all matte finishing, which looks great. Also, the aluminum-made heatspreaders plays a big part in its performance.
Now, since you are looking for a RAM kit for your Ryzen 5950x, this very option would be a great addition to your rig as Samsung B0DIE chips are present in this RAM, which assures the maximized output for AMD rigs.
Sounds great… Isn't it?
Compare this RAM with the best RAM's for Ryzen 5600x series.
Coming to the RGB lighting, the DIMM slots power this memory module. You'll experience a uniform RGB backlighting, thanks to 10 LEDs present in each of the modules.
For synchronization and customization of lighting, the Corsair ICUE software is there for your rescue. You will get the freedom to choose various colors and whatever transitions you may like.
Now let's move on to the part that matters the most. Yes, I'm talking about the performance.
Like I said earlier, this RAM is super fast. It is rated with a speed of 4266 MHz. At the time of testing, I found a lot of overclocking headroom. Tweaking was easy, as well as reaching the max speeds.
Also, you'll love the fact that:
Installation is simple. You'll need no additional cables for the process. Though, few issues do exist. Like this memory, it isn't that suitable for rigs with small form factors. Clearance related problems might arise.
Otherwise, it's a pretty great kit that comes with a reasonable price tag. I would say this DDR4 kit can be an excellent addition to your Ryzen 5950x rig.
Pros
»

Great RGB lighting

»

Reasonable pricing

»

Superb speed
2. Teamgroup T-Force Xtreem
This DDR4 RAM from Teamgroup can be a good option for your Ryzen build.
This model attributes some exciting specs:
Capacity: 16 GB
Memory Speed: 4500 MHz
Aluminum heatspreader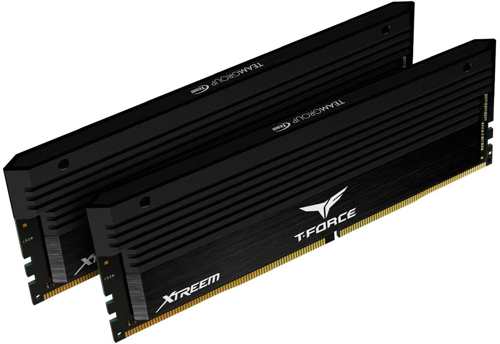 Check Today's Price of Teamgroup T-Force Xtreem ➜➜
The all-black texture all over the body gives a luring effect to this memory kit. Also, the aluminum-made heatspreader is highly efficient.
Chips of the highest quality are used in the build. It assures you about the reliability of the performance.
When I tested this kit in my rig, there was an ease in the gameplay. No lag was there in case of loading anything. And the reason behind this was those top-quality IC chips.
The overclocking performance was decent enough. I was able to go beyond the rated 4500 MHz, and the rig was stable enough. No issues with that.
Besides, you'll love the fact that this memory kit is energy efficient. Though it's a high-speed memory, it still doesn't consume much power.
Another thing you need to know:
Teamgroup is offering you a lifetime warranty with this RAM kit. It just can't get better than this. Also, the cheap price tag makes it a super buy.
Also, receive some latest updates concerning the best CPU Cooler for Ryzen 7 5800x.
Pros
»

Lifetime warranty

»

High-quality IC chips

»

Energy Efficient
3. Thermaltake Toughram RGB
Here I bring you another DDR4 RAM with a memory speed exceeding 4000+ MHz.
The Thermaltake Toughram RGB comes with the following features:
Capacity: 16 GB
Memory Speed: 4600 MHz
3-way RGB Sync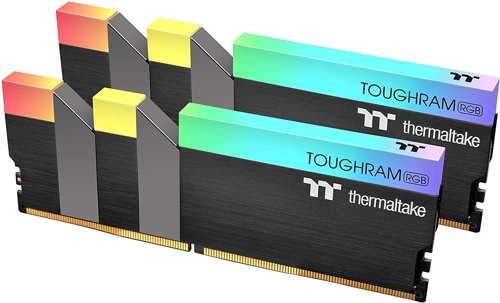 Check Today's Price of Thermaltake Toughram RGB ➜➜
For your Ryzen 9 5950x, this is one of the fastest RAM kits in which you can get your hands on. It offers superb stability to your system, thanks to the 10-layer PCB construction. This RAM is what you will exactly want as your RAM kit.
The heatsink I noticed in this RAM kit is top-tier. Does an excellent job in heat management. Besides, this 16 GB memory comes in two modules and operates through a dual channel. It is an excellent prospect for a RAM having a rated speed over 4000 MHz.
Now, coming towards RGB, it's pretty decent. You can control the lighting easily through the Toughram software. I found setting different lighting profiles a pretty easy task.
As for the performance, if you have the right motherboard, it is possible to handle this RAM's super speed.
The only downside to this RAM is its price, which I find high comparatively. But if the price isn't any concern, it is well off to be a handy memory for Ryzen 5950x.
Also, Check out our experts recommended best CPU coolers for Ryzen 9 5900x.
Pros
»

Good heatsink

»

Fast

»

Highly durable
Cons
»

High price

»

Few clearance issues
4. Patriot Viper Steel Series
This memory module from Patriot is hands down the best budget option from the list I got for you.
This model sports some fine features:
Capacity: 16 GB
Memory Speed: 4400 MHz
Aluminum heat shield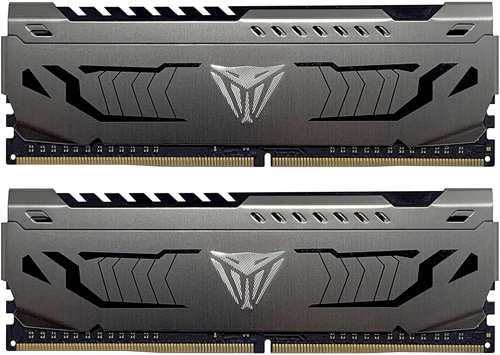 Check Today's Price of Patriot Viper Steel Series ➜➜
This is one RAM that you can use to get the most out of your Ryzen 5950x build. What I liked about this kit is that it offers tight timings that too in a reasonable budget.
As for design, it might seem a bit boring and dull. Nothing extravagant is implemented here. Heatspreader is low-profile. There's no element of flashiness in it. But when you consider the performance, it gets interesting.
The memory speed is rated above 4000 MHz is the sweet spot for a flagship processor like Ryzen 5950x.
In my rig, there was no ripple in the performance. While testing, the whole thing went smoothly.
Therefore, if you prefer both value and performance and do not care much about aesthetics, it's a decent option to have.
Check out our experts recommended best motherboards for Ryzen 9 5900x.
Pros
»

Budget-friendly

»

Stable performance
5. Corsair Dominator Platinum RGB
If you seek more memory, I got the right option for you. This version of Corsair Dominator Platinum RGB can be one hell of a choice for your Ryzen 5950x.
This model comes with the following specifications:
Capacity: 128 GB
Memory Speed: 3800 MHz
CAS latency of 19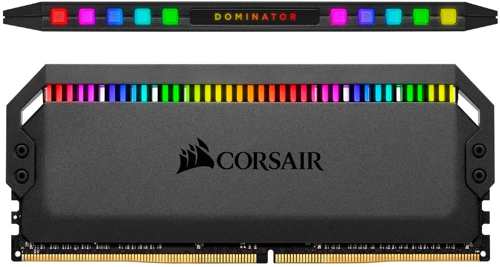 Check Today's Price of Corsair Dominator Platinum RGB ➜➜
Ryzen 5950x is a beast if I compare it to other variants from the Ryzen 5000 series. Now, if you want to tame this beast, a high-end RAM is a must.
With the Corsair Dominator Platinum RGB, you can do it so. Though, you might think that this RAM kit is costly. Questions might arise whether this RAM would be worth buying.
But to tell you the truth, this kit is worth the price you will be paying. Over build-up of the modules is of excellent quality. Heat-spreaders does a nice job in keeping these modules cool.
Also, each of the eight modules consists of 12 addressable LEDs. You can customize them the way you want using the Corsair ICUE software.
The performance level met my expectations. I was able to tweak under heavy loads seamlessly.
Not many RAMs you would find with such stability.
Therefore, Yes, this memory module may seem to be pricey. But with the output it offers, the price you will be paying is worth it.
Spare a few moments and explore the budget best graphics card for Ryzen 7 3700x.
Pros
»

Top-end performance

»

Excellent RGB

»

Stable
6. G.Skill Trident Z Neo
While talking about RAM kits, not mentioning G.Skill is a sort of blasphemy. G.Skill produces by far the best RAM kits for high-end rigs. And their Trident Z Neo could be one hell of an option for your Ryzen 5950x.
This model attributes the following features:
Capacity: 32 GB
Memory Speed: 3600 MHz
CAS latency of 18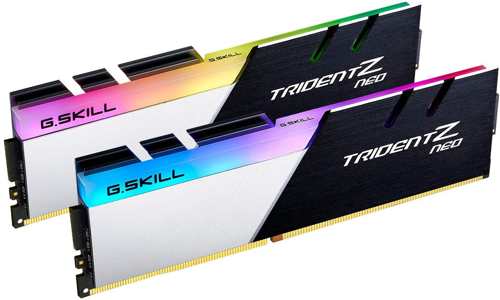 Check Today's Price of G.Skill Trident Z Neo ➜➜
Price, performance, and looks; The G.Skill Trident Z Neo offers you a combination of everything. It almost looks like the Trident Z series.
The RAM comes in two 16 GB modules. Each of them runs at a rated speed of 3600 MHz.
The best part about these modules is their edges, which look absolutely kickass. Also, the stripes in the tri-fin design look cool. Now, the RGB lighting of this RAM is an eye-candy. It will add much flair to the aesthetics of your rig.
About the performance, I would say it's terrific. While testing, I found a considerable overclocking headroom.
Overall, it is a top choice to have for a high-end rig.
Have a couple of minutes to spare? Check out our related post on the best motherboard for Ryzen 7 3700x.
Pros
»

Decent headroom while tweaking

»

RGB is excellent
7. Crucial Ballistix RGB
The Ballistix RGB kit from Crucial is my last recommendation from this list. This model comes up with some decent specs:
Capacity: 16 GB
Memory Speed: 3600 MHz
8 RGB zones

Check Today's Price of Crucial Ballistix RGB ➜➜
This RAM kit has a beautiful implementation on the heatspreaders. I found it very good looking.
Also, the functionality is excellent as the heat is dissipated from the modules themselves.
Now, as for me, RGB is the best part of this RAM. 16 LEDs are divided into eight zones. You can customize the lighting using the software provided quite flexibly.
However, there might be questions involving memory speeds. 3600 MHz might seem mediocre for a CPU like Ryzen 5950x. But, since the modules bear the CL16 timings, the output you will get is somewhat decent.
To conclude, this RAM kit also comes at a reasonable price, making it a good budget option.
Check out the reasonable RAM's for Ryzen 7 3700x.
Pros
»

Good for budget builds

»

Nice RGB
Ryzen 9 5950x Overclocking Guide
If you aren't overclocking your Ryzen 5950x, then what the hell are you even doing. This processor is a monster, and to exploit it to its core; you need to tweak it hard.
But the question is:
How to do it?
Worry not, mate!
I got a complete guide to tweak your Ryzen 5950x gaming rig.
Here are the tips you should follow to overclock your Ryzen 9 5950x build:
Be Cautious and informed
When you overclock your CPU, there is no guarantee that it will deliver your desired performance. Every chip is different. If your friend achieved a significant overclock doesn't mean that you will.
That is why before overclocking, you should research a bit about your motherboard and other components. Also, get to know about the overclocking results that other people are getting.
You don't need to get the same result, but you will somewhat get a general idea about the possible outcome.
Clean before Overclock
Now it's an important part. Your PC case, fans, and heatsinks should free from obstructions. Even if you have the watercooler installed, the desired results won't be there if the components are clogged with dust.
The bottom line is:Your PC won't be able to take extra loads.
Therefore, proper cleanup is necessary if you desire decent overclock results.
Use Different Methods
Overclocking isn't something that can be done individually. There are different viable methods you can try out. Among them, the ones I recommend are:
Precision Boost Overdrive
Auto OC
Adjusting manually through Ryzen Master
Tweaking through BIOS
FAQ
Question: What are the ways to overclock Ryzen 5950x?
Answer: For overclocking Ryzne 5950x, you can try out the following methods:1. Precision Boost overdrive2. Auto OC3. Manual adjustment through Ryzen Master4. Tweaking through BIOS
Question: What is the best budget RAM for Ryzen 9 5950x?
Answer: The 16 GB version of Patriot Viper Steel Series is the best you can get within a budget for Ryzen 5950x.
Final Thoughts
So, these are the five top Ryzen 5950x RAMs that you can get. I tried to cover almost every type of option.
Among them, my personal recommendation would be the Corsair Vengeance RGB Pro. Besides, the other ones are good too.
Even after all this, if you still feel something is missing, then do let me know.