Don't know which RAM will squeeze the most out of 5600X?
No worries, fellow gamer! I got your back. After researching for hours, I shortlisted the following RAMs.
In a hurry? Just get my #1 favorite RAM. Or, keep reading till the end to find your perfect match.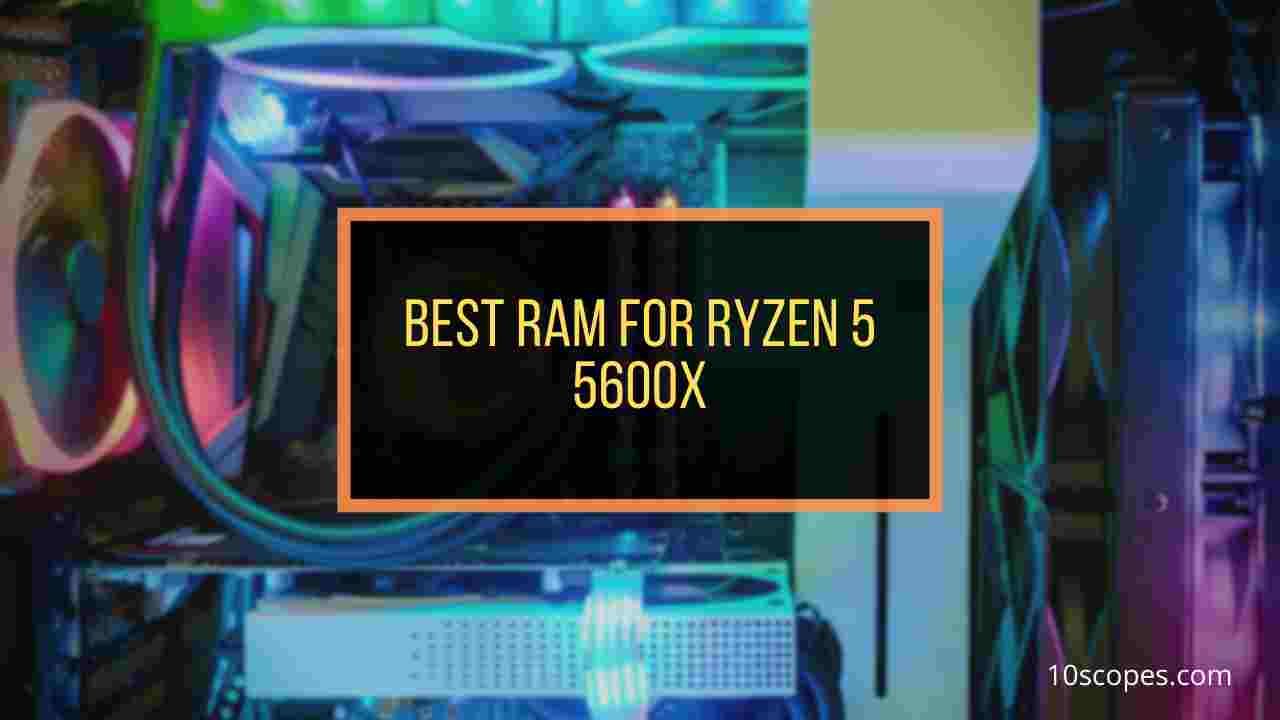 Spare a few moments and explore the budget best graphics card for Ryzen 7 3700x.
Best Ryzen 5600x RAM Reviewed
The selection of the best RAM kit can get confusing. And for a high-end processor like Ryzen 5600x, the task becomes more challenging. I shortlisted a few RAMs. But not all of them would be befitting to your build. You'll find the right one after you go through this article.
Have a couple of minutes to spare? Check out our related post on the best motherboard for Ryzen 7 3700x and best Ryzen 5 5600x motherboards.
Here are the best RAM for Ryzen 5 5600x:
1. G.Skill Trident Z Neo
If you are an enthusiast, then I bet you'll love this memory kit from G.Skill. The Trident Z neo series consists of some of the best RAM kits from G.Skill. This version comes up with some of the coolest specs:
CAS Latency of 18
RAM size of 16 GB
Dual-tone design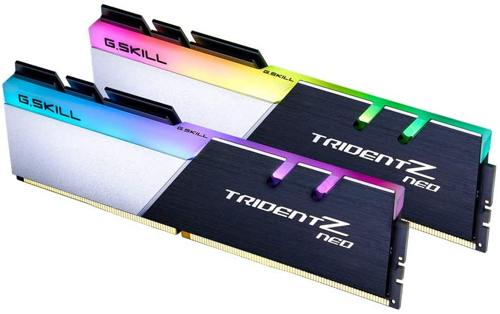 Check Today's Price of G.Skill Trident Z Neo ➜➜
The Trident Z Neo series is the spinoff version of the Trident Z series. When I got my hands on it for the first time, I felt like I was holding the Z series. There is so much similarity in the aesthetics of both versions.
As for the design, I found a two-tone color scheme in the body. On the heat spreaders, you'll notice a much-revamped theme. The edges in the modules look cool. You'll see the modules having a tri-fin design that bears stripes. These are the stripes that we often see on supercars.
The RAM modules also sport 8-zone RGB lighting. You can customize them using the Trident Z software. What's fascinating about the RGB is that it is an eye-candy. Once your rig comes into life, the modules that light up are much soothing to the eyes.
As for performance, all I can say is that this RAM is perfect for your latest AMD build. For overclocking, you will get enough headroom at stock XMP timings. Hitting 4000 MHz won't be an issue. I played Battlefield V and Shadow of Tomb Raider at a decent FPS. To be honest with you, there was no lag in the gameplay.
As a RAM for Ryzen 5600x, I can say that it is a great option to have. I highly recommend that this memory kit should be your top priority.
Thinking of building a gaming PC with all 3rd gen AMD components? Check out our experts recommended best RAM for Ryzen 7 3700x.
Pros
»

Superb Overclocking

»

Tight timings

»

Great RGB
2. Thermaltake Toughram RGB
RGB lighting plays a big part in enhancing the aesthetics of a gaming rig. If you are looking for such an option, then Thermaltake Toughram RGB can be a great choice. This RGB memory module comes with some excellent specs:
RAM size of 16 GB
10- layered PCB
RGB Synchronization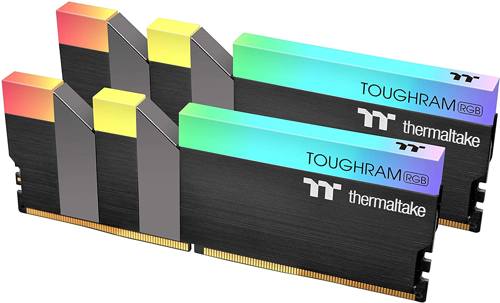 Check Today's Price of Thermaltake Toughram RGB ➜➜
Out of all the RAMs I tested, I found this one to have the best RGB synchronization. The best part is this memory module support all types of sync suites for all motherboards. You will have the best possible implementation of RGB in a RAM kit through this model.
There are ten addressable LEDs in five zones of lighting. 16.8 million colors are available for you to choose from for customizing the spectrum. With so much effort put into the lighting, don't think that your system's stability is compromised.
Heat-spreaders used in the kit are top quality aluminum-made. The 10-layer PCB construction eventually helps to stabilize your system. While testing this RAM kit, I found it to have decent overclocking potential. Also, I liked the fact that the price for these memory modules isn't high at all.
Though, for extreme overclocking, I won't recommend you buy this. Still, if you feel that you need a good looking RAM with decent performance within an affordable tag, check it out.
Also, check out the suitable best RAM for Ryzen 7 5800x and experts recommended RAM for Ryzen 9 5950x.
Pros
»

Affordable

»

Smooth RGB lighting
Cons
»

Not for extreme overclockers
3. Patriot Viper III Black Mamba
A cheap option with a unique outlook, this is what the Patriot viper III black mamba stands for. This RAM kit has the following specs:
The capacity of 16 GB
Timing: 10-11-10-36
Voltage: 1.5 V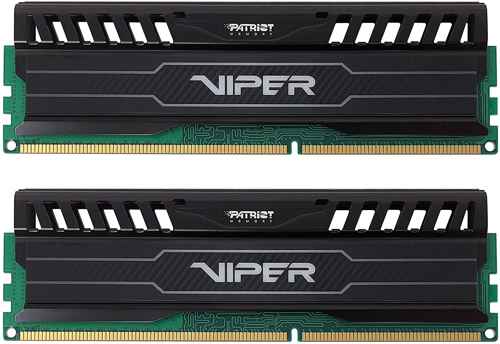 Check Today's Price of Patriot Viper III Black Mamba ➜➜
When you get your hands on this RAM kit, you'll get to know what I am talking about. The unique design is the main element of this RAM. The name "Black Mamba" somewhat describes the theme used in the system. It ensures superior heat dissipation. The top-notch design and materials used in the heat shield is the reason behind it.
Also, check out our expert's recommended best Corsair RAM.
While testing, I found the performance of this RAM kit to be rock solid. Your gameplay will be smooth with almost no stutter. There will be no slowing down. I can vouch for that.
With the lifetime warranty, you may find this as a durable option for your Ryzen 5600x. Though this RAM kit gave decent output, I won't recommend it to high overclockers. There is limited headroom for overclocking. As a memory module, it is better for decent gameplay and longevity.
Check out our experts recommended best RAM for Ryzen 9 5900x.
Pros
»

Great Design

»

Lifetime Warranty
Cons
»

Limited headroom for overclocking
4. Corsair Vengeance LPX
A low-profile memory kit is a must for a small compact gaming rig. In such a situation, the Corsair Vengeance LPX can be the best option. This memory kit features some decent specs:
The capacity of 16 GB
CAS Latency of 18
Memory Speed of 3600 MHz

Check Today's Price of Corsair Vengeance LPX ➜➜
This memory module comes with two sticks, each of them being 8GB. In each of the models, I found the PCB to be custom layered. This kit has a low-profile, or you can call this small form factor. As a gamer, if you are building a low-profile rig, then it is undoubtedly a perfect option.
Have some time to spare? Check out our latest post to Enable Aura Sync Control for Corsair RGB Memory
Also, the modules come with aluminum heat-spreaders. These heat-spreaders eventually help to pull heat away easily. You can push your system harder and have a smooth overclocking. I liked the fact that this RAM is priced at a cheaper rate. Though, the absence of RGB LEDs did disappoint me a bit.
This Ryzen 5600x RAM works well to render games. Given the low-profile design and affordable price, it's an excellent option to consider.
Also, Check out our experts recommended best CPU coolers for Ryzen 9 5900x.
Pros
»

Reasonable Price

»

Suitable for small PC cases

»

Superb heat dissipation
5. Crucial Ballistix
Again, another memory kit with a low profile design. The Crucial Ballistix has everything to offer. This model has some superb features that are listed below:
RAM size of 16 GB
Memory Speed of 3200 MHz
Aluminum heat spreaders

Check Today's Price of Crucial Ballistix ➜➜
You will love to have this kit for your small compact setup. The low-profile design allows you to include this RAM in your slim build. As a gamer myself, I can assure you that it is one of the best options that you would find at an affordable rate.
The whole body has a smooth touch. At first glance, I found it very good looking. The performance is way smoother in comparison to looks. It might not be the fastest kits out there. Yet the stability that this RAM will provide to your system is commendable.
Now, if you fancy RGB lights, then you better look for other options. Not having RGB LEDs is the only major setback that this memory module has, in my opinion. It's a pretty good option to add to your latest Ryzen build.
Also, receive some latest updates concerning the best CPU Cooler for Ryzen 7 5800x.
Pros
»

Low-profile design

»

Affordable

»

Good for extreme overclocking
6. HyperX Fury RGB
HyperX does produce some decent RAM modules. Their Fury RGB can be a perfect option for your Ryzen build. This model comes with some superb attributes:
Infrared sync tech
RAM size of 16 GB
Memory speed of 2666 MHz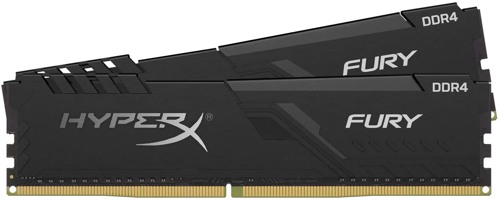 Check Today's Price of HyperX Fury RGB ➜➜
The aggressive RGB lighting is adopted in this RAM kit. Each module possesses an RGB diffuser. Its prime function is to ensure proper diffusion of RGB lights. I found its design and structure quite enchanting. Also, you won't require any sorts of additional overclocking. You can maximum speed can be reached quite easily with no crankle in the system.
If I have to sum up, I would say the flair that this RGB RAM provides is exceptional. A must buy product for RGB enthusiasts.
Also, Check out our experts recommended best CPU coolers for Ryzen 5950x.
Pros
»

Top-Notch lighting

»

Good price per performance
7. Teamgroup Elite Plus
This one RAM from Teamgroup is somewhat different. And its design lives by its name. This model has the following specs:
Memory Speed of 2400 MHz
CAS latency of 16
RAM size of 16 GB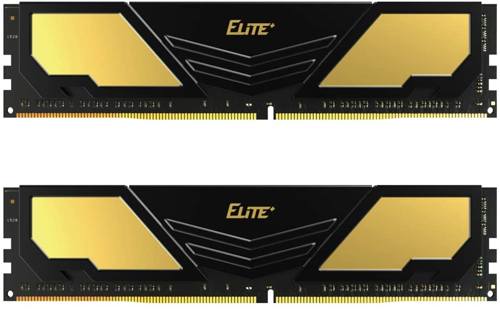 Check Today's Price of Teamgroup Elite Plus ➜➜
In comparison to other RAM kits, this model is no slouch. What will catch your attention is its uniquely designed heat-spreaders. I found them to be the attractive element of this RAM. These gold plated heat spreaders are well polished. It will catch your eyes in no moment.
The 8-layer PCB construction provides massive stability to the overall performance of these memory modules. I found them relatively easy to install, thanks to the curved edges. Pretty sure you will find the same. To sum, it is a nice affordable good looking RAM which can be an excellent choice for your Ryzen 5 5600x CPU.
Spare a few moments and explore the budget best cpu cooler for Ryzen 5 5600x.
Pros
»

Reasonable Price

»

Unique heat-spreaders

»

Easy to install
Cons
»

Weak overclocking potential
Ryzen 5 5600x RAM Buyer's Guide
As I already discussed the best memory for Ryzen 5 5600x, it is time that I tell you about the dos and don'ts for buying the best option. To be honest, you don't need to keep in mind a lot of things. Just a few tips and tricks, and you'll eventually find your desired option.
Here are the factors you need to know for buying the best RAM for your Ryzen build:
Know your motherboard
Before taking the decision, you need to have a clear idea about the RAM your motherboard supports. Is it compatible with DDR3 or DDR4?
Find an answer to this question; your task will get easier. Look at the number of slots available. It will vary in terms of form factor.
Also, check out our expert's recommended best Corsair RAM.
The Clock Speed matters
You are building your rig with a high-end CPU like Ryzen 5600x. So, it would be best if you went with RAMs with higher clock speeds. Higher clock speed means a higher rate at which the RAM can process data. This does affect the overall performance of a system.
Check out our experts tested and reviewed the best 3200 MHz DDR4 RAMs, best 2666 MHz RAM, best 3600 MHz RAMs, best 3000 MHz DDR4 RAMs for a better gaming experience.
Capacity of RAM
In my opinion, this is the essential factor for selecting a RAM. Anyone who asks me about what they should consider first, I always tell them to evaluate capacity.
Because the RAM's capacity determines how powerful the RAM is, you shouldn't just skimp this while looking at other factors. Ryzen 5600x is one of the latest releases from AMD. Therefore, I recommend you to buy at least RAM with a size of 16 GB. Anything less than this will be a compromise with your system's performance.
FAQ
Question: Does RAM speed matter for Ryzen 5600x?
Answer: Ryzen platforms are more sensitive to RAM speeds, unlike intel. So, for more incredible performance, RAM speed will play a part in your Ryzen 5600x build.
Question: How to choose the best RAM for Ryzen 5600x?
Answer: To buy the best RAM for Ryzen 5600x, do consider the following factors:1. Your budget2. Capacity of RAM3. Clock Speed4. RAM form factor
Final Thoughts
As I am done with this post, these are the seven finest RAM kits for your Ryzen 5600c PC. Among them, I liked the G.Skill Trident Z Neo Series for its high-end features. For RGB, I would recommend the one from the Thermaltake.
To conclude, I hope I cleared all your confusion. There is a buying guide you can follow to get your desired RAM.
Still, any issues, do let me know.