Curious to know about the best RPG's for the brand new PS5 console?
Well, there is a vast library of role-playing games available in this new console. And so, choosing only 10 among them is the hardest decision to take.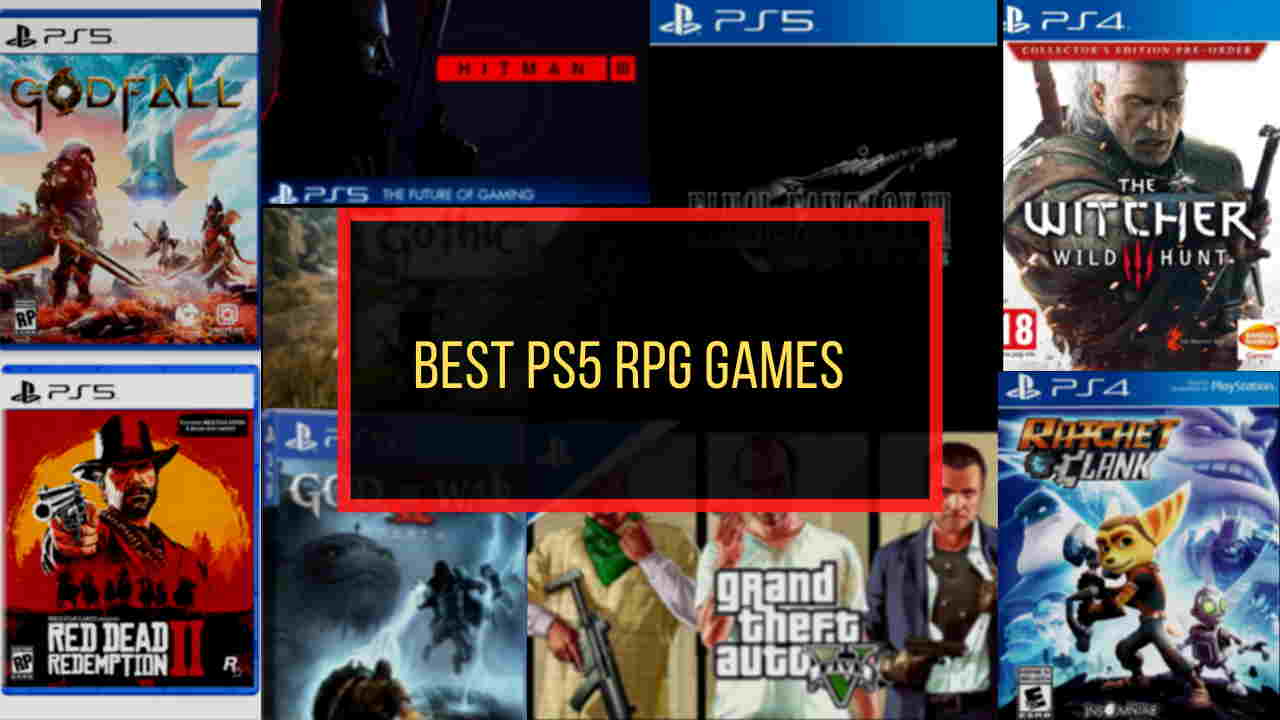 But don't worry. At the end of this post, you will feel like buying the console immediately.
So, let's not waste time and move towards the 10 best PS5 RPG games to pass time.
Didn't get your PS5 yet? [Check ps5 availability] and also don't forget to [get the latest controllers], and PS5 console skins.
10 Best PlayStation5 Role-Playing Games
RPG's are the best to get yourself hyped up. Whether you are alone at home, or more into fantasy, role-playing games will always take away your boredom.
Games on this list contains full of RPG elements. Some games will let you switch and customize characters while others will let you roam full map.
With these games you can enhance your gaming experience.
Check out our expert's recommended best wireless keyboards for PS5.
So, here are the list of 10 best RPG games for PS5:
1. GODFALL
Godfall being a loot shooter RPG PS5 exclusive game shows an impressive fancy setting with a soul like combat system.
Armor sets known as Valorplates will play a significant role in this game. The Valorplates will be scattered throughout the Aperion, a world on the edge of ruin, that can be collected and equipped. These Armors will have increased powers when attached with mods that will boost the player with fatal abilities or cast offensive spells to defeat worthy enemies.
There are melee weapons and powerful abilities that you can combine with your character to complete your journey through Aperion collecting the god-like armors you will unlock through your intensive royal battle gameplay.
You'll be able to upgrade and play with your character throughout the game, creating a unique hero of your wish.
Basically, the goal of GODFALL is to reforge a fancy RPG style look progression and TPP melee combat into a whole new genre.
Not but the least, GODFALL can be played both solo and with a 3 or, 4 person group, with a high chance to choose from 1 out of 5 weapon classes and 12 total Valorplates that provide god-like abilities to deal with boss-fights.
Also, check out our separate post on can PS5 use keyboard and mouse.
Gameplay: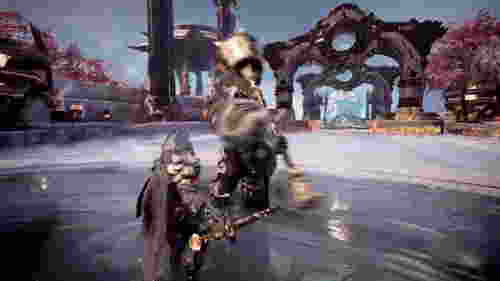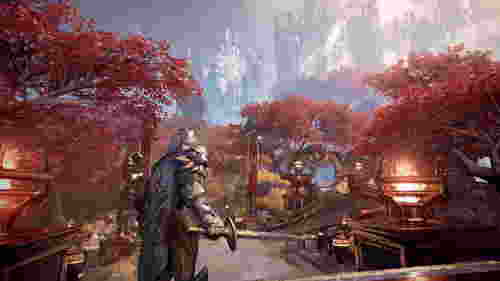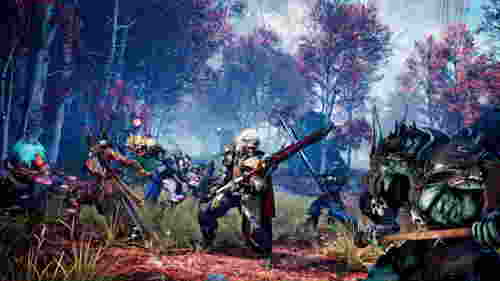 Highlighted Feature:
Godlike Armour
Breathtaking Weapons
Worthy Foes
Personal Rating: 7/10
Check out my #1 favorite wireless headset for PS5.
2. HITMAN 3
In Hitman 3 agent 47 is back for the most personal and professional contract killing in his entire career. This game is the most dramatic conclusion for the World of assassination trilogy.
Similar to the previous two Hitman games, Hitman 3 will be dealing with stealth gameplay where players will be trying to figure out how they want to execute and eliminate a target in the best way possible.
As it is a stealth RPG game, you have to be prepared to sneak around, cover up yourself in new disguises. You might even have to use strange items like a pan or briefcase to take down any target.
As far as the map is concerned, you will be taken all over the world to 6 sandbox locations. The best part is that players won't have to wait to unlock new chapters to finish the storyline. There will be multiple side quests including assassination guide tips as well.
This is not a PS5 exclusive game. This game will also be available on XBOX, PS5 too. The only difference will be the new hardware performance of PS5 compared to the other. With the capabilities of the PS5, HITMAN 3 will be one of the coolest TPP assassination PS5 games.
Also read, best keyboard and mouse adapter for PS5.
Gameplay: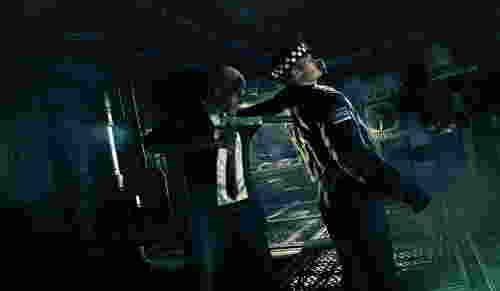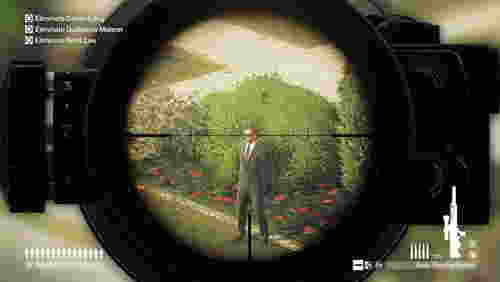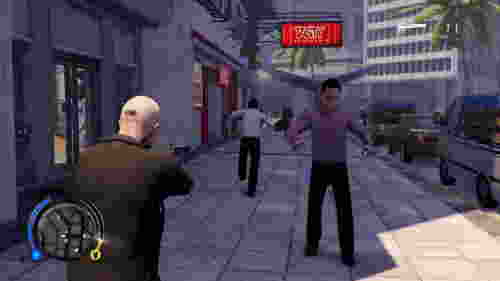 Highlighted Features:
New Assassination techniques
Unlocked chapters
Stealth action
New modern weapons
Personal Rating: 8/10
You may check our other roundups on the best ps5 adventure games &best PS5 games for kids.
3. GRAND THEFT AUTO V ENHANCED
I bet you have played Rockstar games more than anything else. Especially when it comes to GTA V.
The adventures of Michael, Franklin, and Trevor were a hell of a race no doubt.
But what if I told you that ROCKSTAR announced the enhanced and extended version of GTA V where the adventures of Trevor, Michael, and Franklin will be coming to a new generation of controls with technical improvements, visual updates, and also performance upgrades making gamers more hyped?
As ROCKSTAR said that they will take full advantage of the new PS5 hardware, no doubt the trailer was full of suspense.
The trailer did not reveal much as they are still planning to enhance the game without giving a thought of releasing GTA 6.
Sadly, GTA V Enhanced will be launched in the second half of 2021 which I think will be around September 17. Though, I am pretty much sure GTA V enhanced is worth spending every penny.
I did love how the graphics have evolved over the years to look the exact same as they did when released on ps3. They did a great job!
Related content you should read: can you use a PS5 controller on Xbox.
Gameplay: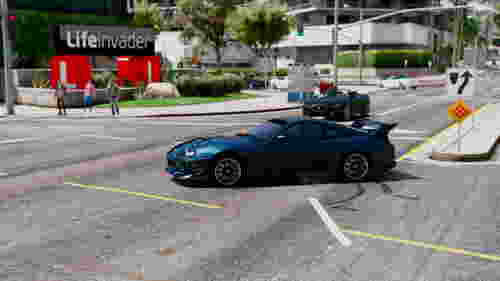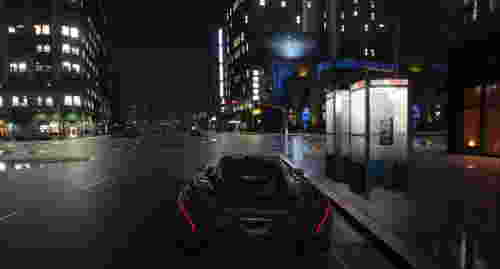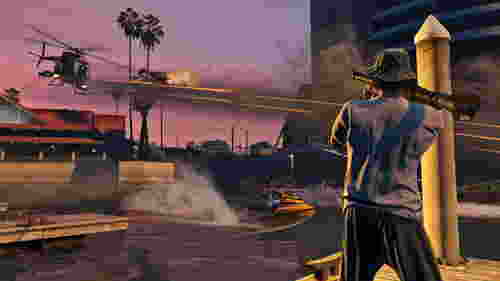 Highlighted Features:
Map Expansion
Free to Play
Upgraded Graphics
Upgraded Storyline
Personal Rating: 9/10
Also, check out our top picks for the best PS5 horror games.
4. Final Fantasy VII Remake
Until now, you have seen tons of remakes made for RPG games. One of the best ps5 story games is the Final Fantasy VII Remake.
This remake is like a complete re-invention of the original one from 1997 where turn-based combat is completely swapped with realistic fighting action experience where Cloud Strife and his freedom-fighting allies battle the evil Shinra Corporation.
There is not much to think about beyond some crazy puzzles and lightly hidden items that make the areas you are asked to reach shred for side quests a repetitive drag.
The combats are always momentarily high making you pumped every time you play. Final Fantasy VII Remake is an amazing game, for me Game of the Year. I love the characters, story, the music, graphics, gameplay, combat is epic, etc. True Masterpiece, really love this game.
This brief Midgar section feels like a bigger story by showing things like Clouds cold murk heart warm over time that didn't have much in 1997 thanks to Square Enix.
Without nostalgia, Final Fantasy VII Remake is still a great ps5 story game in its own right.
Check out the easiest way to fix PS5 crashing/freezing issue.
Gameplay: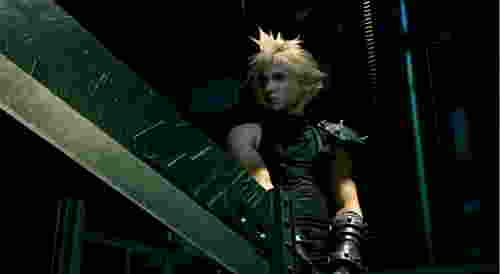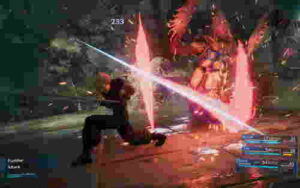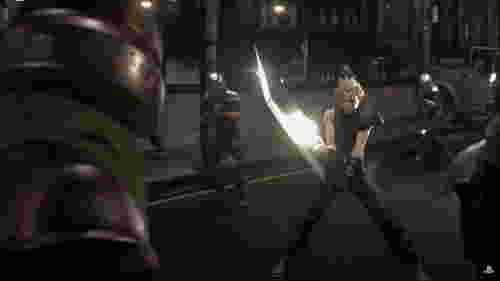 Highlighted Features
More Robust Story
Enhanced Character Development and World Building
Epic Cutscenes
Truly Phenomenal Soundtrack
Epic Multi-phase Boss Fights
Personal Rating: 8/10
Are you a true racer? Then check out our top 10 picks for the best PS5 racing games.
5. God of War
Who doesn't love God of War? But the main question is is this game the replica of the original God of War game of 2005?
God of War is a non-stop whirlwind of emotions and bloody actions. This game is a masterful composition of exceptional interlocking parts.
This game's graphical design pays off in many ways including gameplay and the fish out of greek water story. All the actions are framed by one continuous camera shot that never takes away the focus from the heart of the action.
The game's storyline is not 100% sure but maybe we will see Kratos battling Baldur, the Norse god of light at the end of the game. And after battling Baldur and defeating him, Kratos and Atreus go to Jotunheim with the ashes of Kratos' wife and Atreus' mother, Faye. That's the moment when Kratos discovers that Atreus' mother was actually a giant called Laufey, which makes Atreus half-god and half-giant.
No doubt that the blood-soaked, mythological adventure God of War has harvested a numerous number of diehard fans over its 14-year lifespan.
Its as if people forget how revolutionary God Of War was when the first game launched in 2005. I remember it came around the same time as Devil May Cry 3. And as much as I loved both games. God of War was the game being hailed by reviewers and gamers for its mature character, gameplay, and storyline.
Read more on do PS5 have GPS.
Gameplay: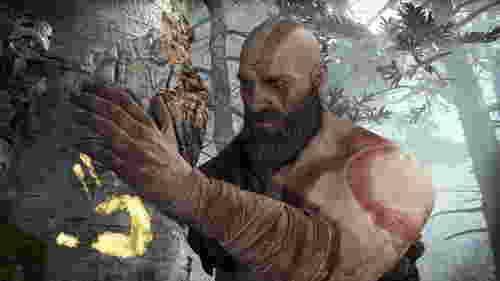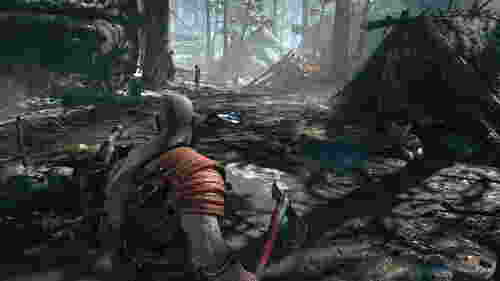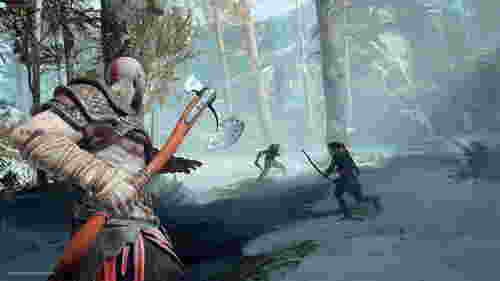 Highlighted Features:
Awesome Storyline
Cool camera Focus
Good Soundtrack
Visually Appealing
Advanced Combat
Personal Rating: 9/10
6. The Witcher 3 Wild Hunt
The Witcher 3 Wild Hunt, personally, is out and away the best ps5 role-playing games ever made and that I doubt if there'll be any game which will ever match it unless off-course CD Projekt Red comes up with a Witcher 4.
The storyline is brilliant first of right along with all the individual characters and their different personalities, interaction with each other, and really feel emotions facial expressions of each character is absolutely well done and sets this game apart in an exclusive class of its own.
The massive open world is fascinating, the physics, and a spotlight to plenty of detail make the sport play even more realistic like once you play this game it really feels if you're a part of the game and better of beat Geralt of Rivia's shoes.
Last but not least, don't forget the in-game music that compliments every scene and a part of the sport is more unique and outstanding.
This can be the sole game I've got ever played over and over 3 times from start to end and that I didn't get tired or bored once, I could not get enough of it.
It is a great time sink. The most quest is as engrossing as many top-end TV shows and films, and therefore the side quests aren't shallow fetch quest fillers.
The combat is souls/borne inspired, but not as refined, but it's still quite satisfying, with a skill tree and potion buffs to accommodate different play styles.
Treasure hunts exist within the sport to seek out legendary Swords and armor, and an incredible upgrade system as you play, although enemies, particularly some bosses, will always remain a tricky challenge on higher difficulties.
If you would like a game that's a high adult fantasy, with action/adventure exploration across several huge maps, with a well-integrated RPG system, pick this one up. You will not be disappointed.
Follow our guide to know can PS5 use bluetooth headphones.
Gameplay: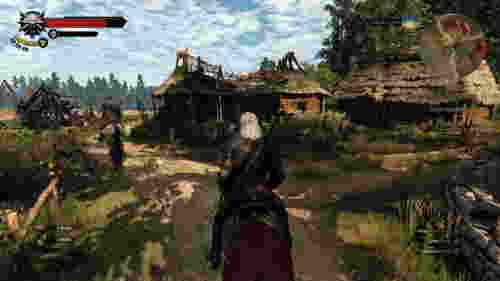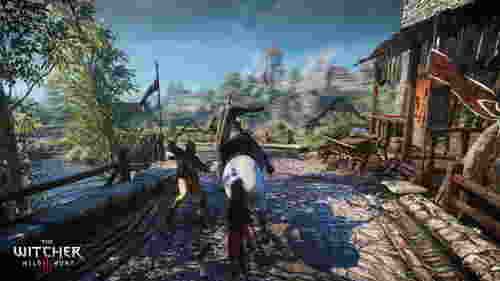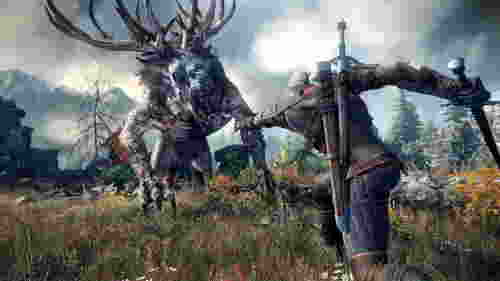 Highlighted Features:
Massive World
Great Characters
Deep Role-Playing
Responsive Combat
Personal Rating: 9/10
7. GOTHIC
A full-blown Gothic remake has been made for the new PlayStation5 following the release of a playable teaser. THQ Nordic has announced a brand new studio in Barcelona to revive GOTHIC for PS5.
The GOTHIC remake will provide your original experience of the atmospheric world of GOTHIC into a high-quality look and carefully modernizing stern gameplay mechanics.
Visually the game looks stunning and obviously with a full-blown production for a PS5 game, those visuals will get amplified.
GOTHIC is a full open-world action RPG game with tons of graphical design and stunning gameplay. The story goes as the king of myrtana has been invaded by an implacable horde of orcs and the king in need of a large quantity of magical orc in order to forge powerful weapons to operate the minds of all available prisoners to prevent them from escaping.
The monarch asks his best magicians to create a magical barrier but something goes wrong. The magic gets out of control and the mutiny turns the minds into a wild territory controlled by the world's most violent prisoners.
Here's a complete guide on fix NAT type fail on PS5.
Gameplay: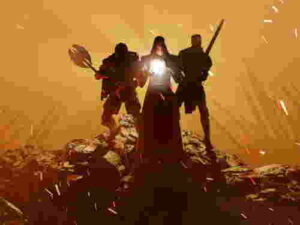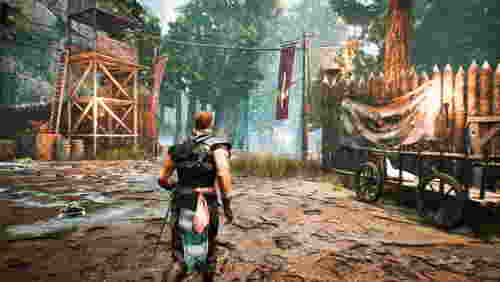 Highlighted Features:
Stunning Ray-tracing graphics
New action combat skills
Action-adventure RPG game
Personal Rating: 7/10
8. Red Dead Redemption 2
Red Dead Redemption 2 with its mind-blowing details and the stunning huge world makes this game worth it playing. This is one of the most serious dramas of Rockstar yet, and it's really, really long.
The massive gameplay ends after 40 to 50 hours if you're rushing, and so continues for an additional 10 to fifteen hours.
Red Dead Redemption 2's main story missions are stubbornly typical like other Rockstar fare. You have to ride to a destination talking all the while, do some amusing things, ride, and chat with a final character to reach a destination to complete up.
Missions are often thrilling action sequences or mundane portraits of ranch labor and trade, sprinkled with some amazing cutscenes, long-winded custom animations, and excellent adventure and combat.
They're sometimes frustrating because it seems like you are following stage directions instead of role-playing the lifetime of a vagabond within the old west.
There are also side missions, minigames, small activities, and random world events. These events include hunting down legendary gunslingers, catching a play, or faltering across a girl stuck under a horse. These side missions will enrich you in many ways.
Gameplay: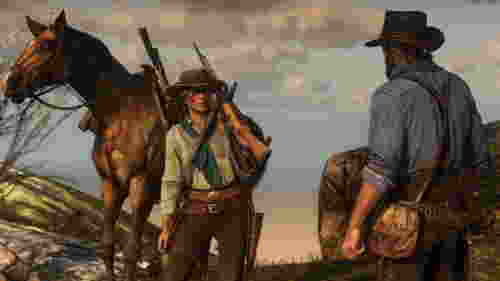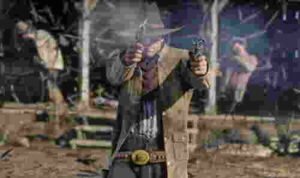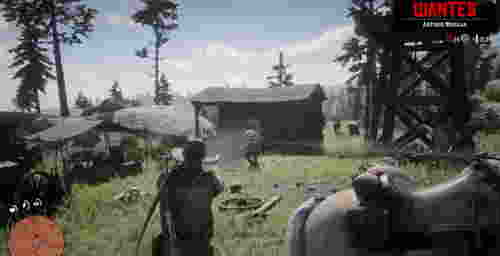 Highlighted Features:
Big adventure RPG game
Big storyline
Great graphics
Cowboy poetry
Personal Rating: 9/10
9. RATCHET & CLANK: RIFT APART
Although Ratchet and Clank Rift apart is a PS5 exclusive game for kids, this game can also be played as an adult as it contains plenty of RPG entries.
The new Ratchet and Clank Rift Apart is back again with its amazing story, upgraded graphics, characters, and more exclusively on PS5.
This game is just as similar to a Pixar movie and each new character comes fulfilling this promise. You don't need any screenshots of this game to inform how beautiful the sport is, just go along and play the game.
Every extent of detail within the environments is so satisfying that you will be able to read signs and billboards for tiny jokes, rise up near buildings to catch hidden Easter eggs, and more.
In fact, there is plenty of mystery to be discovered here, If you compare the new remake with 2002 one, you will see astonishing changes as the game developed so much that I couldn't even stop putting my controller down.
However, the cutscenes are the major storyline of the game which is drawn directly from the movie. Ratchet & Clank is such a game that pays close attention to every single detail including s beautiful animation while in motion, I would recommend playing this PS5 game no matter what.
Here's a complete guide on how to fix PS5 not downloading games.
Gameplay: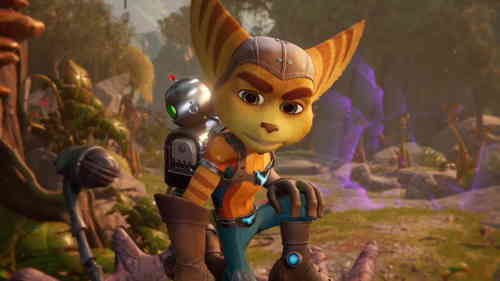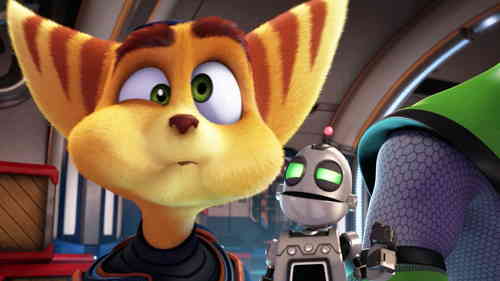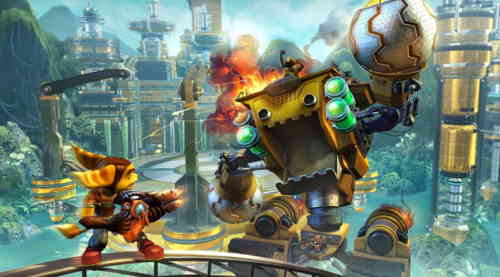 Highlighted Features:
New Storyline
Ray-tracing graphics
Amazing Cutscenes
Awesome soundtrack
Personal Rating: 7/10
10. LITTLE DEVIL INSIDE
LITTLE DEVIL INSIDE is another PS5 open-world exclusive game like the Zelda Breathe of the wild. This game contains detailed graphics with cartoon characters.
The HUD display is also cool. Honestly speaking, I haven't heard of this game before, and when I saw the trailer, this game directly fell into my radar.
Visually, aesthetically, this game looks incredible. I know everyone's taste varies. But, I like this game because of these kinds of unconventional looks.
Little Devil Inside is an action-adventure game with survival RPG elements, filled with different creatures and monsters that you can interact with. You can learn about them and also hunt them down.
Basically, you travel around the world, you survive, and you discover the world that exists beyond you. The game isn't just about the combat like you have seen in the trailer, but it is very much more centered around exploring and taking in the atmosphere learning about the local people and their unusual jobs such as hunting monsters and paranormal occurrences.
The game focuses more on the long journey rather than the individual battles. You have to deal with the sudden weather changes. Preparation is the key to deal with specific difficult scenarios.
Gameplay: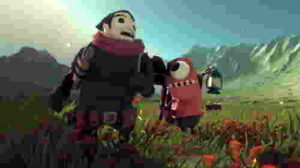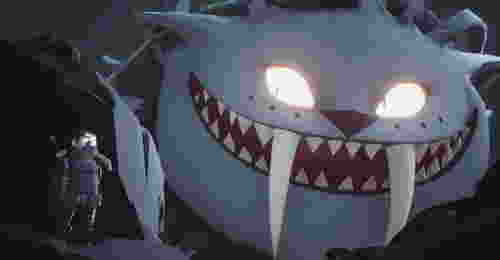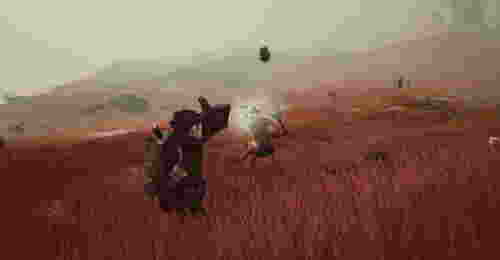 Highlighted Features:
You can hire and manage your own team for adventure
Powerful enemies, obstacles, and challenges
Personal and Public Vehicles
In-depth combat system
Personal Rating: 8/10
Check out the easiest way to fix PS5 not downloading games in rest mode.
FAQ
Question: What is the best open world game for PS5?
Answer: The best open-world- action RPG games are:1. Grand Theft Auto V Enhanced
2. The Witcher 3 Wild Hunt
3. Little Devil inside
4. Gothic Remake
Question: Which RPG game is only for PlayStation5?
Answer: Here are the games that are PS5 exclusive:
1. GODFALL
2. Little Devil Inside3. Ratchet and Clank Rift Apart
Question: Is GTA 6 only for PS5?
Answer: Unfortunately, there is no GTA 6. Only GTA games that can be played on PS5 are GTA V Enhanced and GTA V Online.
Question: Will the existing PS4 controller work on PS5?
Answer: Sony has confirmed that there will be a separate controller for PS5 and PS4 controllers won't work on PS5.
Conclusion
Personally, I love role-playing games. My favorite RPG game so far was GTA V Enhanced and Little Devil inside.
I am looking forward to knowing more interesting RPG games for PS5. If you feel like I should add some more games in this list then do mention in the comment section.
I bet the games in this list are worth every penny.