Do you want some thrilling vibes on your new PlayStation5?
If so then, you should try out some of the PS5 horror games that are treasure trove of spooks and scares.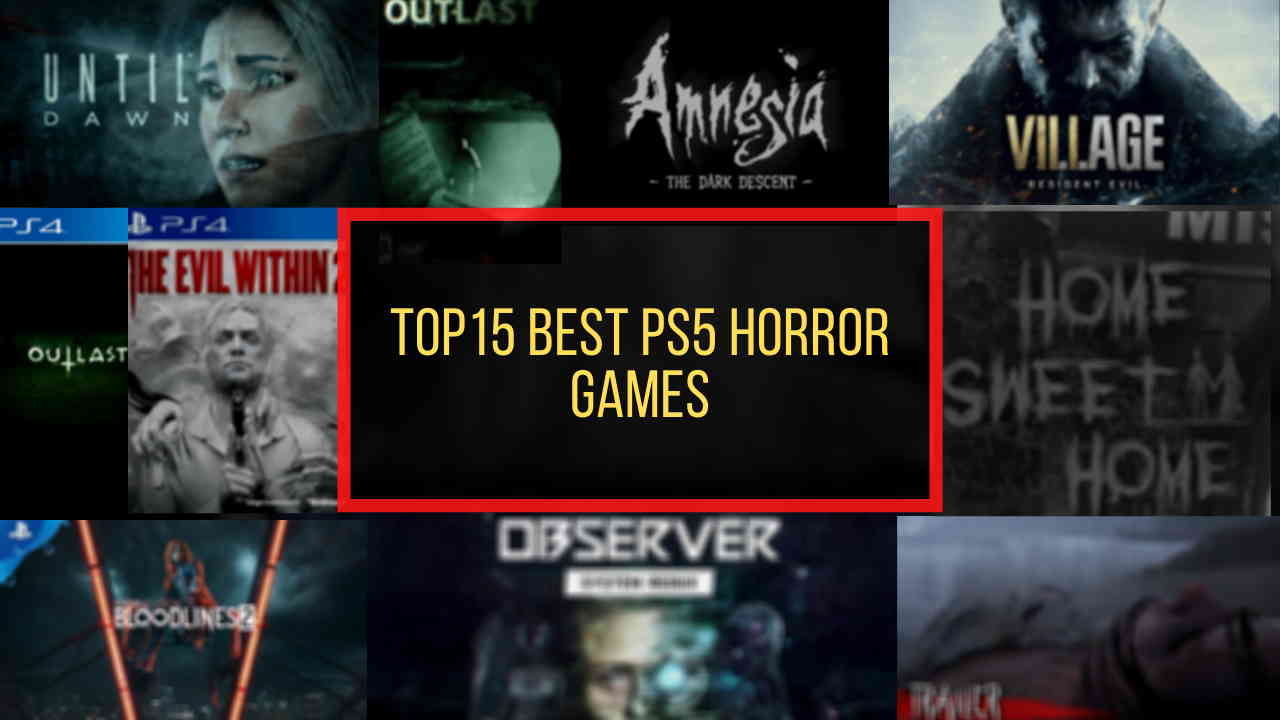 In this post, you will get to know about the 15 best PS5 Horror games that will eventually give you jumpscares.
So, let's get started.
Didn't get your PS5 yet? [Check ps5 availability] and also don't forget to [get the latest controllers], and PS5 console skins.
​Top Horror Games for Ps5 Reviewed
As a gamer, I played several spooky games just for my own entertainment. There are several games to play on the new PlayStation5. But choosing the best ones among them is a tough decision.
I have categorized 15 of the best horror games for PlayStation5 that I feel are worth playing. But, taste may vary.
So, here are the list of the top 15 scariest games for PS5:
1. RESIDENT EVIL VILLAGE
The trailer of Resident Evil 8: Village was incredible and got us all hyped up with its outstanding storyline, graphics, and an awesome soundtrack.
In fact, I think its gonna be the best PlayStation5 horror game in the upcoming year.
This is more of a theory, but I'm too excited to not talk about it with this passionate community.
So here goes:
Ethan is a truly good guy, but Mia is shady as hell. They had a baby together and the baby has something genetic due to her mom being previously infected. Chris was there to kill Mia and take the baby, only spared Ethan because he had no idea and takes off without explaining.
There is too much emphasis on the fetus logo and several baby close-ups. This is why the devs were so hesitant to show the logo.
The Village is located in Romania. Romania means gypsies, meaning Üpirs and Varulvs (Vampires and Werewolves, respectively)
The currency in the item menu shown in the menu on the special dev message says Lei next to it. Lei further confirms that the setting is indeed, somewhere in a fictional and secluded Romanian Village.
On Capcom's website, there is an image of a damaged Chris. This could very well mean that he is not the villain the trailer made him out to be. It could also mean that Ethan may not be the only playable character but only marketed as for the time being.
You may want to name the game as Resident Evil VIII Village, but it's simply called Resident Evil Village, as a matter of fact, it is the 8th mainline Resident Evil Title.
Gameplay: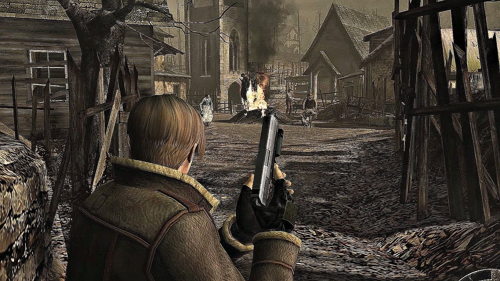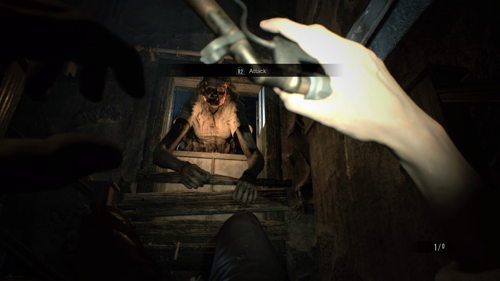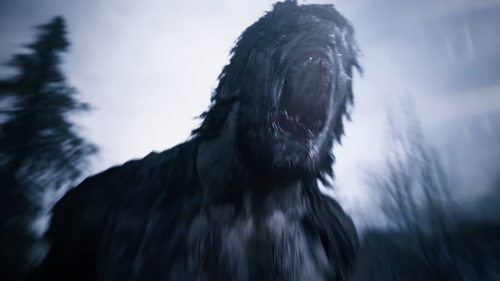 Highlighted Features:
Thrilling Story
Clean Design Static Inventory Menu
New Enemy and Merchant Character
Suspicious Soundtrack
Personal Rating: 9/10
Also check out our review on the top 10 best PS5 RPG games of all times.
2. QUANTUM ERROR
Teamskill described Quantum Error as a First-Person Cosmic horror shooting game. Though after seeing the trailer I thought it will be a VR game.
The trailer definitely shows some horrific atmosphere showing that the character with a pump shotgun runs into a horde of zombies in a subway station.
After seeing the updated teaser of the game, it was clear that you will be playing as a firefighter, Captain Jacob Thomas. You, your partner Shane Costa, and the crew will be going to the Monad Quantum Research Facility, where something went wrong.
This horrifying scene was depicted with a piece of terrifying music. There isn't much to say at this moment, but the game trailer builds suspense and takes you on an unknown journey where you don't know what lies in the shadows.
Gameplay: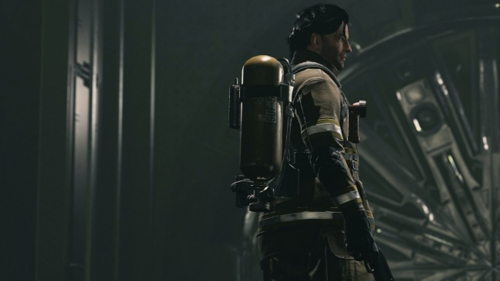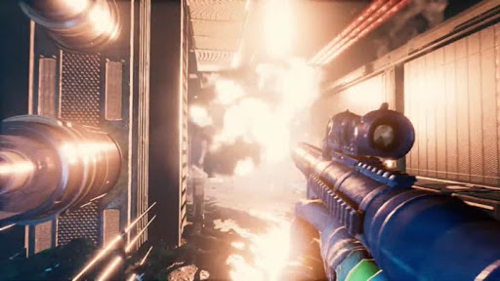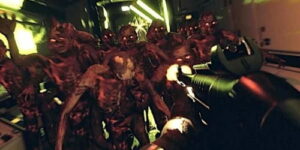 Highlighted Features
FPP shooting game
Cool atmosphere
Horrifying music
Full of suspense
Personal Rating: 7/10
Also Check out our Top 10 picks for the best PS5 racing games.
3. Silent Hill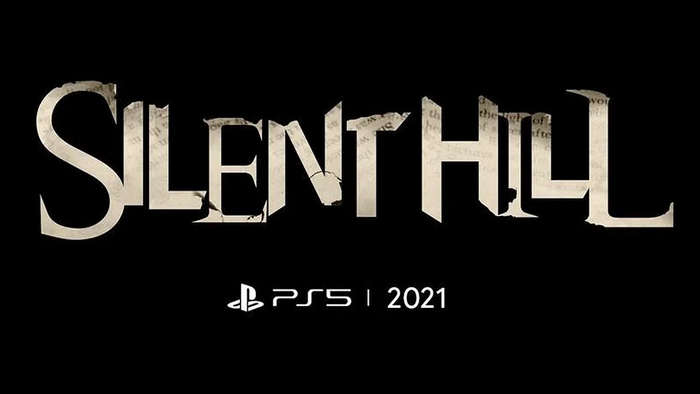 There will be a new game from Silent game series which will be announced soon in this year.
We have kept silent hill in this list because it has been one of the best playstation horror game of all time.
If you haven't played the previous silent hill games then I will recommend you to play the old ones specially Silent hill 3.
Want more PS5 games? Check our other round ups on best PS5 adventure games & best PS5 games for kids.
4. GHOSTWIRE: TOKYO
Ghostwire Tokyo is a new PlayStation5 FPP spooky action-adventure game where 99% of the population disappeared from Tokyo leaving all the spirits to roam around the city with unknown intention.
You have to find the root cause of what happened to the people and what the spirits actually want from Tokyo. As a matter of fact, you will be given witchy powers and you can use these magical abilities to save yourself and discover the mystery.
Spell-castings, high-tech ninja exorcist defeating numerous evil spirits will make the player feel like a badass. Instead of simple guns, there will be only handed gestures to give you a full sorcerous feeling.
Japanese mythology and urban legends mixed with the aesthetics of modern big-city automatically will get you going.
The new teaser released a few days ago had a completely different vibe compared to the revealed trailer. It looked more action-packed, vibrant, and arcade. The combat was a first-person magical type feel where the character waves hands to use high pixel attacks.
I'm actually fascinated by the premise. Incorporating Japanese horror folklore/urban legends into modern-day is such a cool idea. Most of the time, yokai in games involve a single type of spirit in a traditional horror game format. I'm so pumped at the idea of a modern Tokyo infested with a whole cast of Japanese apparitions.
I kind of wish Ghostwire didn't have such a unique concept because I want more games to have such an amazing idea.
Gameplay: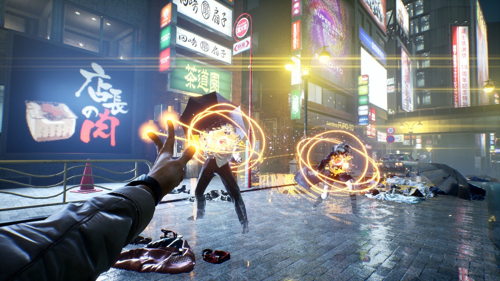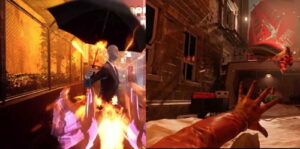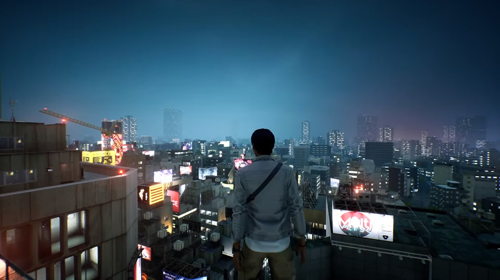 Highlighted Features
FPP Action-Adventure Horror game
No guns, or modern weapons.
Powerful Magical twist
Spooky atmosphere
Personal Rating: 7/10
Check out my #1 favorite wireless headset for PS5.
5. Outlast
You probably are thinking why Outlast? It's because Outlast was my first horror game and it gave me jumpscares. It's a tense and brutal game that slats you of any power to defend yourself while trying to avoid the psych patients that roam around the hallway.
You can run and hide but its generally going to freak the hell out of you, probably be more terrified if this is your first horror game.
You can compare this game with a roller coaster ride with no seat belts. Outlast isn't an arcade free-roaming open-world game of skill. You are not an extraordinary supernatural being or superman. You are just a newspaper journalist who has been sent on a mission in an insane asylum to investigate stranger things.
Outlast will probably be one of the scariest games available on PS5 (not exclusively). The risk of the life of the protagonist makes this game scarier as you can feel the real horror going around you.
What makes the game more challenging is that your survival skills are absolutely minimum with no available combat mechanics. You can't shoot, you can't punch and you certainly cannot use red chili spray on the monsters that lie in wait beneath the insane asylum. You'll feel extremely vulnerable.
The only option to get out of the asylum is by running and hiding. There are some portions of the game that takes you to very creepy and dark zones. Here is a tip. Always be prepared for creepy attacks because Outlast wastes no time in putting you to a jumpscare.
You will be equipped with an old camcorder with a grainy night vision which will give you a VR feel. I would say this recorder is the only weapon at night because using it sensibly will let you progress further easily.
However, the game is not that easy. Your camera has a very weak battery and eventually, it runs out so you need to keep finding batteries in order to keep the camera awake.
Outlast's story elements have depicted many real cases of criminal insanity and the stories are hidden around the Asylum in the form of documents and written notes. You will feel really bad while reading the notes but, this is a horror game, not an emotional sad story game. So be aware of the jumpscares.
Outlast has a perfect sound and atmosphere with thrilling background music that is more than enough to throw you a nightmare. For a moment you literally feel like you're in there.
Graphics are awesome and the lightings are okay for the most part. The game has repetitive chase sequences and puzzles to solve. By puzzles, I mean turning off 3 valves to drain the sewers, turn on generators to bring back the power online, or collect 3 keys to access doors, which sometimes becomes annoying. The ending of the game was…
I would rather say to play the game to find out its Ending scene.
Overall I do like the game for its psychotic horrifying story.
Gameplay: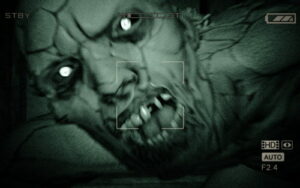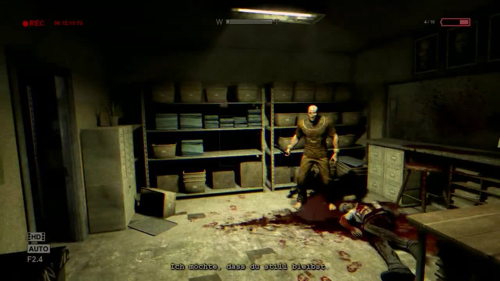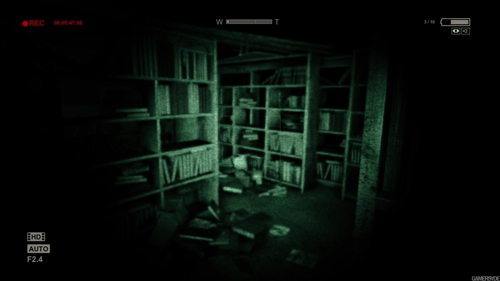 Highlighted Features
Horrifyingly Gorgeous world
Amazing Sounds
Jumpscares
First-Person Survival Horror
Personal Rating: 9/10
6. Observer: System Redux
Observer is a psychological horror video game with tons of puzzles to solve. In fact, every scene is a puzzle.
Fun fact is that none of the puzzles are particularly difficult, and the game itself is only a few hours of playtime. That said, this is one of the most suspenseful thrilling horror games that you can play in a long time.
Nevertheless, this 2017 game is getting remastered and will be launched with a brand new storyline only on PS5.
The pacing of the new storyline will be quite good; and you never are truly rushed to try to figure out how to accomplish most tasks. There will also be some time-critical mini-games, but none of them require more than a few tries to complete.
It is an extraordinary sequence that presents the horrific stories in psychedelic and phantasmagoric ways. All the sequences will be futuristic and will be depicting a story of 2084.
Surely this game will be good considering this as an interactive movie, not a game with high replayability.
Gameplay: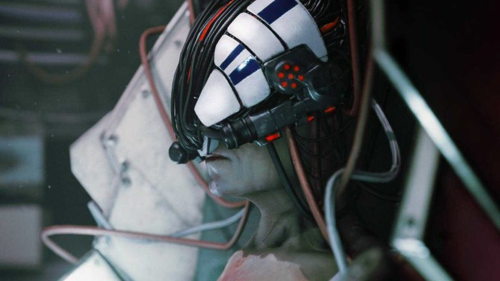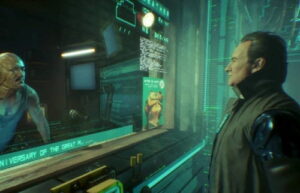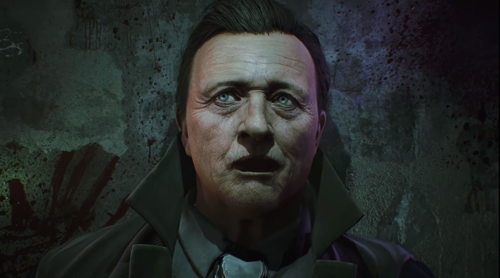 Highlighted Features
Enhanced Gameplay
Next-generation graphics
New Story Content
Personal Rating: 7/10
7. Dying light 2
Dying light 2 is an exciting open world action-RPG game with a twist of horror plot in it that gives you the power to change both the narrative and the open world around.
The main story is that the city is on its way to be destroyed because of no supply of water. The only person that can solve the mysterious disappearance of drinking water is the colonel who has a bad reputation leading a group called Renegades from the water pump station near the city.
In your hand will be a bracelet as a biomarker that will help you figure out how much you have been affected without drinking water. Once the limits break, you will end up roaming aimlessly around the city streets.
No doubt that in PS5, Dying light 2's quest will be more expanded. Many times, the game deals with only the storyline and you never come back to the game once you finish it. But, Dying Light 2 has so many interesting side quests that will make you come back to finish the game completely.
The game will advance farther in the way to interact with it. I guess there will be 3 different endings depending on your interaction.
Anyways, till now you haven't seen anything horror, but the twist is that when people get infected eventually they will turn into zombies. So you have to survive this game as well as solve the mystery of the city.
The whole game runs in FPP mode which makes it more realistic.
Gameplay: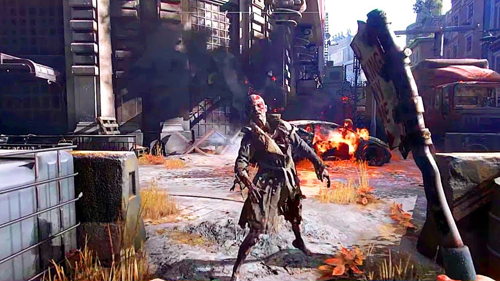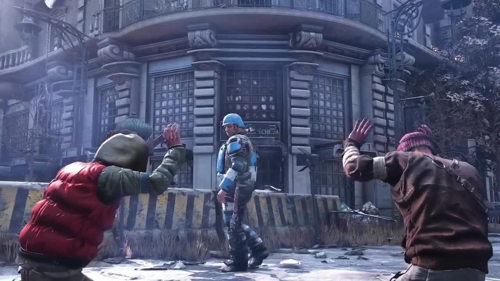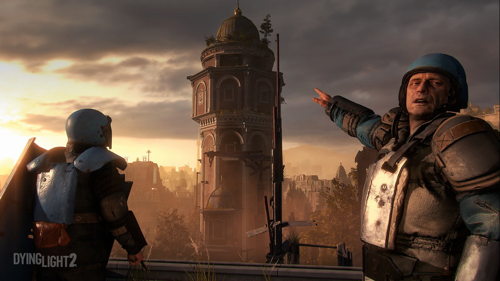 Highlighted Features:
New Endings
FPP open-world action-RPG horror game
60 FPS fighting action
New parkour moves
Personal Rating: 8/10
8. Until Dawn
Until Dawn is an old horror game, but it is still worthy on the new PS5. In this game you play as 8 different characters. They have gone to this on a winter resort on top of a mountain by a lift rail car swinging.
The place is isolated from everyone and it's freezing outside. There is a winter storm and someone out there is trying to kill each character. So you have to play each role and survive the freakin 'night.
It is quite similar to the two games I liked the most named Heavy Rains and Beyond Two Souls.
You have to make quick split-second decisions for your game to progress. For example: You will be given an option to run or to die. If you choose to run and that character dies, then you will never see that character again which will completely change the story.
Now let's talk about the plot of the game as it is very cinematic. It is such a game where you feel like playing in an interactive cutscene. The game tries to figure out your nightmares and it tries to scare you from the answers you choose. I can tell this because the answers I picked kept recurring throughout the game.
The game keeps letting you play again and again for some clues and cutscenes you couldn't notice earlier for another ending.
For me, I really liked this game and I really want to play it on my new PS5 for crazy performance and also recalling the jumpscares I got.
Gameplay: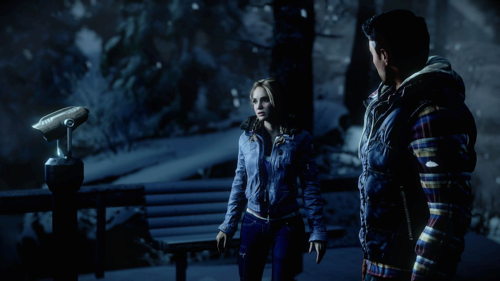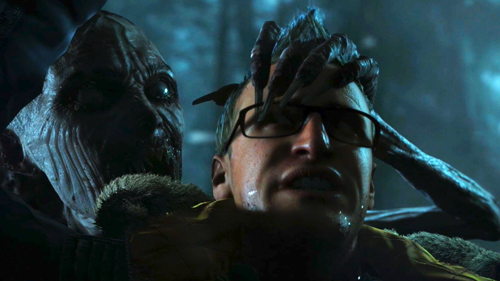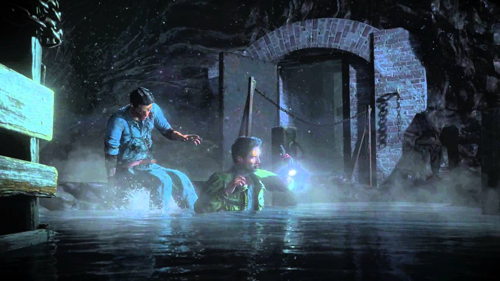 Highlighting Features:
Fantastic Graphics
8 Different Role playing characters
Spooky Sound effects
TPP gameplay
Personal Rating: 9/10
9. Outlast 2
Outlast 2 has both positive and negative vibes and so I am going to tell the positive first than negative.
Starting off on the positive side, this game is extremely well written, and well-categorized. The characters are persuasive, the atmosphere is just perfect and the game does give you a sense of fear like its previous version, Outlast 1.
The villains and the characters in Outlast 2 have amazing roles and are really fun to encounter. What I like about the 2nd version is that Outlast 2 is extremely well detailed and doesn't feel like a xerox copy of outlast 1. So, basically it's unique.
The enemies in Outlast 2 are extremely more aggressive than Outlast 1 and sometimes they attack in a group which makes it more challenging.
Outlast 2 added new mechanics such as crawling and swimming. The game has a lot of bloodshed which I personally love as a horror game.if you're very sensitive to blood then I would recommend not to play. This game is not for the weak-hearted because it is extremely gory to the point of making you uncomfortable.
Now going to the negative side, the game does lack in a couple of things. For example the game loses its fear factor at some moments, it feels empty at some parts especially when you get nailed and crucified and when you go to the school back and forth. It does lose it's creepy factor.
The monster isn't really fun to encounter afterwards. Because the same attacks and same movement consecutively occurs. Mostly when one is shooting me from the left and right concurrently.
It becomes a daily routine to find all your camera's batteries and it's really cheesy on some of the jump scares. Some of them have gotten me but you will know when they come most of the time.
I highly recommend Outlast 2 to any horror game fan like me or if you enjoy video games casually and would like a bit of a scare. I'd say buy both Outlast and Outlast 2, they are both amazing games.
Gameplay: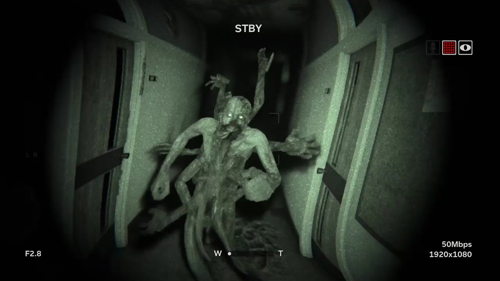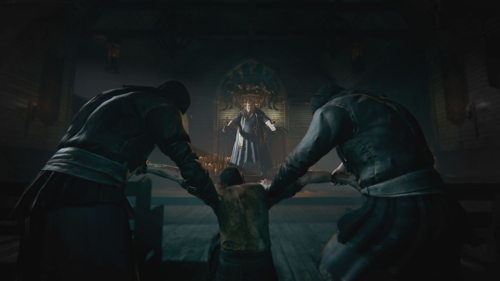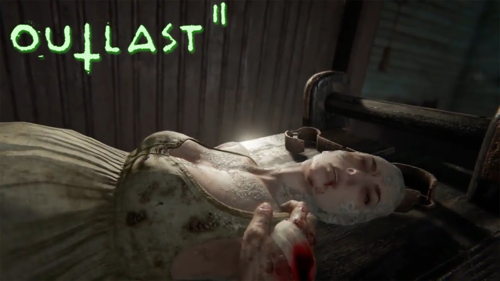 Highlighted Features:
Sequel of Outlast
More Mechanics like swimming, crawling
Terrifying sounds
More Bloodsheds & jumpscares
Awesome story
Personal Rating: 8/10
10. Home Sweet Home
Home sweet home is a PSVR horror game with spooky soundtracks where you will be playing as a man named Tim. As Tim tries to return home, he is being haunted by several female ghosts.
Tim's wife gets missing and Tim thinks that his wife's missing relates to the ghosts haunting. So he tries to find some clues to reveal the hidden story.
Like many other horror games, the Home sweet home also deals with unveiling the truth.
The basic concept is you are home alone, solving puzzles, finding keys, finding other tools to make further progress.
Though for me the story is kind of weak. But, it gives a realistic effect when you play in a VR. Truly speaking, the ghosts in this game are dumb. When they see you entering a locker, they will come near you but won't kill you. Instead, they will move backward like an idiot.
I won't say the game is spectacular from any angle, but it gets sometimes creepier. From a technical standpoint, the game runs pretty well, with no frame rate issues or anything like that.
The graphics are moderately well, but you can see the textures more clearly when you stand too close to that substance. Playing this game in a PC/Xbox won't meet your expectations. Unless you buy a PSVR headset, this game is like a normal horror for me. Also, do wear a good headphone for better freaking gameplays.
Gameplay: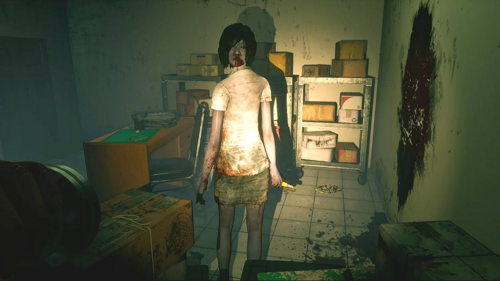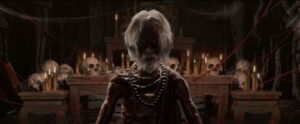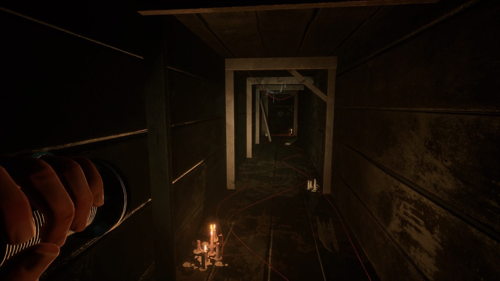 Highlighted Features:
FPP gameplay
Works well with PSVR
Good Graphics
Spooky Music
Tons of Puzzles
Personal Rating: 9/10
11. The Evil Within 2
The Evil Within 2 is one of my favorite horror games I had ever played. This game is a very enjoyable survival horror if you want to experience true horrifying scenes. This game does contain emotional story elements in a fair share too.
The Evil Within 2 is as terrifying as the previous version. The combat is very satisfying once you get the hang of it and the enemies and bosses are upgraded and way too better than before.
This game is a bit harder for stealth playing since the zombies are always alerted but that makes the game even more challenging in my opinion.
Compared to Evil Within 1, the enemies are more satisfying to kill. For example: If you shoot at the leg, it comes off. However, the combat skills can feel a little clumsy and certain aspects of attacking animations could be more polished.
This game is fantastic from starting to ending and is hard to put down unless you get scared enough to jump from your chair.
However, combat can feel a little clunky and certain aspects of hit animations could be more refined.
In conclusion, I would recommend The Evil Within 2 to anyone looking for a mild survival horror experience. Although, I would advise you to pick up a VR headset with a good quality headphone to play this game. It's up to you. You can use your brand new PS5 as well without VR. They are most certainly different experiences but both will provide you some scariest vibes.
Gameplay: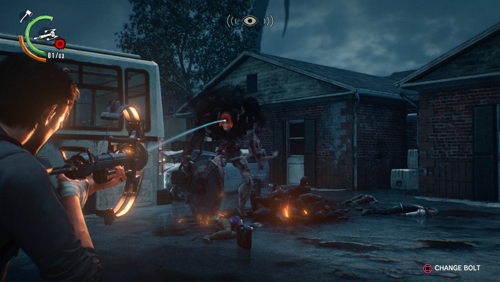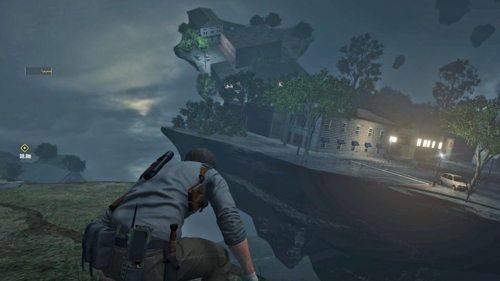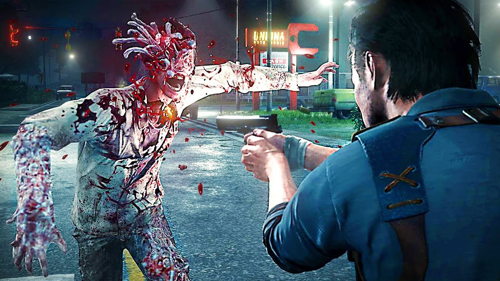 Highlighted Features:
Intense gameplay with the great enemy and environment design
Suspense and Mystery
Lots of Stomach Churning Moments
Personal Rating: 8/10
12. Amnesia: The Dark Descent
Amnesia is one of the scariest First-person horror games ever made. Despite being it an old game, it genuinely offers some frightening moments.
In Amnesia, you will be playing as a man named Daniel who finds himself in a castle full of mysteries with little more than a brief memory of the past. The main goal of the game is to go to the inner sanctum of the castle to find and kill a man named Alexander with whom Daniel worked.
Dark Descent eventually means a short-term memory loss. Daniel's short term memory loss takes the game to a pretty evil scene. Amnesia is hardly a visual powerhouse, but one thing it does quite well is the lighting effects, which look amazing sometimes.
The character models are pretty basic and the overall design is complex without being too confusing.
As for survival, you will be given only a lantern, and some tinderboxes used to create light sources. You have to monitor both your health and sanity in order to survive. And of course, there are puzzles. The puzzles need a fair bit of exploration and patience as you often need to find a series of items in a single zone to combine and create a new component.
As far as the jumpscares are concerned, it will freak the hell out of you. Amnesia doesn't back off when it comes to jumpscares. Some zombies will put no effort after seeing you and will aimlessly roam again. While some will shred you into pieces.
Amnesia also features a hard mode where autosaving isn't possible. So you have to save manually. And there will be no freakin sounds when enemies will be right aside you.
Gameplay: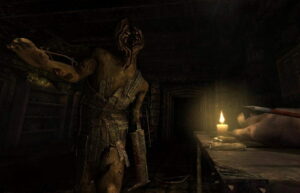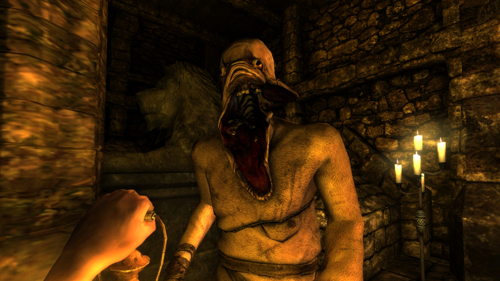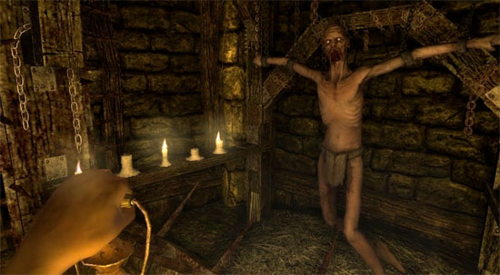 Highlighted Features:
Hardcore Mode
Basic Survival Horror Game
First-Person Survival
Awesome graphics and a cool soundtrack
Fewer Bloodsheds
Personal Rating: 10/10
13. Martha Is Dead
Martha is Dead will be the new PS5 first-person horror game that will have very photorealistic graphics.
Players have to explore 1944 Tuscany, Italy. Like other horror games, Martha is dead will also use spiritual horror scenes to play with your mind. You will experience disturbing events during World War II in Italy.
The game depicts a picture of the War that happened in Italy. A German soldier had twins of which one is named Martha. Presumably, she is found dead near a riverside. Her body had desiccated. Assuming that Martha died while battling, players have to deal with the event of the extreme horror of war.
The story of Martha dead seems very exciting to me. I do think it is based on a real story. However, let's see how the game is going to be pushed with the advanced PS5's technology of ray-tracing.
Gameplay: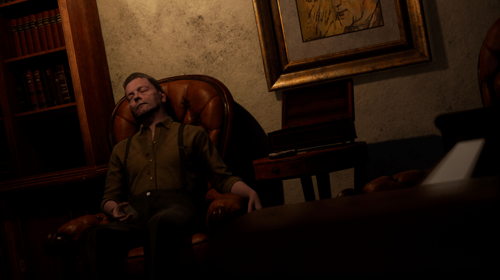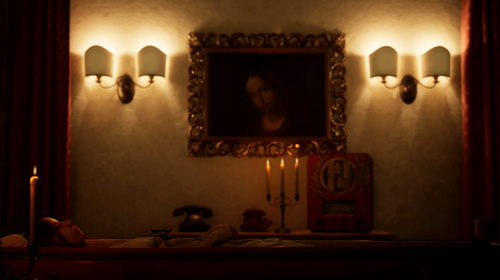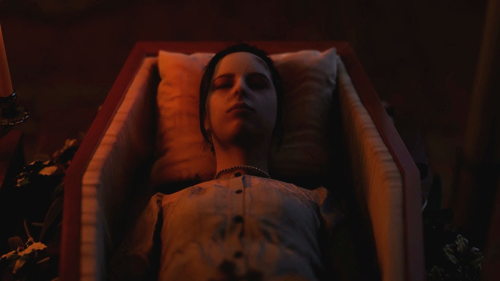 Highlighted Features:
New Story
Deadly and Full of Jumpscares
FPP horror game
Awesome Sound Quality
Great Photorealistic graphics
Personal Rating: 9/10
14. Vampire: The Masquerade – Bloodlines 2
Bloodlines 2 is much of a darker game than shown on the game trailer. You will be able to build your own character choosing vampiric abilities like Chiropterans, Mentalism, Nebulation, Auspex, Potency, Celerity, Presence, Dominate, Fortitude, and Dementation.
Every Vampiric power has different cinematic ways of killing people. However, you can dance, communicate with people, and avoid stereotypical depictions of mental illness.
Since you will be starting out as thin blood, you won't be given clan powers early. You have to achieve more power in order to raise your potential. Among the clans, Paradoxx Clan is confirmed, whereas the new launch and new trailer will show the rest names.
Not ot forget, the game is full of romance and violence. As a realistic horror game, nothing suits more than this story.
By seeing the 28 minutes gameplay of the game, I realized that the game doesn't have any jumpscares or extremely horror sequences. It's just a plain horror love story, which eventually rises into bloodsheds and more.
Gameplay: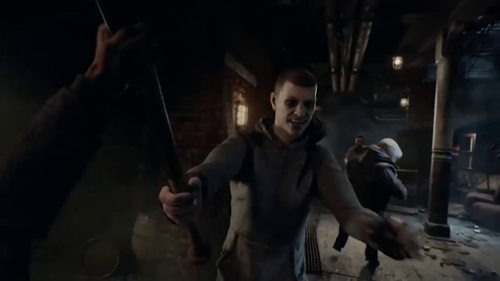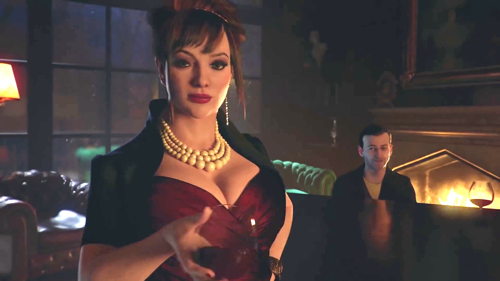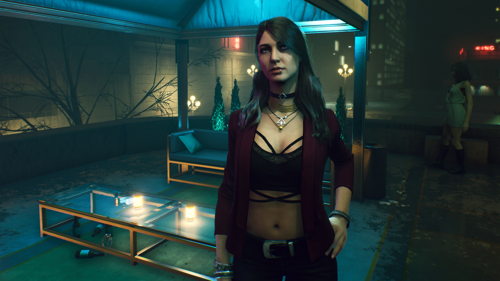 Highlighted Features:
Real-time Ray-tracing
Romantic horror Story
FPP open-world horror
Sound Quality is moderately good
Amazing Storyline
Personal Rating: 7/10
15. Monstrum 2
Monstrum 2 is a horror game that will give you nightmares. The game starts with your imprisonment on a labyrinthine, rundown sea fortress with three more prisoners.
The situation gets hyped up when you see a monster on the fortress. In order to escape the labyrinthine, you and your fellow prisoners should work together to survive and fight against that beast.
So it is basically a 4 vs 1 horror game. Monstrum 2 has some neat and clean plot twists. The fortress is so big that the procedurally generated fortress will lead you to an unfamiliar territory whenever you will try to escape.
The final drama will be dealing with a variety of monsters with their own unique strengths. If you are thinking of using guns and arrows then you will mess up being dead. This game depends on stealth gameplay and evasion, so don't rely on the other prisoners to shoot the monsters.
Monstrum 2 will appear on PS5 exclusively with brand new stealth tactics and further upgrades.
Gameplay: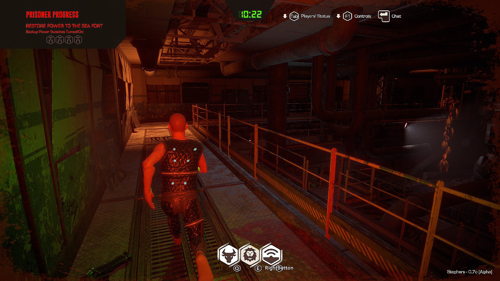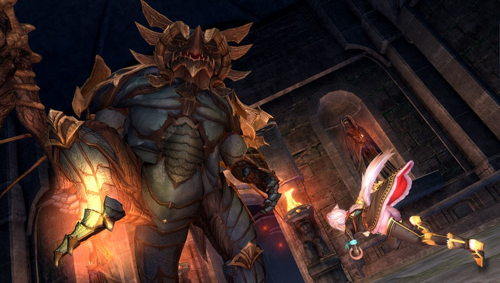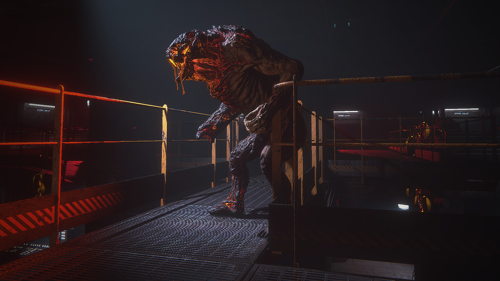 Highlighted Features:
Stealth and Evasion First-person horror game
Jumpscares and more
New stealth tactics
Average Soundtrack and Cutscenes
Personal Rating: 7/10
FAQ
Question: What is the scariest game on PS5?
Answer: The Evil Within 2 is one of the scariest games on PlayStation5 where there is a good storyline with lots of jumpscares.
Question: What is the most popular PS5 horror game trending now?
Answer: Resident Evil 8 is a trending game on PS5 at the current moment.
Question: Is Resident Evil 8 released on PS5?
Answer: Resident Evil 8 Village will be right in your hands at the end of the year 2021. You can play it on PS5 eventually.
Conclusion
Horror games are one of the best trending games in this generation. From random 18 year old kid to 34-years-old Youtuber, horror games are more of a content.
In this post, I have compiled the best horror games for PS5. Some of the games are not released yet, while some are still upgrading the game for advanced gameplay.
The brand new PS5 console along with the horror games will surely be a perfect match.