Feeling overwhelmed with the infinite genres of PS5 games? Well, you are not alone.
This post contains the list of the best adventure games which are only designed for PS5.
Not but the least, the games are the blockbuster hits that every gamer found it breathtaking.
And, in this post, you will get to know about the 10 best PS5 Adventure games that are eye-opening and worth every single penny.
Didn't get your PS5 yet? [Check ps5 availability] and also don't forget to [get the latest controllers], and PS5 controller skins.
​Top 10 Best PS5 Adventure Games
Now that the PS5 came with its outstanding features, gamers are confused about which game to play and which games are PS5 exclusives.
Who doesn't like adventures when the game comes with amazing graphics, beautiful storyline, and awesome Ultra HD sound quality?
Not but the least, everyone wants to spend their money on games that are worth buying.
Check out my #1 favorite wireless headset for PS5.
And So, I have enlisted 10 best PS5 exclusive Adventure games that are worth spending cash.
1. SPIDER-MAN: MILES MORALES
I am tired of Sony successfully convincing me to spend 500 dollars to buy a PS5 for such epic games.
First of all Spiderman Miles Morales is not a sequel of Marvel Spiderman which you might have played on PS4. However, they introduced Miles in that game which pretty much convinced gamers that the upcoming game will be a sequel.
But hell NO. This game is a standalone adventure with tons of graphics. In this game, you have to play as Miles Morales who claimed to have some spidey powers. You can swing around New York with enhanced PS5 features showing cool movements and tactics.
Although it has a very short storyline it's worth buying because of its outstanding Sound quality and outrageous action combat skills.
Gameplay: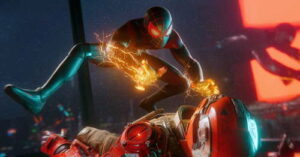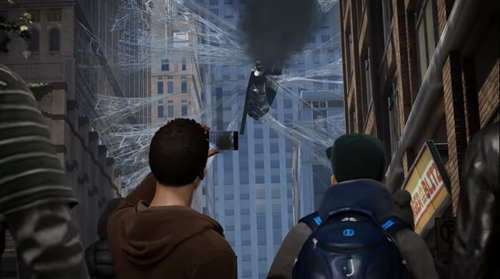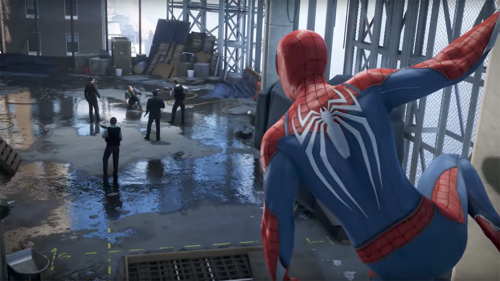 Highlighted Features:
4K Video Graphics
Open World Game
Awesome Soundtrack
Cool Action and amazing Parkour tactics
Personal Rating:  8/10
2. WATCH DOGS LEGION
UBISOFT is finally gearing up to release this game for PS5 players. Unlike previous Watch Dog games, Watch Dog Legion is full of twists because every character in the game is a standalone protagonist for you to recruit.
Each character comes with its unique attributes and combat skills that depend on your playstyle.
Watch Dogs Legion is an ambitious game for sure. You can assign new citizens as Enforcer, Hacker, and Infiltrator when they join the DedSec.
More or less, the graphics to this game is outstanding which is similar to other Watch Dog and Saints Row games. You can hack drones and also use non-lethal tactics as well.
With full of missions to complete, this game contains 5 storylines. Audio conversation and Soundtracks are hyping enough to let you play for 10 hours non-stop.
Gameplay: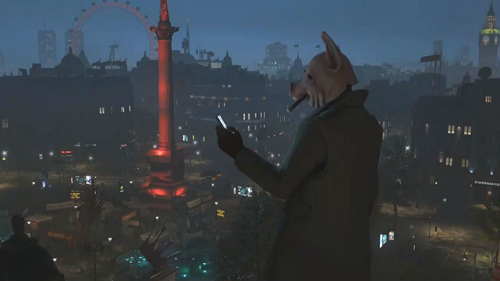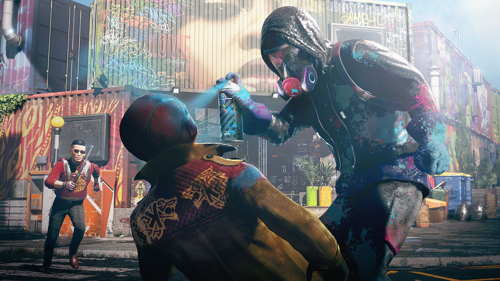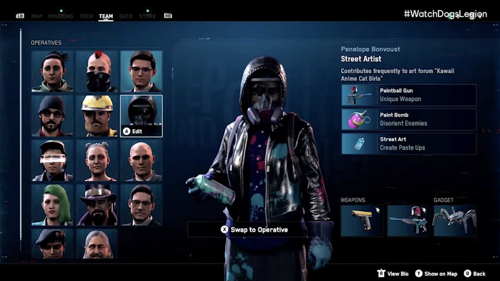 Highlighted Features:
PermaDeath of Characters
Non-lethal equipment
Multiplayer Mode
Over 60 Missions and 5 main Storyline
Outstanding graphics and awesome sound quality
Ray-traced Reflections
Personal Rating: 8/10
3. The Last of Us: Part 2
Good news for the PS5 players as TLOU 2 is back again. The Last of Us 2 was one of the best TPP action-adventure game designed for PlayStation4 lovers so far.
TLOU 2 Developer Naughty Dog challenges themselves with not only a complex emotional and brutal storyline but also deep and satisfying advancements to the Third person action gameplay.
Part 2 is a continuation of the last of us, where Ellie is still on a quest for revenge in a sequence of violence that can play humanity as any infection. You can use improvised weapons (long-range bows and rifles) and stealth to defend against new cannibalistic enemies like the Shamlur. You can also enhance your ability and collectible weapons at workbenches.
The modern moves of Elli let you wing it to stay one step ahead of substantially smarter and well-coordinated enemies. Not but the least, this survival adventure game comes with some real horror sequel with modern combat combinations which is definitely not played for laughs.
I found this game emotionally shattering on top of stealth and action gameplay. For me, I am a brutality action lover but I tried to play in a non-lethal way to avoid violence which is rarely even possible in this game.
Gameplay: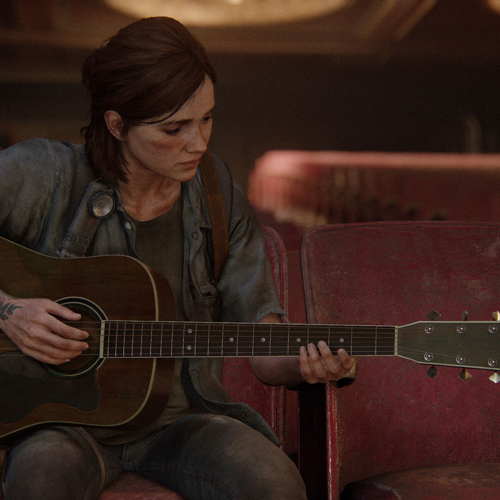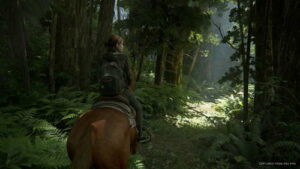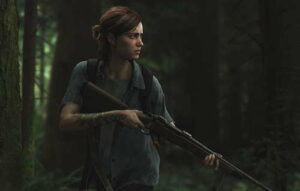 Highlighted Features:
Artfully Detailed and Layered with Backstories
Fantastic Audio Design
Awesome Graphics with Specific Details
Violent Gameplay
Best Open-World Game
Greater Mobility and Action
Personal Rating: 9/10
Also check out our top picks for the best ps5 RPG games.
4. ASSASSIN'S CREED: VALHALLA
Assassins Creed Valhalla is totally a Viking Saga with full of fun combat and even better side quests. For Viking Fantasy gaming, this game is a beast for PlayStation5. If you have been playing Assassins Creed for decades, you will notice that UBISOFT has plenty of features added including bad and weird animations too.
Similar to Assassins Creed Odyssey, Valhalla has their own corresponding voice character which you can switch in between the gameplay.
The assault on Rued's camp is the first big test of your bravery in Valhalla. While protecting your troops from arrows and enemies, you have to break down doors with a battering ram. So it's basically a multi-stage fight.
Although the armors don't seem mythological, the combat skills and drama nailed the score. You can unleash new combat skills engaging in fights. The open-world has a bright atmosphere for you to explore structures and settlements. For me, this game is a mixture of Skyrim and Witcher 3.
Honestly, as an Assassins Creed fan, when I saw the trailer of this game, I was very excited. But watching gameplays of Youtubers pissed me off. The game was full of bugs and glitches which was very annoying. It's just too hard to have a good time playing the game when horns of ale and enemy shields start floating in middle air and cameras rotate on their own. But, hopefully, UBISOFT will iron things up.
Gameplay: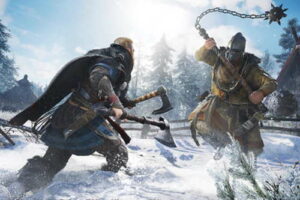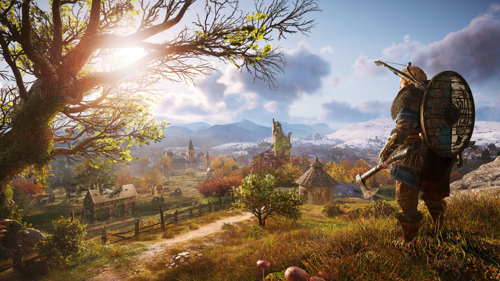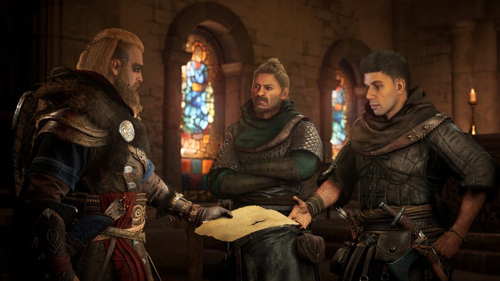 Highlighted Features:
Awesome Soundtrack
Average Storyline
Weird Animation and Violent Combat
Difficult Controls
Personal Rating: 9/10
Also Check out our Top 10 picks for the best PS5 racing games.
5. Pragmata
Pragmata is a very mysterious bizarre new game from Capcom that was announced recently. Although it's a PS5 exclusive game, it's more like a 3D animated space movie. Honestly, if they hadn't mentioned the trailer as a game, I would consider it to be a good movie instead. I literally found it weirder than Death Stranding.
The trailer shows very little information about this game starring a man in a spacesuit, a little girl, and a lost cat who have left Earth with nothing except Freedom.
Though the release date is on the future 2022, in the trailer, Pragmata shows a man walking around the streets of an urban center wearing a spacesuit. On his back is a machinery arm, which produces capsules to shoot out from a hi-tech pistol. The first capsule allows him to see what happened on the streets in the past.
Most likely a space shutter falls out of orbit, throwing both the man and the little girl onto the moon.
There's nothing much about this game, I do hope that Capcom shows some extended version of the trailer so that it boosts the players will of playing.
Gameplay: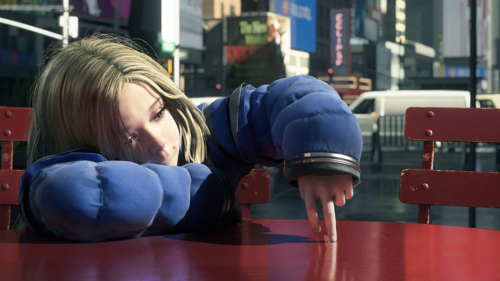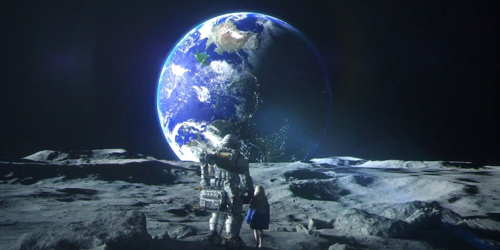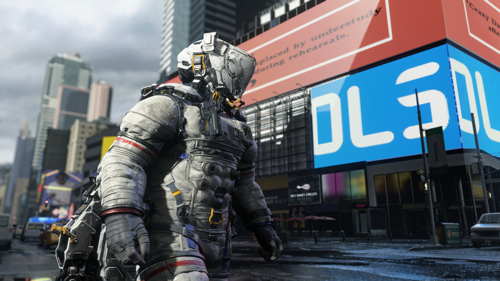 Highlighted Feature:
Awesome HD Soundtrack
Highly Graphical except the Girl's hair (looks like the hair from PS2 or PS3)
Personal Rating: 8/10
Want more PS5 games? Check our other round ups on the best PS5 horror games & best PS5 games for kids.
6. UNCHARTED 4: The Thief's End
One thing certain is that the Naughty Dog never fails. Uncharted 4 is a remarkable achievement, blockbuster storytelling and graphical beauty.
Though it lacks imagination, and self-indulgence, Uncharted 4 carries a proud tradition of unparalleled polish and style with a great multiplayer component to start. This is a less breezy Lads tale rollicking with fortune and glory and full of maturity.
A short set of multiplayer shooting mode ices the cake with repetitive gameplay. Companion characters will never break the spell in action. It depends on how you play the game. If you play secretly, so will they.
With expensive environments, this game shows a great outrageous action with gunfights equipped with modern weaponry and combat tactics. During traversal you can reach platforms with Dualshock thumb Sticks to prevent broken climbing.
I personally loved this game because of violent actions and encounters on an elaborate adventure playground. I finished this game four times and each time a general satisfaction took place for each kill.
Gameplay: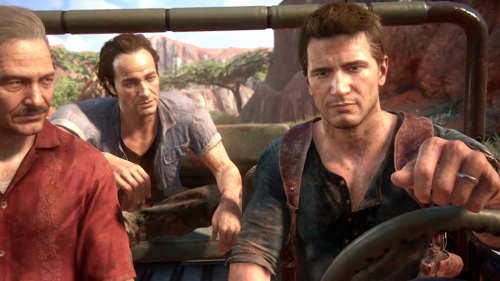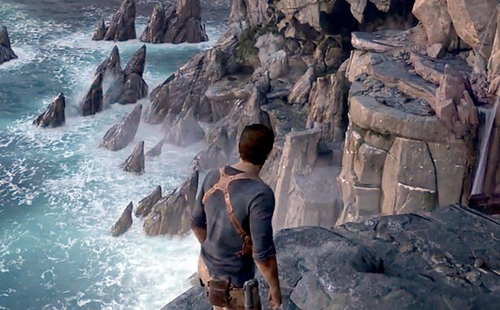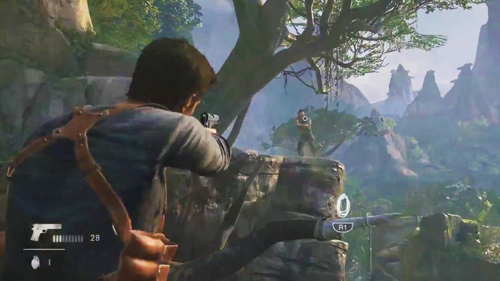 Highlighted Features:
Frantic Combat and Slick Parkour
Marvelous incidental conversations
Outrageous Action Choreography
Best Storyline
Less Breezy Lads Tale
HD graphics
Personal Rating:  9/10
7. CYBERPUNK 2077
CyberPunk 2077 is one of the special first-person RPG games you can ever play on your brand new PS5.
With full of hyped gameplay, it's tough to know where to start. You are offered 3 origin story choices no matter what gender you choose. No matter where you start, there are so many layers that a 5-hour gameplay won't be enough to scratch the surface of the game.
You can interact openly with children, sex workers, and shopkeepers to gang members with individual dialogue tree choices.
Looking forward to the night city, the city is fully detailed with neon colors and hazy lighting giving the world a gritty feel to it. You will also face brain dance which is a sort of video interaction built from one's memories. Also, you have to investigate human scenes in that brain dance session where you can scrub the timeline back and forth from multiple angles.
For me, the storyline is a bit confusing but the features are really amazing to praise. It will hype you up as it is an open roaming game.
Gameplay: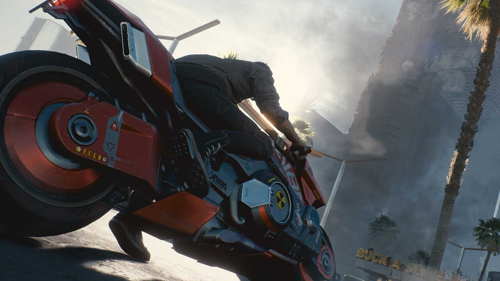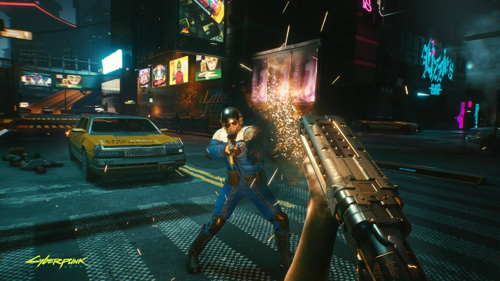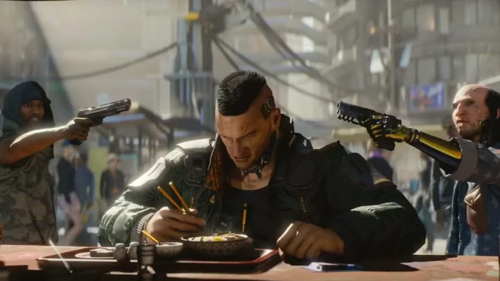 Highlighted Feature:
Character Customization
Building your HUD
Open world FPP RPG Combat game
In-game Hacking
Street Cred
Own Decisions
Personal Rating: 8/10
8. HORIZON FORBIDDEN WEST
Horizon: Forbidden west is one of the best PS5 exclusive sequel of Horizon: Zero Dawn where Aloy returns to a new frontier which stretches from Utah to the Pacific Ocean for more Robo-Dinosaur Battling.
What I like about this game is the engaging female lead and a beautiful post-post-apocalyptic California. This brand new sequel takes the action into a dangerous and hyping route towards new tribes and monsters that have taken root.
You have to do everything to save the world from danger exploring the depths of the sea, unlocking new secrets, and crossing tough barriers.
This is the coolest game I've ever played. I mean, everything about it just oozes style. The design of the character (clothes, hair, etc.), the weapons, the world, and of course, the machines.
Gameplay: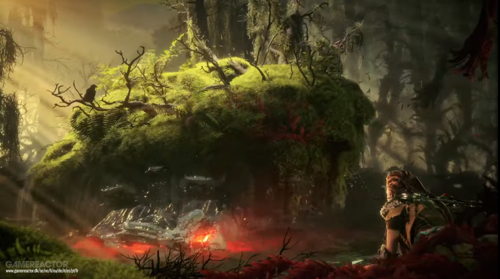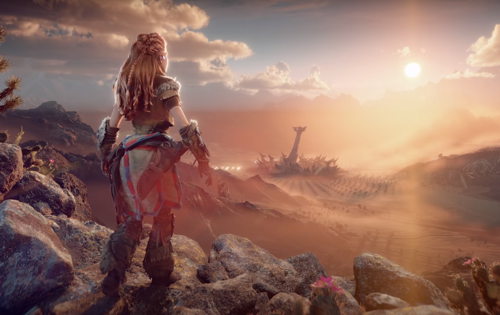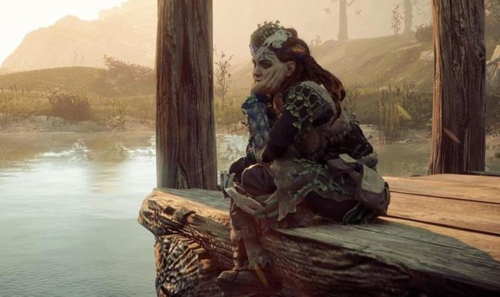 Highlighted Features:
Far Future World-Building
More Riding Machines
Exclusive Tangible Effects
Returning Characters
Bigger Robots
Outstanding Soundtrack
Personal Rating: 7/10
9. GHOST OF TSUSHIMA
If you are in love with the Japanese history of feudal lords and also Ninja Fans then, this game is surely for you.
GHOST OF TSUSHIMA is an open-world action-adventure game and absolutely beautiful through histories thundering beautiful landscapes.
Based on the historical invasion of japan by the Mongol Empire on Tsushima, this fictional tale is designed with an incredible blade to blade combat skills.
Though it's a Japanese game, the English dubbing is great. Only the problem is with the mismatched lip flaps. But that's not a serious issue.
The soundtrack meant during stealth and combat shifts dramatically which makes the game even more exciting. It enhances every emotion the tale is trying to tell in the game.
Gameplay: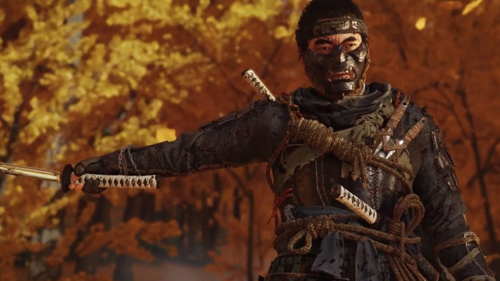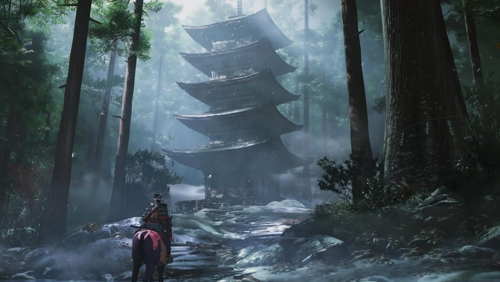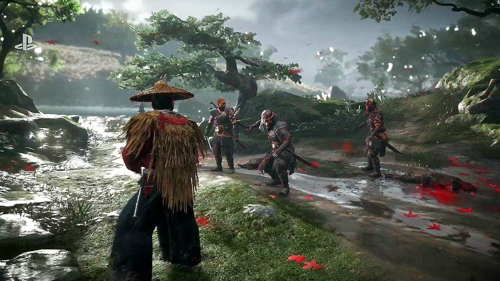 Highlighted Features:
Great Audio Tale
Exclusive Stances For different weapons
Enhancing Combat Skills
HD graphics
Tactical Samurai Theme
Personal Rating: 8/10
10. PROJECT ATHIA
Not much to tell about this game as the game is still in progress. The short teaser released showed epic landscapes and fantastical beasts although the storyline was a bit thin on the ground.
Athia with mystical Jutsu powers jumps from ledge to ledge of mountains and summons earthy powers to defend herself from mountainous mystic creatures.
The storyline is not complete yet but it is assumed that players will be teleported to a world filled with beauty and dismay with an action-packed adventure that can be twisted any time.
To pull together, Project Athia will be a Third Person action-loving adventure with both mystical and modern weaponry in a world full of dragons and wolves to survive.
I can't wait for this to turn into Final fantasy XVI in ten years. What the leaks showed that this game will be console exclusive for the time being.
Chances are that it may even come to PC with more features. But why wait when you can play with a PlayStation5 console.
Gameplay: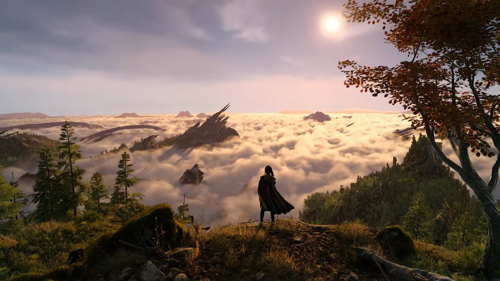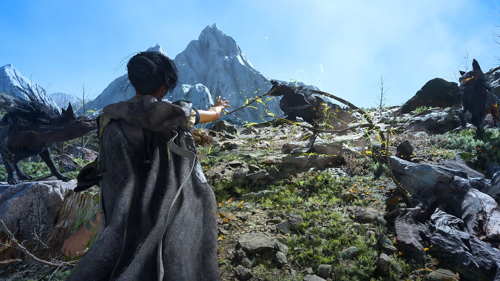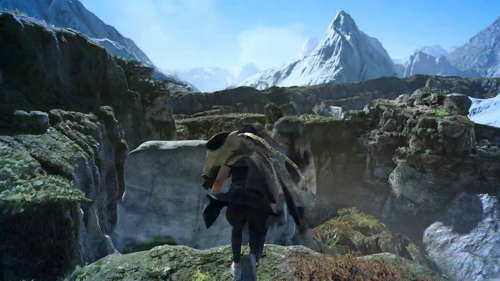 Highlighted Features:
Mystical Creatures
Amazing Soundtrack
Specifically Detailed Structures
Fantasy TPP Action RPG
8K Resolution with 120 FPS Gameplay
Open-World Game
Personal Rating: 7/10
FAQ
Question: What is the most popular PS5 Adventure game in 2020?
Answer: The most popular PS5 adventure games are Uncharted 4, Cyberpunk 2077, and Spiderman: Miles Morales.
Question: Which PS5 adventure game has the best story?
Answer: The Last of Us 2 and Uncharted 4 has the best storyline as far as a PS5 exclusive.
Question: Will PS5 has exclusive games?
Answer: Yes, there are several PS5 exclusive games released for PlayStation lovers only and they are worth buying.
Conclusion
The best PS5 adventure games are randomly listed and I have played a few of them.
In my opinion, I loved the storyline of Uncharted 4 and TLOU2. Whereas, as a calm and soothing adventure game, I loved the teaser of Horizon Forbidden West.
I would love to complete each and every PS5 exclusive games because they are breathtaking.
Do mention in the comments section, which games you loved the most and are there any other adventure games I missed in this post and most likely to add.