Doing highly graphics intensive task on your Ryzen built PC is unimaginable with out having a killer graphics card.
And all the graphics cards perform differently on a ryzen system than on that of an intel PC.
In a hurry? Here My Most Recommended GPU.
Don't worry, I have tested and benchmarked the most popular graphics cards pairing with my ryzen 7 3700X to help you out in this situation.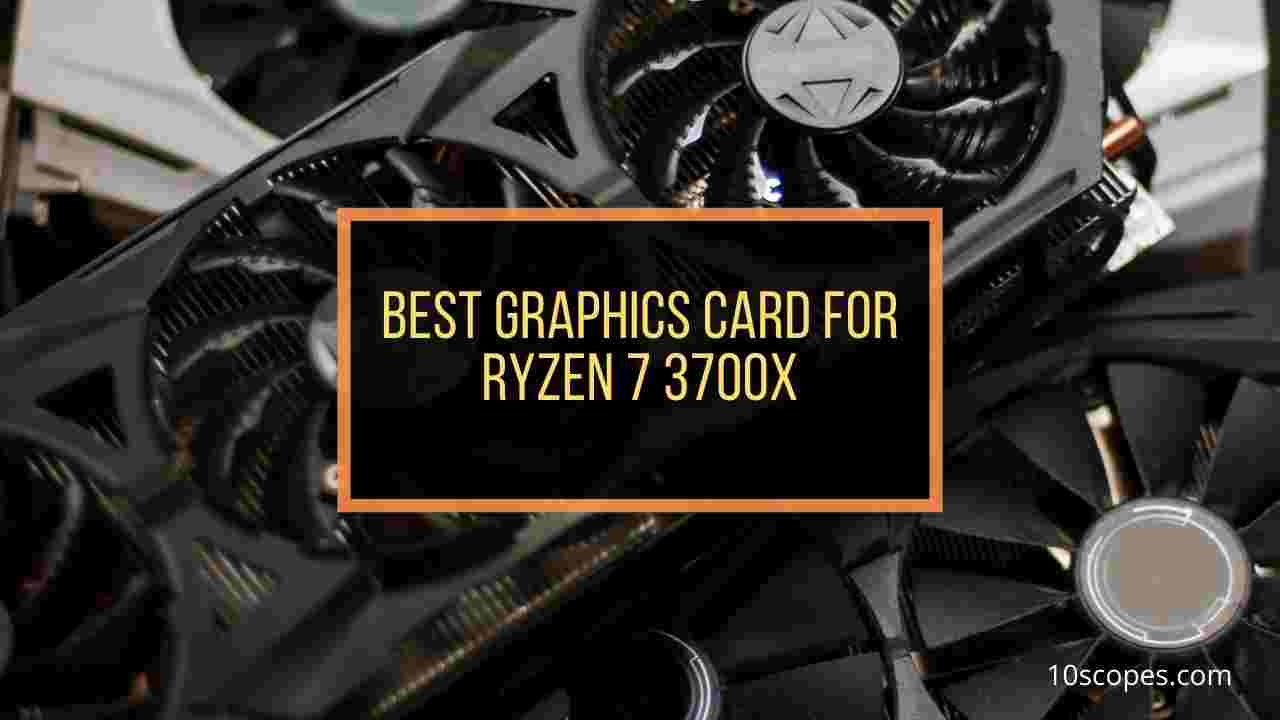 In this post, you will get to know about my top GPU picks when it comes to pairing with the Ryzen 3700X processor.
Keep reading if you want to know more why these GPUs are so special in their reviews.
Check out our separate post: Graphics Cards for Ryzen 5 5600X
Best GPU for Ryzen 7 3700X
If you are a gaming freak, then in your setup a top-class graphics chip is a must. Because while gaming you would obviously want high-resolution and improved frame rates.
Now that I have come to know that you are seeking for the best graphics card for your PC, I think I shouldn't waste much of your time.
I've done rigorous research and found out a few options for you that can prove to be the best ones.
Here are the Best Graphics cards for Ryzen 7 3700X:
1. Gigabyte RTX 2080 Super Gaming OC
Gigabyte has been doing wonders in the graphics card market for a long time now. In terms of producing the coolest of the graphics cards there on the top.
The GeForce RTX 2080 Super Gaming OC is one of their premium grade products, especially for the Ryzen 7 CPUs.
The Gigabyte GeForce RTX 2080 Super Gaming OC has some of these finest features:
Windforce 3x cooling system
NVidia Turing architecture
The memory size of 8GB
Base clock 1650 MHz and boost clock 1845 MHz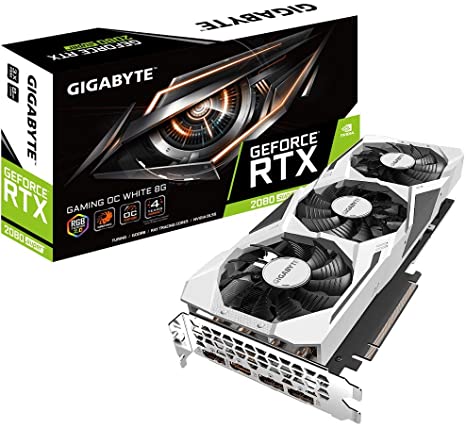 Check Today's Price of Gigabyte RTX 2080 Super ➜➜
As a graphics module, this model isn't that heavy if you compared the size to its contemporaries.
This graphics module comes with 3x fans which are under the Windforce cooling technology and fans are alternate spinning.
The fans produce almost no noise. The shroud it has is made of plastic and is of black-greyish texture, while the backplate is all black.
The RGB is ecstatic and you can control it by the software RGB fusion 2.0. The overclocking is decent enough. This video card is known for his unprecedented 4K gaming performance.
If I talk about 1080p it is great and when it is about 1440p, this GPU just hits the sweet spot. The frame rates blistering, I won't really drop. The Ray tracing feature that it has makes it an absolute kickass.
The power consumption can be problematic at times but the cooling Technology it has control set efficiently. I would say, this graphics card can be the best option for your Gaming Rig. The level of 4K gaming performance it offers is absolutely top-notch, if I were in your place I would have bought it without any hesitation.
Pros
»

Best for 4K gaming

»

Noise level very low

»

Frame rates don't really drop
Also, check out the easiest way to fix Gigabyte BIOS ID Check Error
2. MSI RX5700XT Gaming X
If you are up for buying a flagship option, then this model from MSI can be an ideal choice.
The MIS Gaming Radeon RX5700XT Gaming X has the following specs:
Radeon RX5700XT Chipset
Base clock 1730 MHz and boost clock 1980 MHz
The number of stream processors is 2560.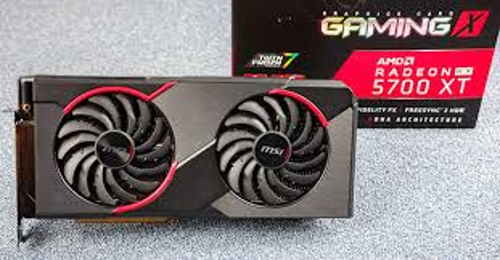 Check Today's Price of MSI RX5700XT ➜➜
This card is great looking, with a free sync Navi architecture. The dual-fan design along with a fleecy metal finishing makes it look cool
The backplate is sleek and it comes with a logo. This graphics memory module has an 8GB GDDR6 memory.
MSI's TWIN FROZR cooler. That elevates the cooling performance to the next level. TOR Fan 3.0 makes it efficient and produces low noise. Its blades aren't like that of the traditional ones.
For RGB, the MSI's Mystic Color Utility is there for you to control lighting. You will have the option of choosing from millions of colors using different effects. The overclocking is more than decent enough.
Though this graphics chip doesn't have any ray-tracing technology, still it is a good option for its 4K gaming capability.
I would say that this graphics chip is very good looking and delivers superb performance. It will be a great value for money.
Pros
»

Top-tier performance level

»

The RGB lighting is ridiculously good

»

Has the idle fan stop
Cons
»

No ray-tracing technology

»

Bad coil whining

»

Power consuming
Check out the best motherboard for Ryzen 7 3700X.
3. ASUS TUF Gaming X3 Radeon 5600XT
If you are looking for a graphics module with the best 1440p gaming performance, this GPU from ASUS is the ultimate solution for you.
The ASUS TUF Gaming X3 Radeon 5600XT has some of the finest specifications:
Comes with oDB technology
Has an axial fan design
2.7- slot design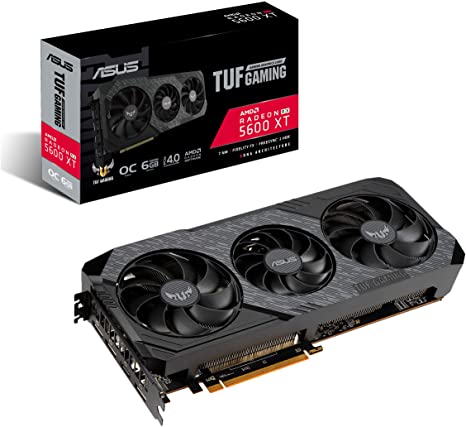 Check Today's Price of ASUS TUF X3 Radeon 5600XT ➜➜
This video module comes with a memory capacity of 6GB. It has a base clock of 1670 MHz and a boost clock of 1850 MHz
The number of stream processors is 2304. The tri-fan design this video has provides you the ultimate cooling solution.
It has a great looking backplate. The camo-type design gives it a killer look and the rigidity it provides makes it a unique option to choose.
When talking about the performance, tested on games like Far Cry 5, Witcher 3, etc. it performs up to the expected level. Overclocking is great. You can reach the expected speed as mentioned in the specs.
The axial fan design is done one the 3x fans do a great job. It moves the hot air out quite efficiently from the system. Due to this, the temperature remains at a tolerant level. The fans make almost no noise despite running at a speed of 1200-1300 RPM.
Overall, this is the best video module that you can get for gaming at a resolution of 1440p. What makes it more an effective choice is its affordable price tag. So don't hesitate to go for it.
Pros
»

Affordable

»

Rigid backplate

»

Doesn't really drop FPS rates drastically
Cons
»

AMD software may have issues

»

BIOS update is manual
Also, check out our expert's recommended best RAM for Ryzen Zen 3.
4. ASUS GTX 1660Ti Phoenix Version
Another one from Asus that can be the desired graphics module for your latest ryzen 7 gaming PC.
It is the ASUS GeForce GTX 1660Ti Phoenix version.
The specs for ASUS GeForce GTX 1660Ti Phoenix version are:
6 GB GDDR6 memory
Phoenix double bearing fan
Can support up to 3 monitors
Memory Speed of 12 GBPS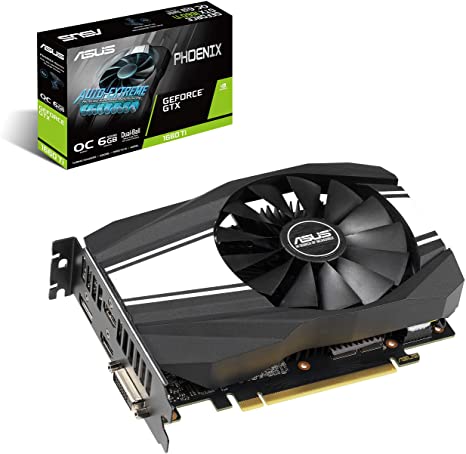 Check Today's Price of ASUS GTX 1660Ti Phoenix ➜➜
The design for this card from Asus is based on a 12nm architecture. It has a base clock of 1530 MHz and a boost clock of 1780 MHz
It has a single fan design that allows it to fit in small PC cases very easily.
This graphics module doesn't have any backplate and it also comes with no lighting options. The single fan has come up with a wing-blade design which helps in exploding the heat in all directions.
One thing that makes this video chip different is:
There is no heat pipe present in the construction. As far as the overclocking is concerned it is excellent. The memory speed remains table and you can boost clock up to 1960 MHz
This graphics chip is suitable for video editing. If you are also looking for some lite gaming options, then I would say it makes the perfect combination.
You can play games at a resolution of 1080p with no drop in frame rates.
Overall, as a graphics processing unit, it is an excellent option for you, in case you are looking for a mid-range product.
Pros
»

Low noise levels

»

Good for overclocking

»

Value for money
Follow our guide to know The Best Gigabyte RGB Fusion 2.0 Alternatives
5. Gigabyte GTX 1650 Super OC
If you are looking to save a bit of money then it's absolutely okay. Building a Gaming Rig is a hassle and sometimes it can be tough defining a perfect budget for every component.
Gigabyte has the right option for you that you can choose.
The Gigabyte GeForce GTX comes with some exciting specs mentioned below:
90mm fan design
4 GB DDR6 memory
Base clock 1530 MHz and boost clock 1725 MHz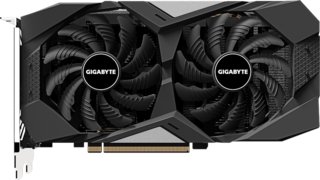 Check Today's Price of Gigabyte GTX 1650 Super ➜➜
This model from Gigabyte is very cost-effective. If you don't believe me just look at its design, you'll understand why I said this.
The minimalistic approach that is taken while designing it makes it budget-friendly.
This graphics Processing Unit with dual-fan design also has a backplate which is made of plastic.
The color scheme that is being used in this GPU is black-greyish. If I have to talk about the noise level of the fans, I would say it's a bit high compared to other video chips.
That is due to the controlled level of temperature which is being done by the 2x fans present in this graphics module. To talk about the performance, overclocking is decent and you will have a stable memory speed.
Pros
»

Idle fan stop

»

Energy efficient
Cons
»

Noisy while operation

»

Mid-range performance
You may also like MSI vs Gigabyte: Which One is Better
Ryzen 7 3700X GPU Buying Guide
For experiencing smooth visuals you need a video card of the best quality. Gaming doesn't feel like gaming if the things you see on screen doesn't awe you.
Like I said earlier, I have a complete guide for you that will help you to buy the right video card for your gaming setup.
You need to follow and abide by all the factors that I am going to mention.
Here the factors that you need to consider to buy the right video card for your system.
Monitor Resolution
Your monitor resolution determines what sort of video card you should buy.
The resolution should be at least 4K when you are considering buying a high-end graphics module.
Normally, monitors support 1080p at 30-60 fps. But for extreme gaming, you need a monitor that supports 4K resolution.
Memory Capacity
For lite gaming, always look for a graphics module with a capacity of at least 4GB. A capacity of 6GB will also work if you want to play games at 1080p.
If you are looking to have a 4K gaming experience, then having a video card with the memory capacity of at least 8GB is a must for you.
Also read, EVGA vs. GIGABYTE: Head on Battle
Form Factor
The form factor also depends a lot by selecting the right video module for your gaming PC. In this case, you should check the size of your PC case at first.
Because not every graphics Processing Unit will be a fit in your PC case. While buying, check whether your choice would be a fit or not.
Ports
Different types of monitors have different types of ports.
So, while buying the Graphics module of your choice make sure that the connection it has is compatible with those ports.
Final Thoughts
Choosing the right graphics card is always essential if you want to have exhilarating visuals while gaming.
In this blog, I have compiled a Top 5 coolest GPUs for Ryzen 3700X along with a buying guide.
I hope that helps you. Still, if you have any queries regarding anything, feel free to ask in the comments.