If you want to manage and customize your Pc aspects with a single app, you landed on the correct page!
From checking Cpu usage to customizing your fan speed, the Ai 3 software helps you achieve your goals quickly.
I have used the app for a long time, and I can assure you that it is an efficient app for you to use.
Keep reading, As I will provide you with the 100% working download link and a quick installation guide with an easy user manual for the software.
Download Asus Aura Creator as it is an advanced lighting software for your PC.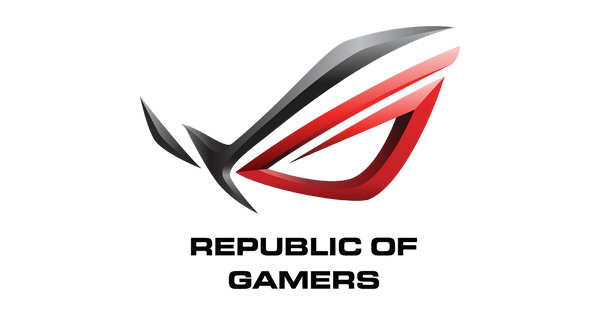 What is the Asus Ai suite 3?
AI Suite 3 is an all-in-one interface that integrates several ASUS utilities. The AI Suite offers a 5-way optimization feature to automatically adjust TPU, EPU, Fan, and Graphics Card for overclocking. You can efficiently manage power saving, optimization, and overclocking with the software.
AI suite helps you with many things that can help you achieve the best tuning for your PC and help you overclock and smoothly run your computer efficiently. The process monitoring and parts customizing are just the beginning.
Download Asus Smart Gesture touchpad driver to help you set and change your laptop's touchpad gestures.
What does Asus Ai Suite do?
Asus Ai suite lets you control and customize your PC's processes and hardware settings of your PC. Manage your CPU settings and change different aspects like fan speed, voltage output, overclocking, auto-tuning, etc, with the help of this app.
There are auto and manual tuning options for the app to handle your PC's custom various processes. You can overclock 21% by using this application. You can overclock your PC to the full extent with the software's 5-way optimization.
The Asus Digi plus power control features help you set the best voltage and memory tuning for precise optimization of those aspects, and EPU enables power saving. Download Fan Xpert 4 to customize and monitor the aspects of your fans very smoothly.
Here are some of the features of the Ai Suite 3 app:
System status monitoring
Custom CPU energy, voltage, etc tuning
Adjust fan speed.
Ai overclocking
5-way tuning options
Auto power-saving optimization
Efficient energy-saving options
Download Asus AI Suite 3 for Windows – Latest Version
Ai suite-3 software is known as a Utility Engine, and it is compatible with Windows. The latest version of the software is faster and improved. The Ai suite software runs quite smoothly with Windows 7/8/10.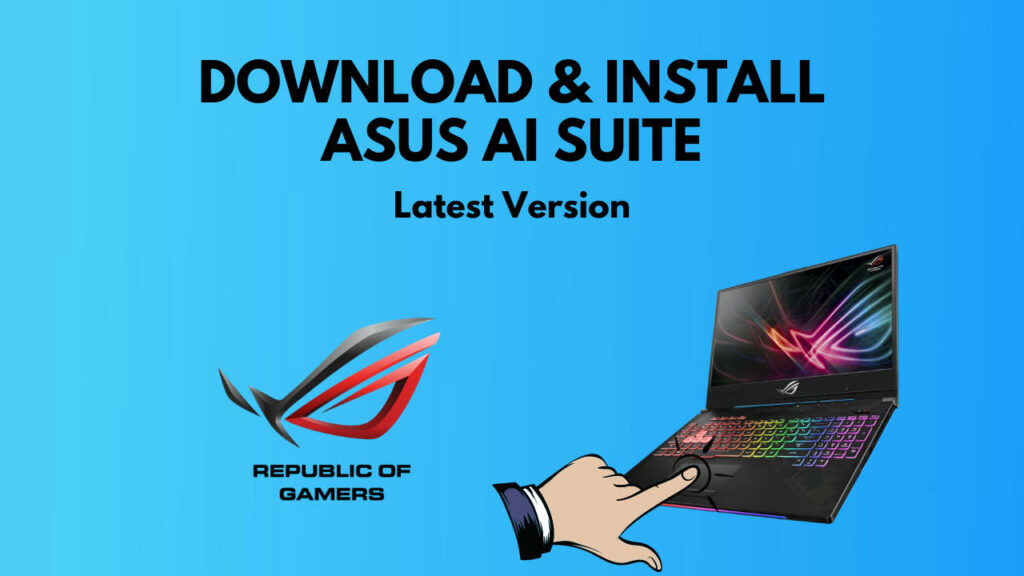 It helps you with total control of your PC with an easy interface. The app helps you with the PC processes and allows you to monitor your cooling processes fully.
All the file/s mentioned above are hosted on ASUS'S server. We don't host or modify any file whatsoever. AI Suite is the proprietary software of Asus.
| Name | Asus AI Suite 3 |
| --- | --- |
| Developer | Asus |
| Latest Version | 3.00.13 |
| Price | free |
| Compatibility | Windows 7/8/10 |
| Ratings | 4.5/5 |
How to Use Asus Ai Suite software
Ai Suite software is an efficient and smooth app to use. It has an easy user interface for you to have a good user experience.
Easily track and custom the CPU processes and other peripherals of your PC with the software's help. Using the software correctly will help you achieve the best performance on your PC.
Ai Suite works best with armoury crate.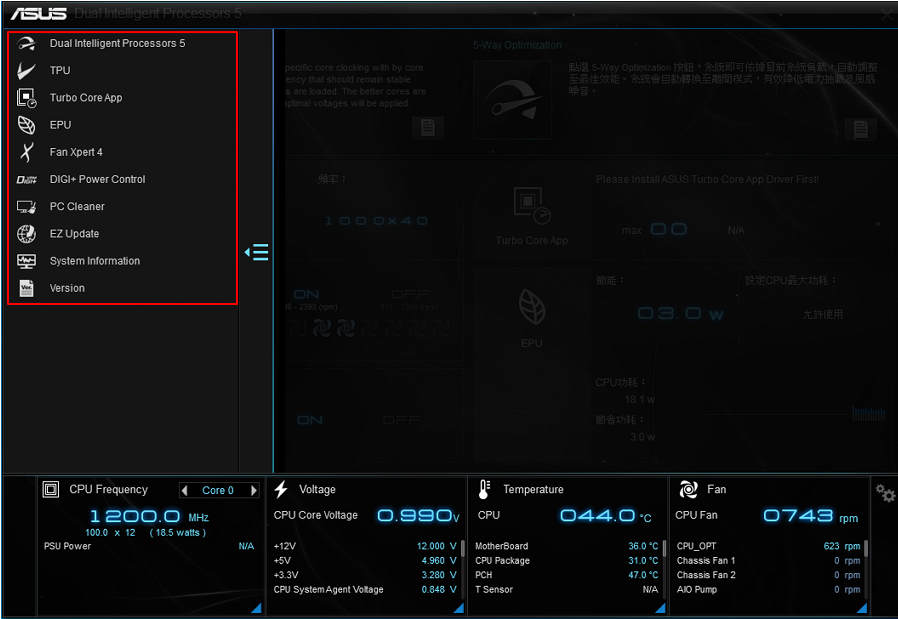 Here are the steps to use the Ai Suite software:
Open the software from the windows icon, and you will get the home menu showcasing different options and PC stats altogether.
Check and monitor the PC stats at the bottom of the window and click on the blue triangle to set and custom performances. You can change the CPU usage, voltage, and temperature management with this option.
Select Fan Xpert to set controls for the fans. You can adjust fan RPM for CPU fans and other headers automatically. Or, you can manually adjust them to Full speed, standard, Turbo, and silent features.
Go to Fan tuning to optimize and auto-detect the fans.
Click the 5-way optimization and have the best auto tuning results for your PC. This process may take some time to work.
Select TPU to adjust TurboV Processing Unit to adjust voltages of all subsystems.
Click on the EPU options to intelligently moderate your system load for power saving.
Click on the side menu option and browse through different apps and find the Ez update options and many more features.
How to install Ai Suite 3 Software by Asus
The Asus Ai suite is free software from the company itself. It is quite simple to install. The app is an efficient app to use, and it has minimal setbacks.
Here are the steps to install the Ai suite-3 app:
Click on the download link given above.
Click and download the file and extract the file.
Install the "Ai Suite 3"
Click "OK' after installing.
Move the file to the desired location.
Run the software and start tuning your Pc to your needs.
Is the Asus AI suite worth installing?
The Ai suite app lets you optimize and enhance the performance of your computer. It is very efficient to expand the in-app experience and manage and customize your tuning with an easy user interface.
Manage the processes of your computer that can help you optimize your computer. Select which function you want to optimize with the Turbo app while using your PC and gaming which, helps with the system performance and network priority.
The software helps you boost your performance rate with the 5-way optimization mode. You can increase your CPU usage with the optimization options. Furthermore, you can showcase your execution stats to keep updated about the usage rate.
Download MSI Gaming App to easily change your system setting and have all of your PC performance for your gaming.
The EPU helps with the power-saving options for your PC. These options allow your PC to detect system load and moderate power usage to save energy efficiently. Download Corsair Link to monitor your PC fan speed, temperature, and cooling system of your Corsair PC.
Also, cooling management settings are fantastic. You can set various fans for your PC's cooling at different speeds and set other options with the Fan Xpert for the best results.
Malware and privacy issues are a significant concern for consumers. The Asus Ai has no problems with malware and never puts your data at risk.
It is a very efficient app to custom and tracks your computer's custom parts. For gamers, it is a useful app to have quality game time by overclocking.
Is Asus Ai Suite 3 overclocking good?
Asus Ai is efficient and reliable utility software for you to achieve the best out of your PC. you can easily have the best tuning and performance thanks to the Ai overclocking options. Overclocking features ensure auto management of cooling, CPU usage and optimizes your PCs by its algorithm.
The software uses many processes to ensure the balanced usage of cooling, voltage, frequencies to give you the optimized usage you desire. You can easily click on the 5-way optimization options and let the app optimize your PC. The system will ensure a balanced performance with this.
If you are looking for the most popular GPU overclocking, tuning, hardware monitoring, and customizing utility software, then download MSI Afterburner.
The Ai overclocking is very good and reliable for optimizing and boosting performance because of its algorithm to tune the essential aspects. I have used the app for a hefty amount of time, and I can assure you that it is perfect for overclocking.
How do you hide Asus Ai Suite 3 software?
Asus Ai suite is very reliable and efficient for Pc monitoring, tuning, and overclocking. The app has lots of functional needs, but the app widget can sometimes be a problem. The device pops at the side of the screen and can be a distraction while using your PC.
Also, check out the latest version of Sapphire Trixx software to customize, boost, and overclock your GPU.
Luckily, there is a solution to hide the app widget. Here are the steps to hide the Asus Ai apps widget-
Click on the system tray of your PC.
Right-click on the software's icon.
Uncheck the Asus minibar.
The widget will not appear after this. If you do not recheck the minibar, then the app won't open.
Can I uninstall the Asus Ai Suite-3 app?
Yes, you can uninstall the Asus Ai suite app very easily. Here are the steps to uninstall AI Suite 3:
Open windows settings options
Click on "Apps"
Choose Asus Ai Suite 3 and click uninstall.
Final Thoughts
The Asus Ai software is excellent software to use. You can manage and monitor your PC processes and system settings efficiently.
You can custom your cooling and other components to your needs. The settings for customizing every aspect is straightforward. So, there is never an issue of having errors.
The software is safe to use and has no privacy issues. You can easily download the software and use it to your needs.
I have used the software, and I have found it very useful and efficient. This software is a must-try for all the users out there.